EXPEDITION: ROMANIA - PHOTOSTORY
By Tomáš Carda | 08.11.2017
Two cars, 8 people, 3000 kilometres on the road and 7 days on an endless fun. That was Expedition: Romania which we went on at the begining of september. How was it? Read the following photostory and find out yourself.
DAY 1. - OFF TO BUDAPEST
From the first day of talkin about this trip I couldn't be more excited to go. Lately I have been wondering about Balkan a lot and not it seemed like a good opportunity to make this though a reality. Since we added Romanian shredder Raul Jula to the team, it was only a matter of time till we visit his native land. Now here it comes, It's September, we're standing infront of TBB-BIKE HOUSE and the trip is on! We are heading to explore Romania.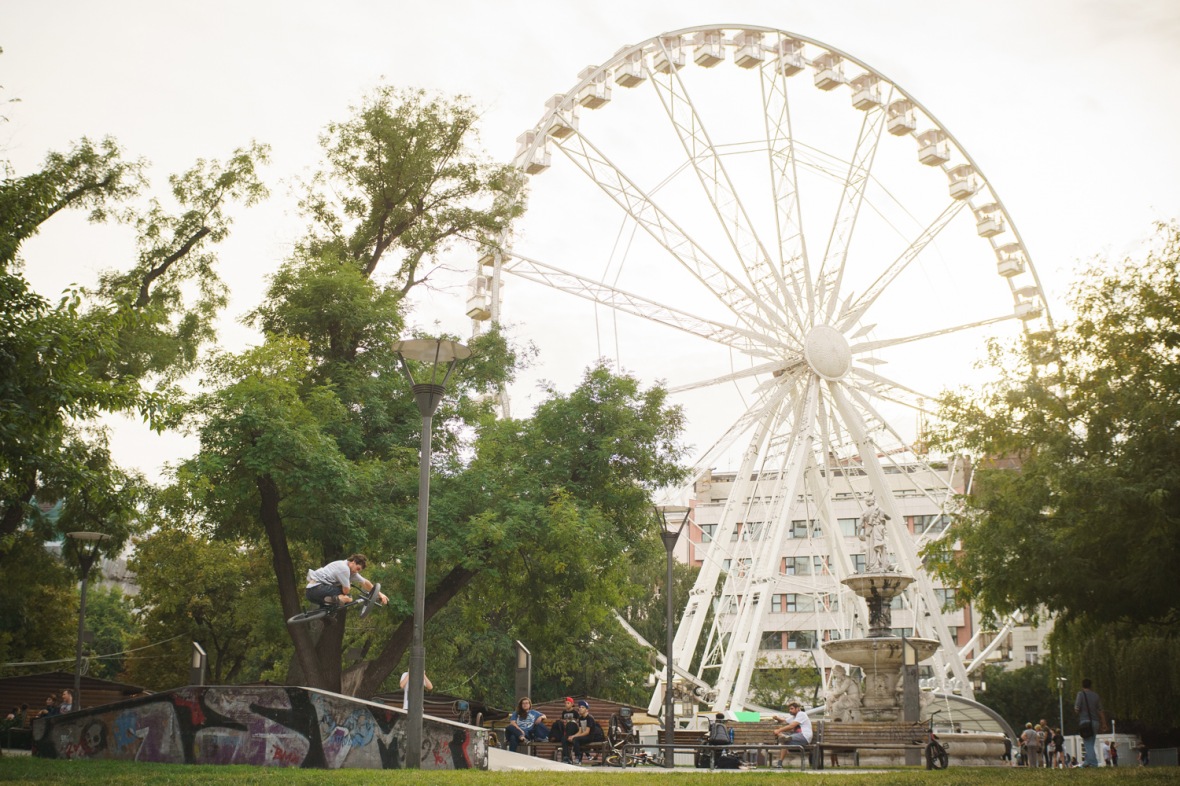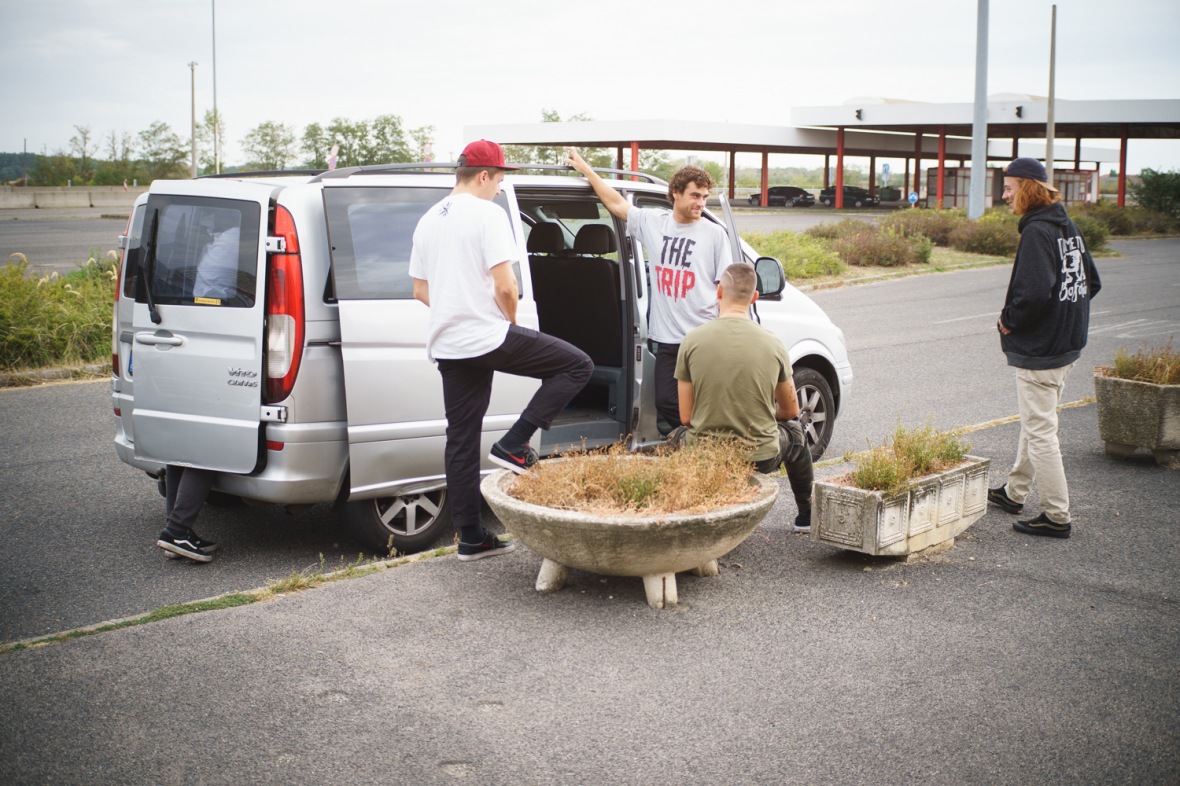 Mercedes Vito standing in a paking lot was supposed to be our ride for the next 7 days. Rusty old wreck definitely not looking like the one I've seen on the rental company's website. Half a milion kilometres on the clock and absolutely shattered engine made not only all of us, but also a car rental lady worried and it gets eve worse when we tell her what is our actual plan.

Today we have a 350 km journey to Budapest ahead. Everything has to click in by the plan otherwise we won't be able to make it to Bucharest on time and that will definitelly ruin the whole mission. The bussy schedule is planned for every day, however, we don't really stress about details and let everything happen as we go. Freestyle thing..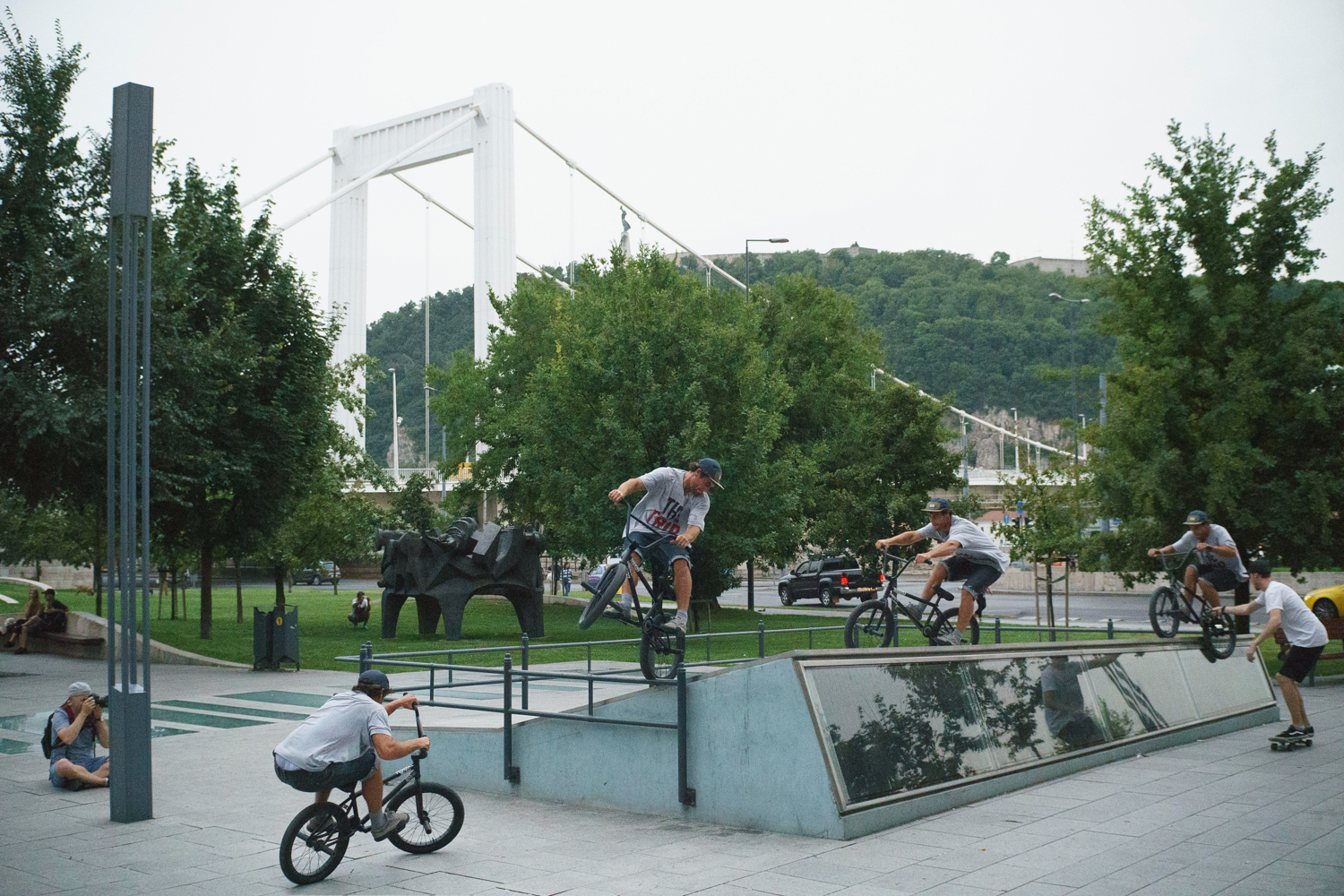 During the way to Budapest I was trying to book us some room which turned out to be super easy as the season is already over. Within a minute I found a good location/good pice type of deal. First day we are trying to get used to the daily schedule that we now have and later in the afternoon we are finally reaching the streets. For every day we have a schedule like this: wake up, pack everything in a car, drive 400 kilometres, unload the car, ride, eat, find accomodation, sleep and repeat everything next day.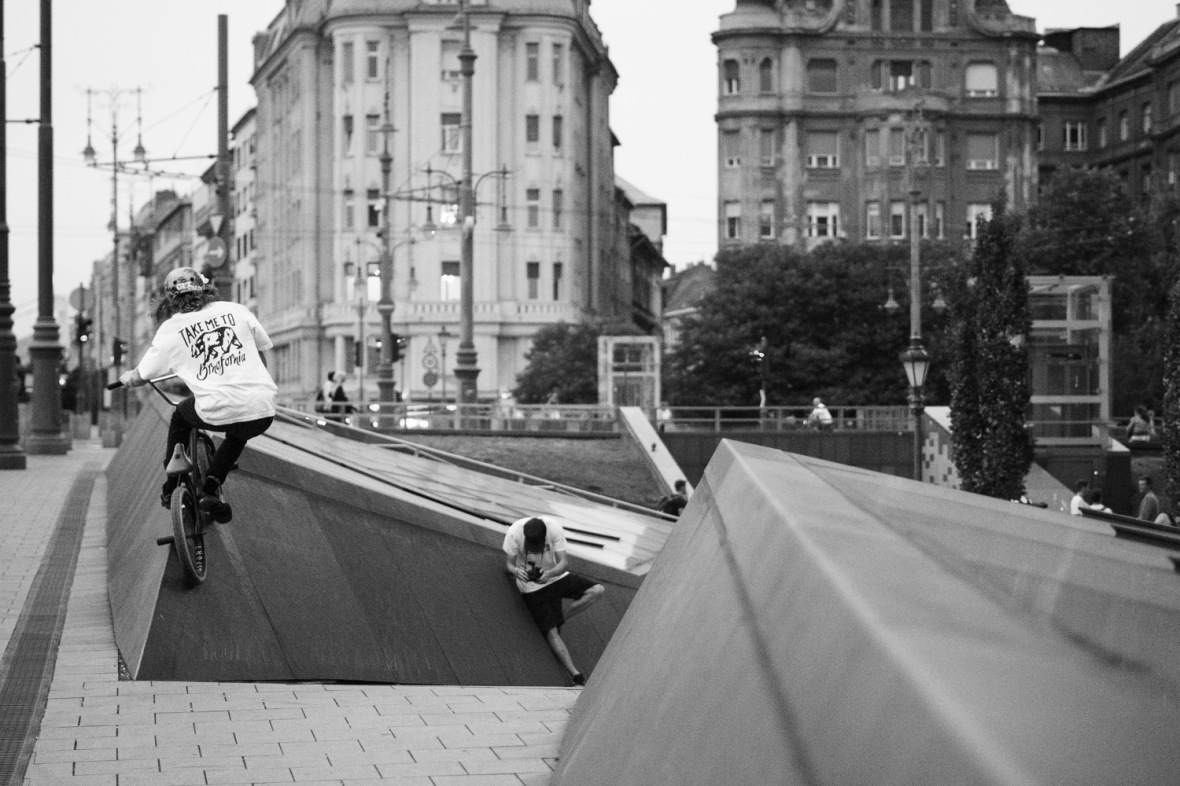 I'm sure everyone who have been to Budapest would agree that it is a beatifull city definitelly worth of visit. Personaly I could be coming back anytime and still be wanting more. It's like a little eastern europe Barcelona. It has quite simillar atmosphere plus it's a bit warmer in there than what we are used to back home. We spend a day cruising around while Michal Smelko keeps getting punctures. Despite this struggle we do not worry at all and still managing to have a nice session till dusk. Later we hit the steets again but this time we are looking for different kind of spots aka all those famous downtown pubs and bars budapest is known for. No need to tell you the rest, you just have to live it up.
Back