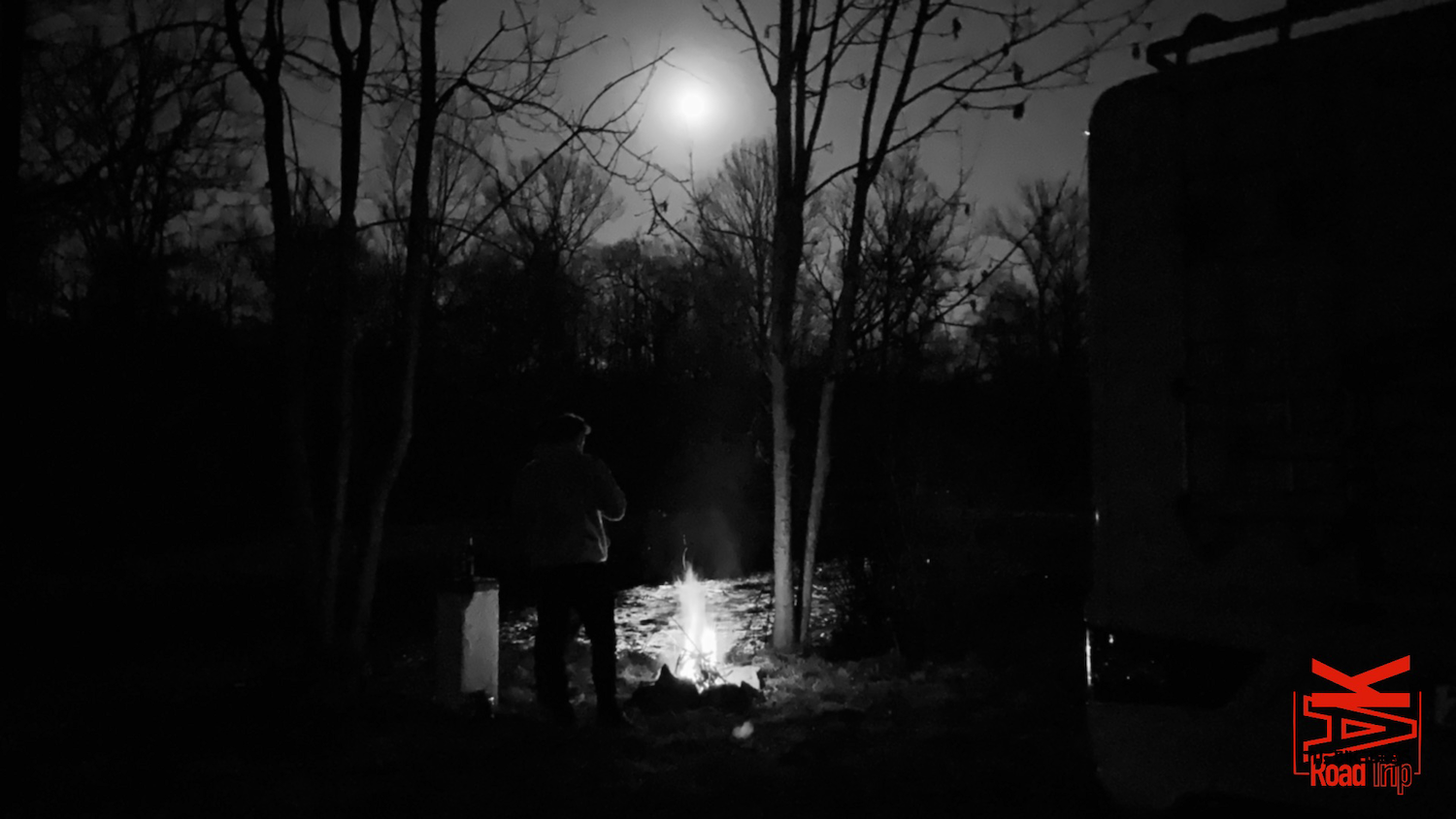 What can be better than loading up a van, gathering group of friends and going on a trip? To be honest, I don't know many answers to that… Same as last year, we set out in the direction of Frýdek. The conditions for riding are getting better and better in the northern Morava region so we couldn't skip a visit of the new concrete park in Karviná… KA road trip starts here!
We left on Friday as usual. From Litomyšl comes out the classic crew of Pejda, Dominik and Frysty and I support them from behind on D1 from Brno. Despite few complications and toasted brakes, the crew arrives to Frýdek and slowly kickstarts the session. We are here one month later than last year, you can really feel it in the weather, temperature and the desire to ride. I have arrived to the park shortly before dusk. Ječmen showed up for a few moments… yeah, it was a pleasure to see you again after a year mate! I managed to film a clip for Dominik before we started packing again. The plan is clearly set, buy some provisions and settle somewhere between Frýdek and Karviná for the night.

The luck is with us, the Park4night app haven't disappointed and showed us amazing place right on the Czech-Polish border on the banks of river Olše. The place is slightly muddy and my camper van swiftly buries itself. 1 2 3 and we are out parking and setting up the camp. The sounds of the river break the ever-present silence around here. Just quick look around for some firewood and we are ready for the first campfire of the year. Calm, chill and great feelings… which are broken just moments later after John calls us and tells us to look out for local gangs… WHAT? I swiftly ask the locals to tell me more about this… fortunately the situation is good and we can calmly sit down again.
We wake up on slightly frozen riverbank. Quick coffee and we are starting to pack up for another part of our trip, new concrete park in Karviná awaits. The school grounds in which the park is situated are without a fault. It must have cost the city a fortune. Besides kid playgrounds, there is also running track, parkour obstacles and two asphalt pump tracks. If it wasn't for my knee problems, I would go straight for them, maybe another time... We are slowly getting familiar with the area, quick morning stretch and then right into the bowl. The crew is quite happy with it and the only thing going against is extremely cold and annoying wind.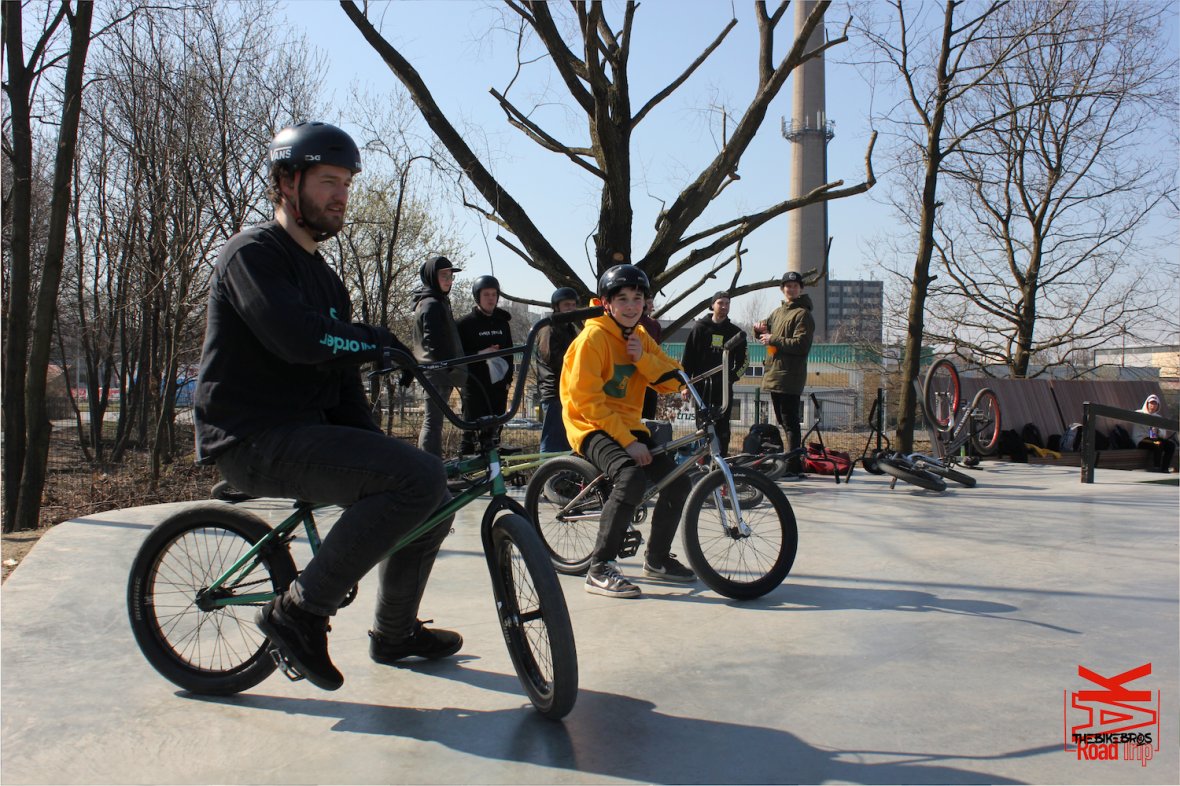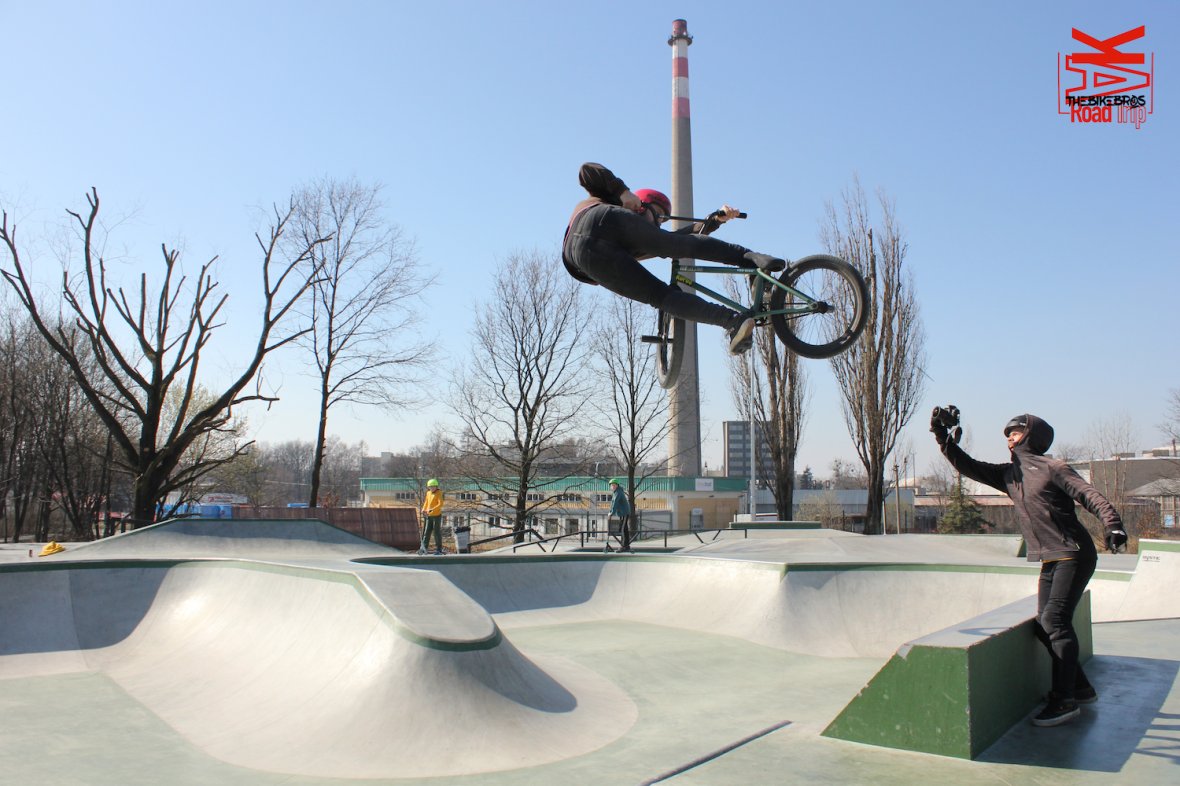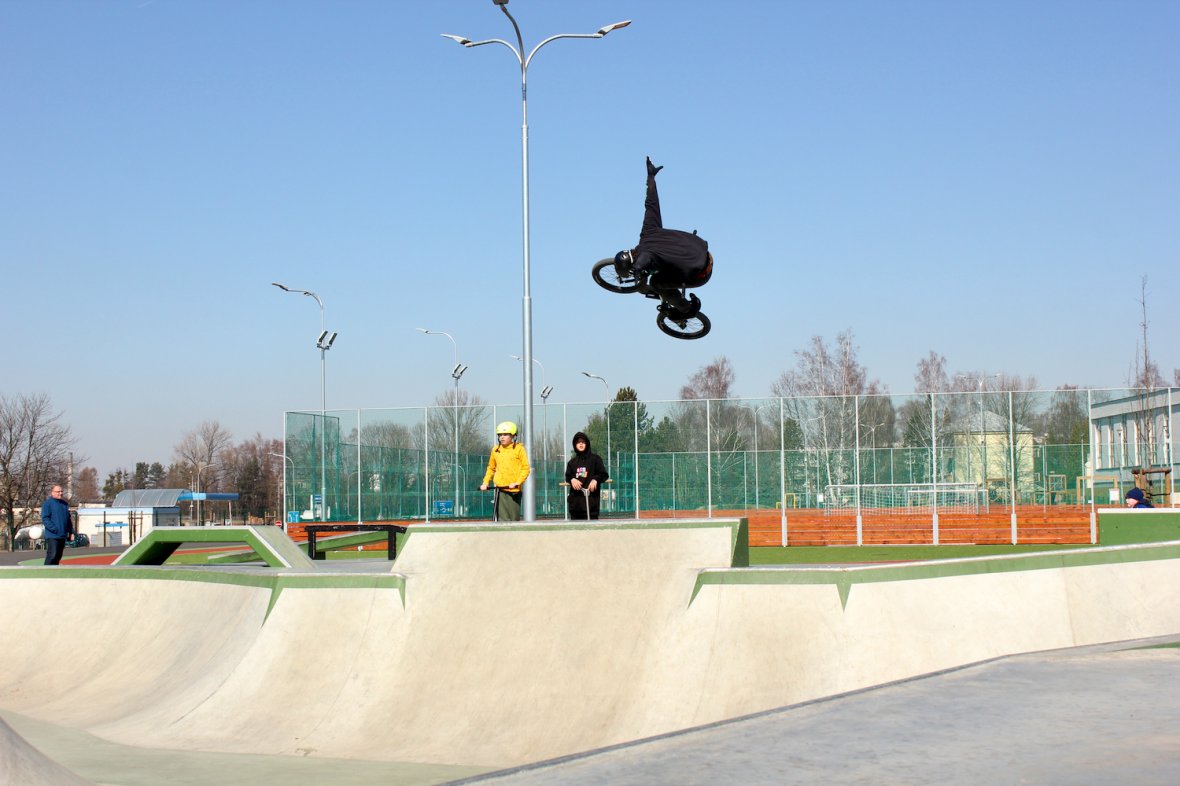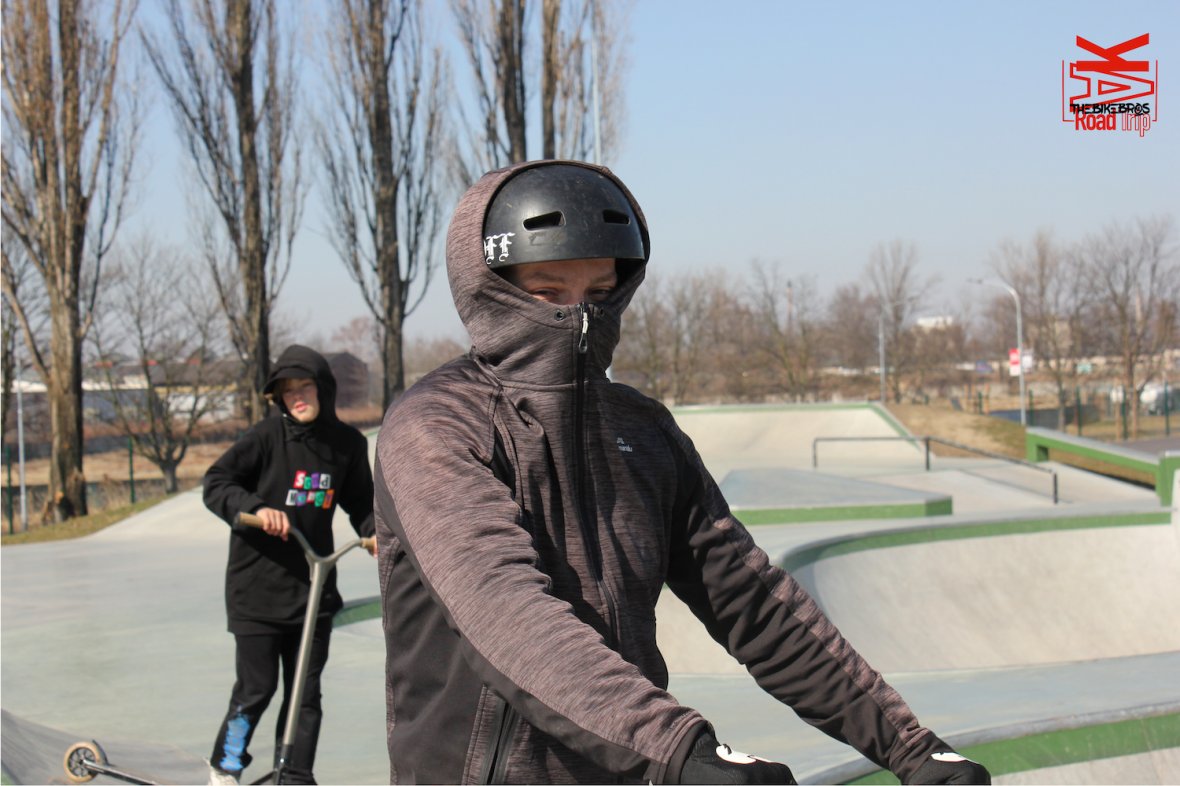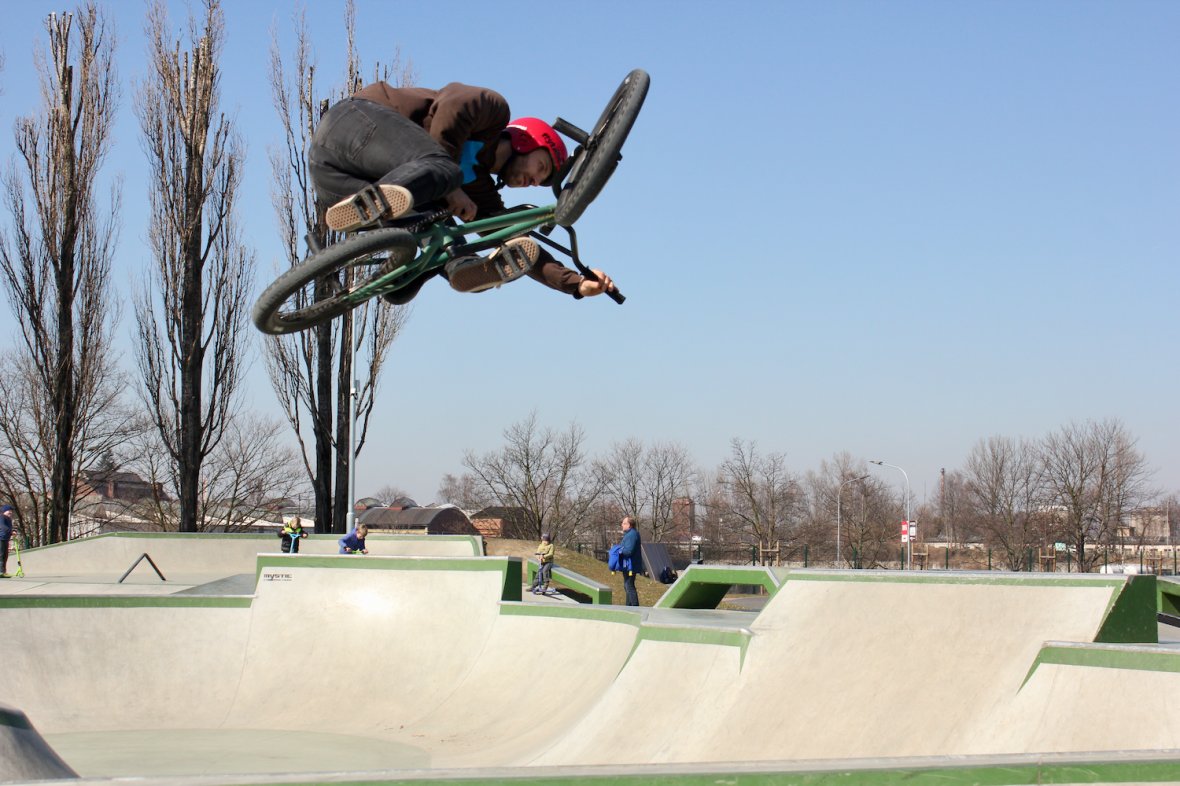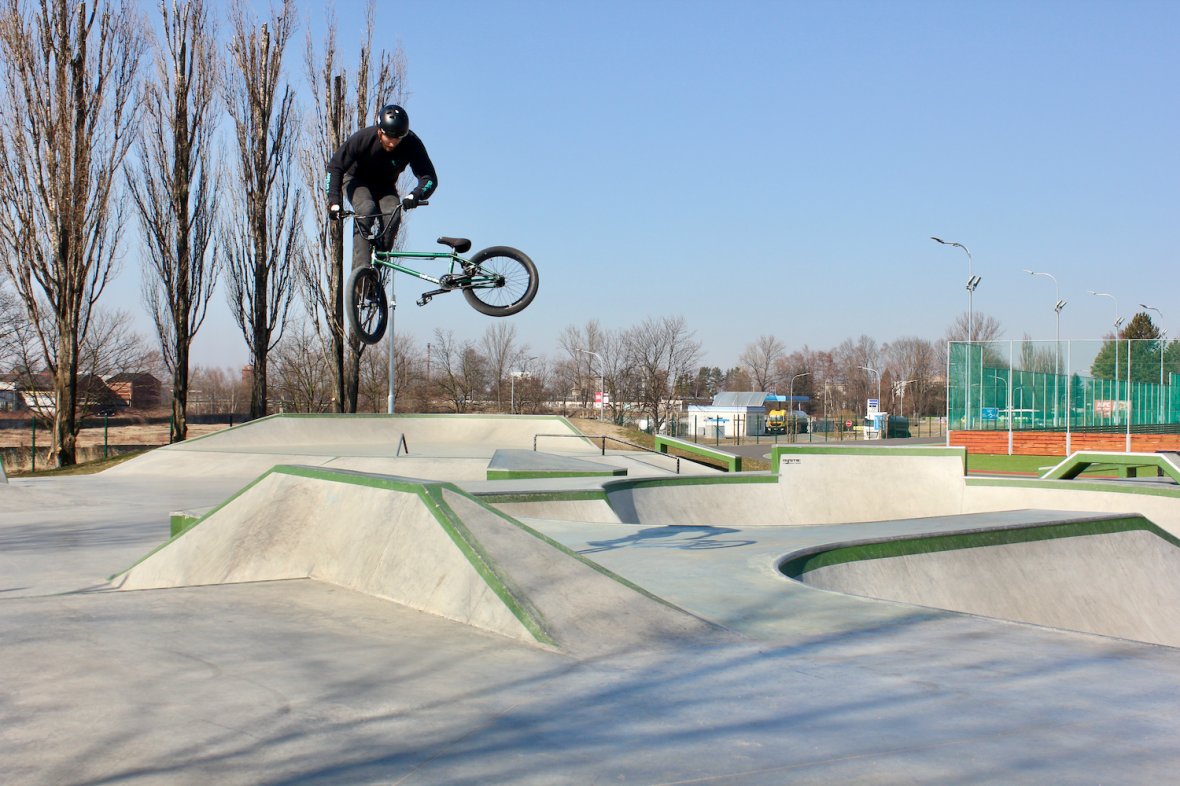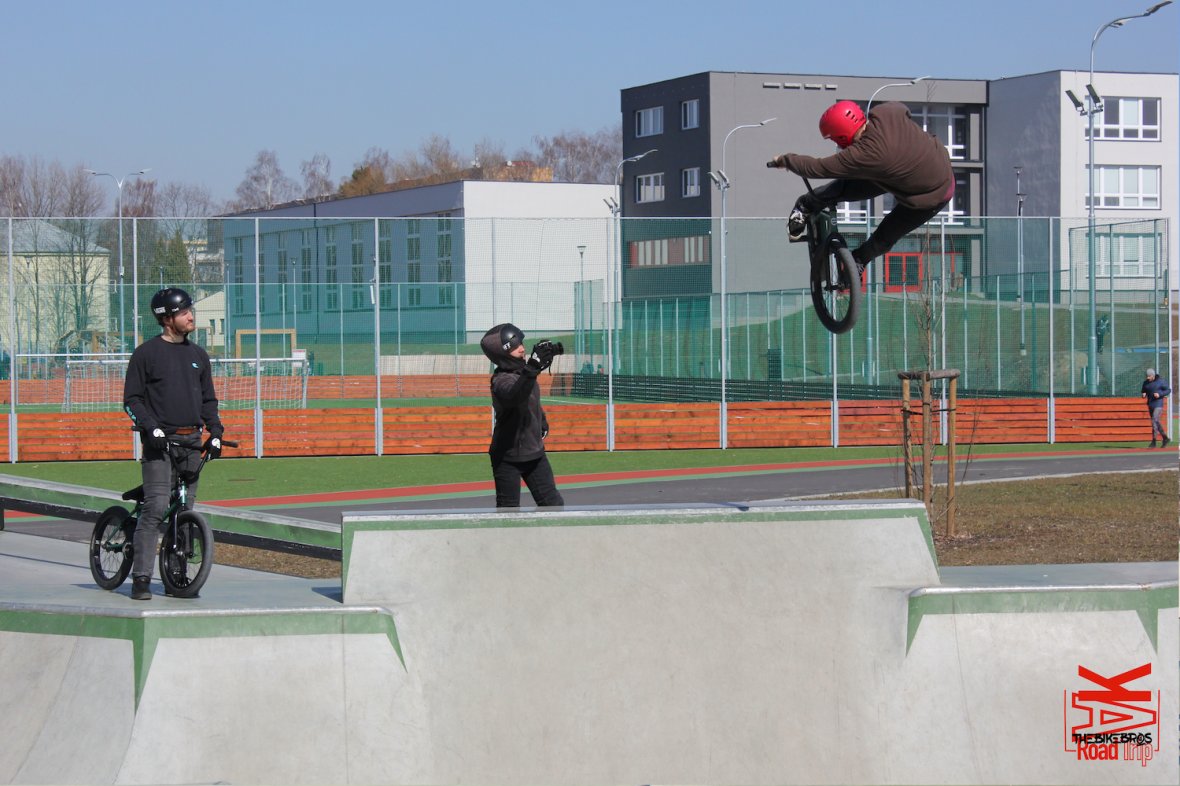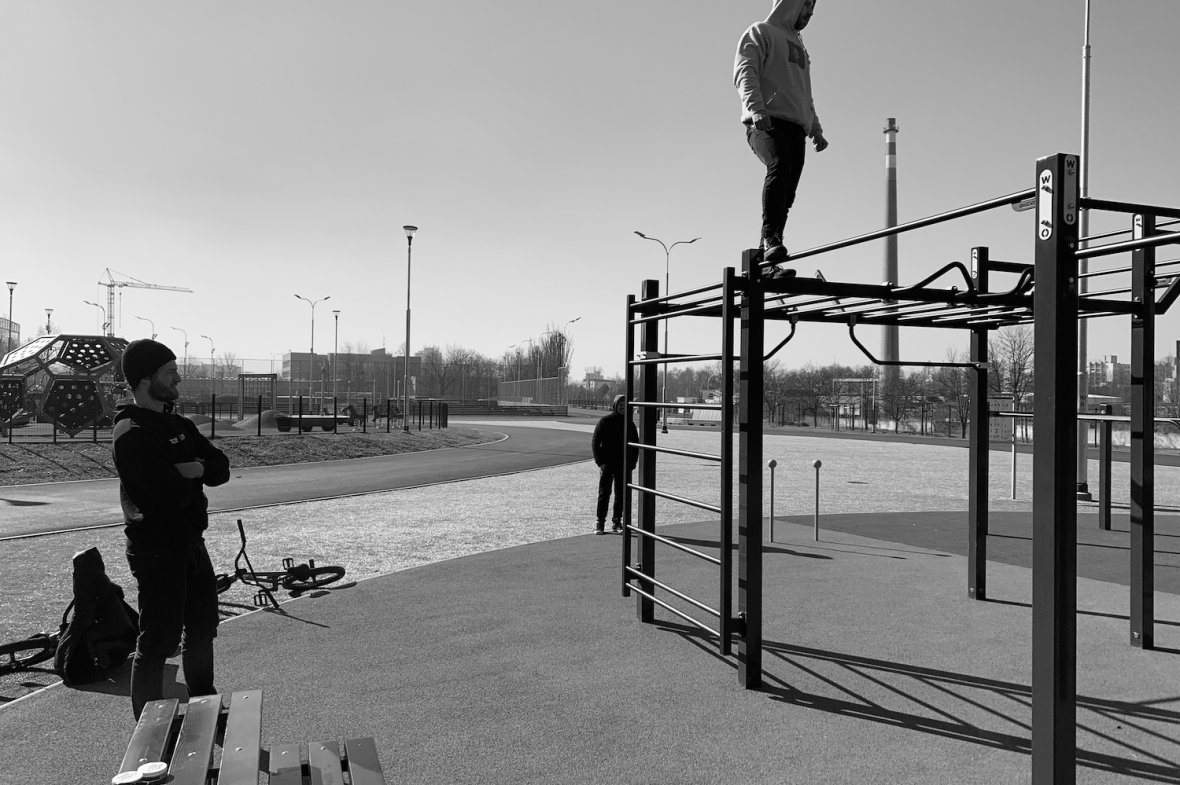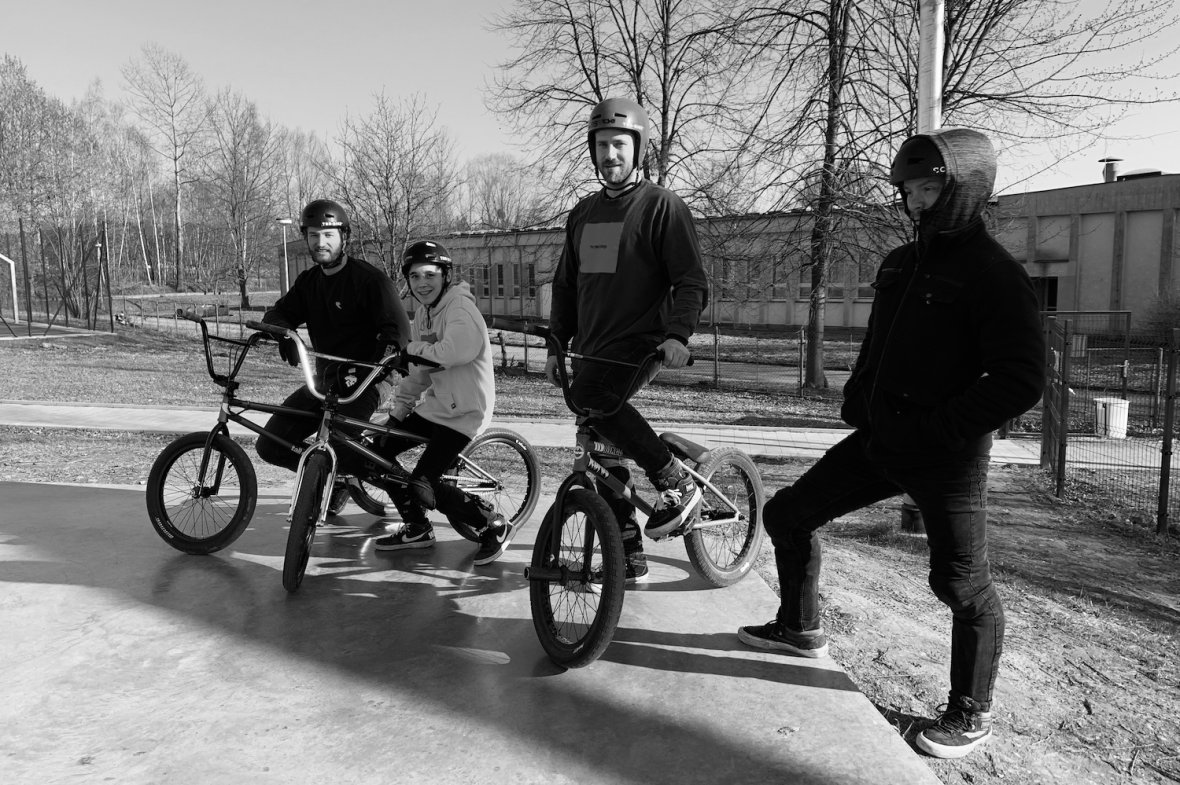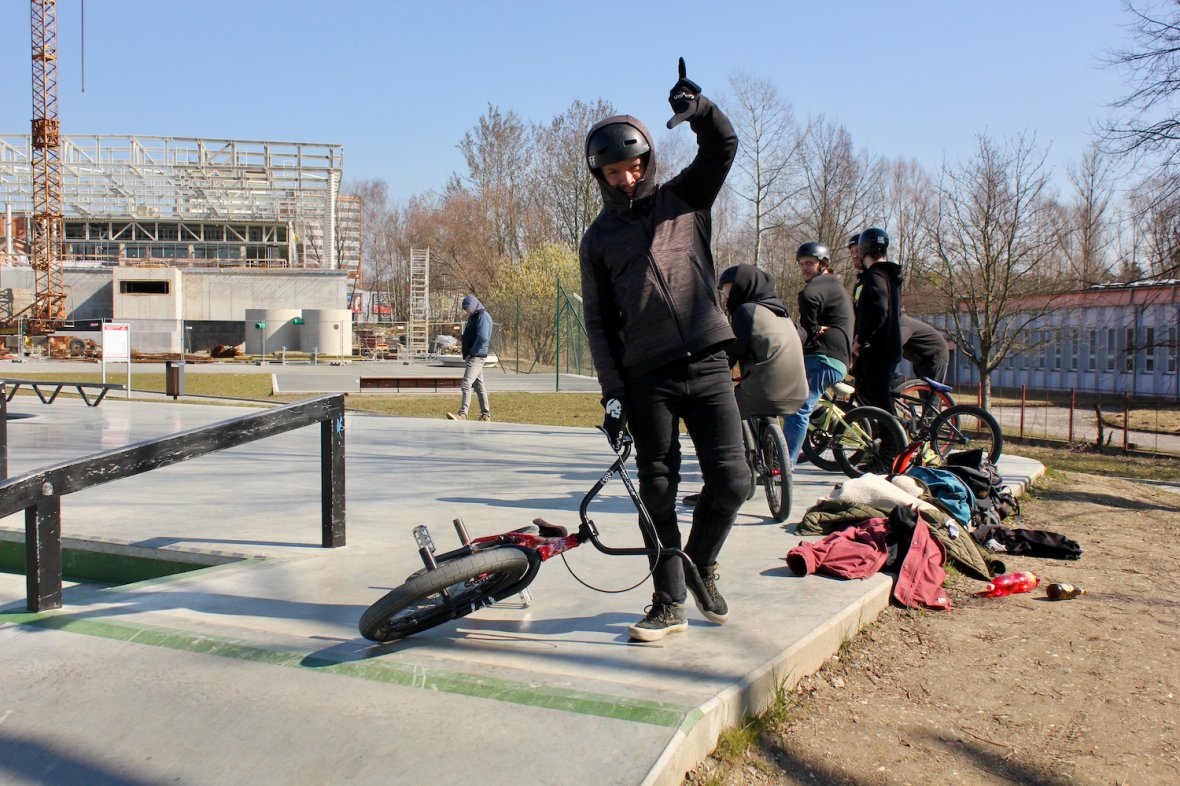 Around 11am arrives support from Brumov, duo of Franta and Franta Bližňák. After short introductions everybody goes back to riding. Probably the most satisfied person with the bowl is Pejda who looks pretty happy. Shortly after crew from Frýdek comes to support our ranks and we are slowly making more and more space for us in the unending sea of scooters. After a short session we leave together for a lunch.
We are back after the lunch and the whole park is full of scooters, we managed to make some space for photos and videos. But thanks to the wind we stay just for hour or two and then we pack our stuff and let's go to the indoors park. The Frýdek crew won't join us, thanks for riding session boys! The hall is just five minutes away. Finally, no wind! Next sessions starts and everyone is riding finally. Funbox was especially entertaining watch. Just few last pictures and game over, one fun ends and the next one begins!

John Martínek house is our shelter for the night and that means just one thing. Hella fun! Quick stop for proviant and here we go. We arrive under the cover of darkness, immediately pop open a cold one and show begins. Pejda lost something, Dominik is taking home something new with him, Frysty survived and our host? Still twenty years old…The trip ends, that always makes one sad. But we are already planning next one, longer, in bigger numbers and absolutely banger just as this one!

Solo photo report by Frysty will be dropping soon here on the ENG blog… #staytuned #thebikebros