Obviously we as a TBB-BIKE are distro and a bmx shop only, however, once there is some type of product missing in our area, it is a neccesity to fulfill this hole. And that`s how the idea of the BIKE BAG was born. Back then such bmx bike bag didn`t exist so there was no way to get some information or idea by simply copying other product. All hail to Alex with his mate and czech bmx icon Jakub "Fox" Skupin for managing to turn nothing into something and making the travelling with BMX bike way more easier!

Of course there were a couple of BMX bags suited for bike travelling, however, most of them was meant to be used for long distance trips by an airplane. Once you are about to fly across half of the globe for a two weeks trip with your homies, sure you don`t mind taking your bike apart and folding in into the bag. Although, if you need to take a bus or train everyday just to get to the skatepark, you don`t wanna be carrying your bike around dissasembled. If you try your luck by just entering the bus with bike in your hand, you`re gonna get kicked out and fucked by the driver immediately. On the other hand once you try to go for a train, you will end up paying more expensive ticket for the bike then for yourself. Not even talkin about the need of prebooking the bike tickets for express trains..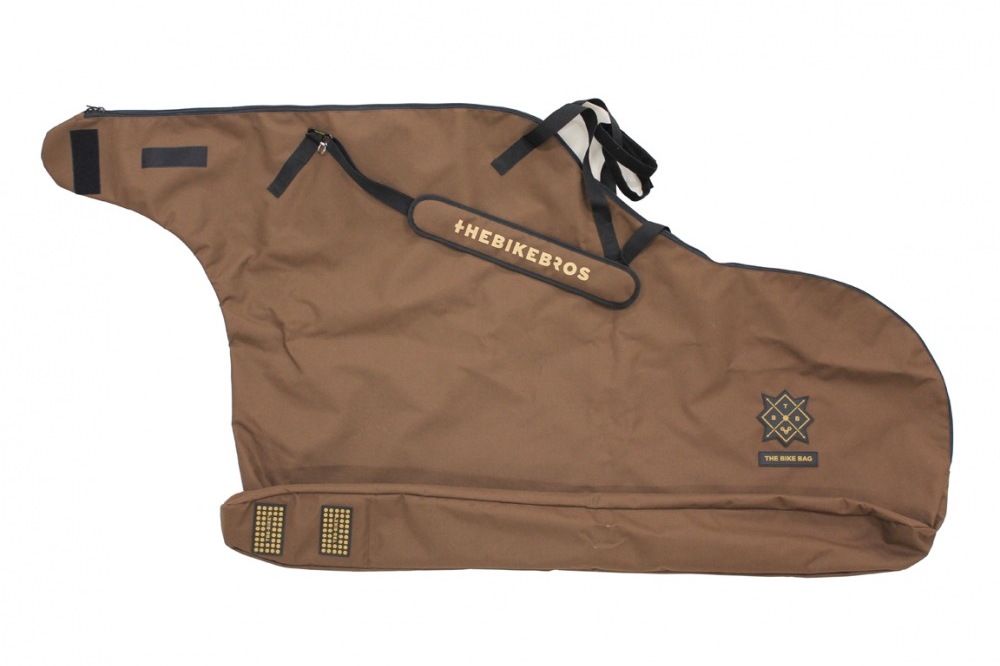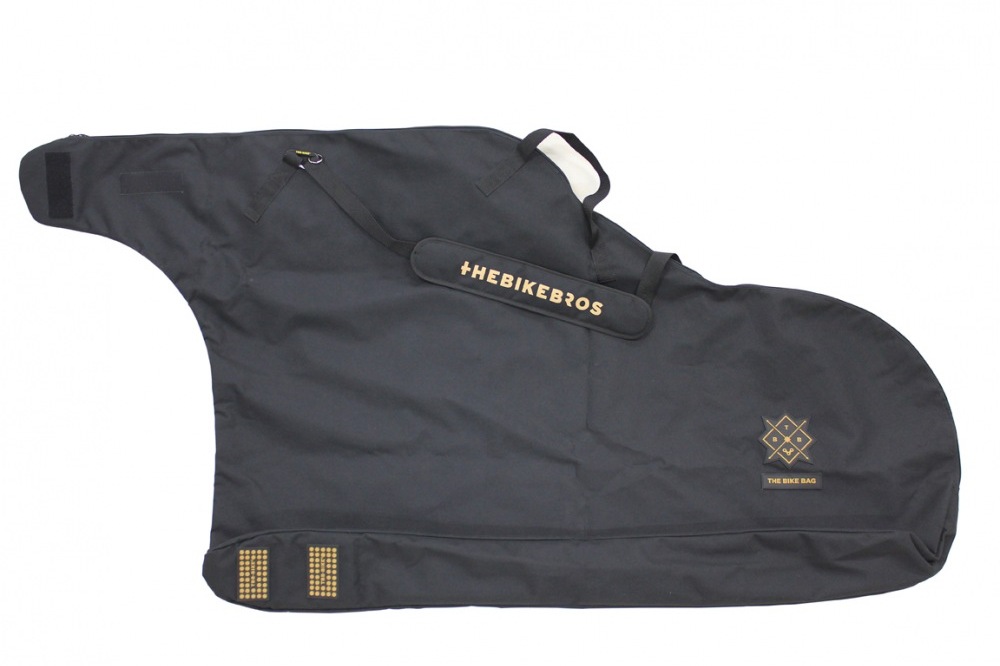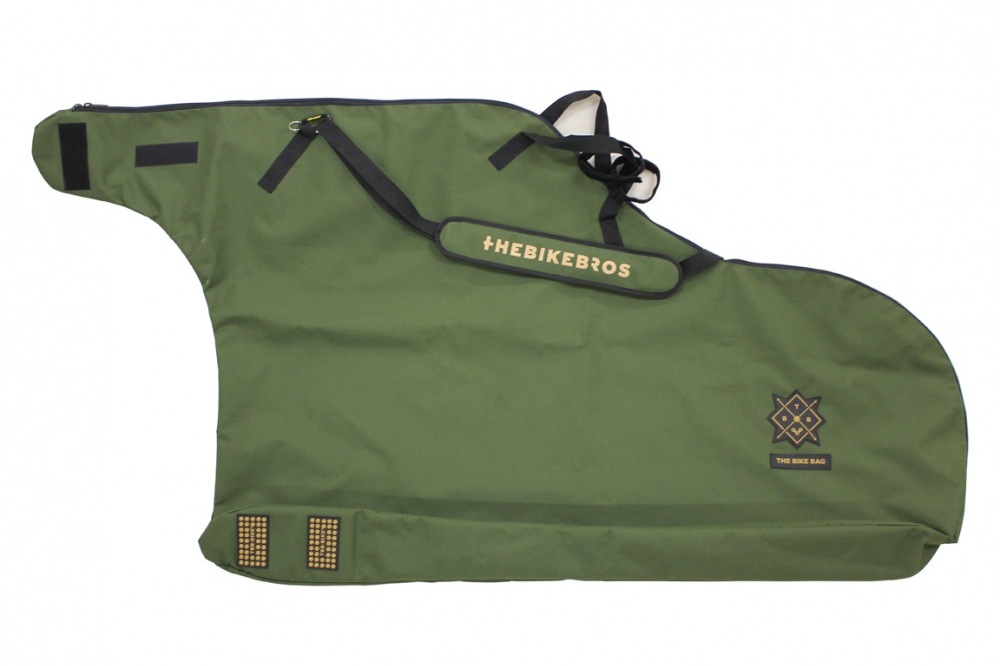 With the TBB-BIKE BAG all the hassle is over. All you need to do is remove your front wheel and pedals (for some cases also rear pegs) and you`re good to go. Most of the times you don`t even have to pay any extra charges...what you mean i have a bike? it`s just a bag..
We are very proud to say that this simple bike bag comes from the head of two bmx friends and has been getting a lot of positive feedback since we released the V1 back in 2011. The V1 had a couple of bugs that had to be fixed for V2 and even that one wasn`t perfect. That`s why we are now coming up with the V3 which is quite simply the best. More details, bigger size, stronger construction, inner pockets and so on.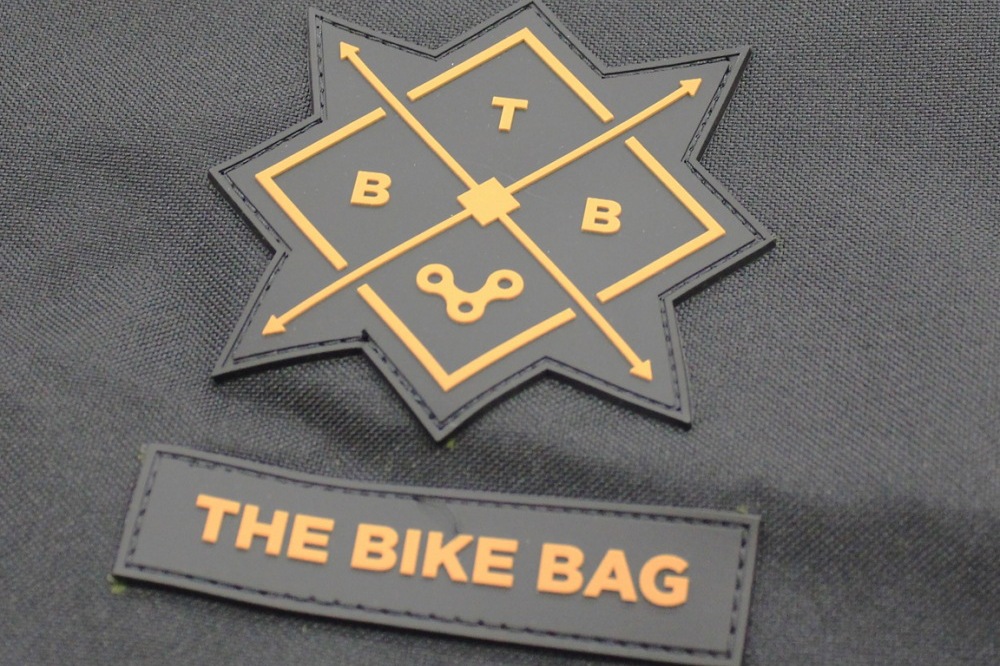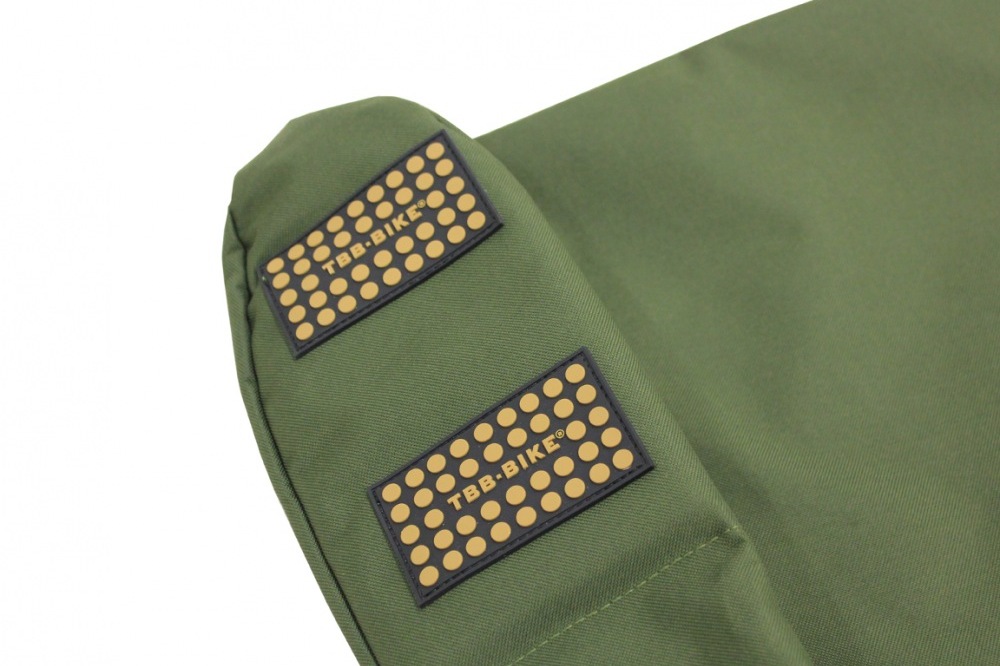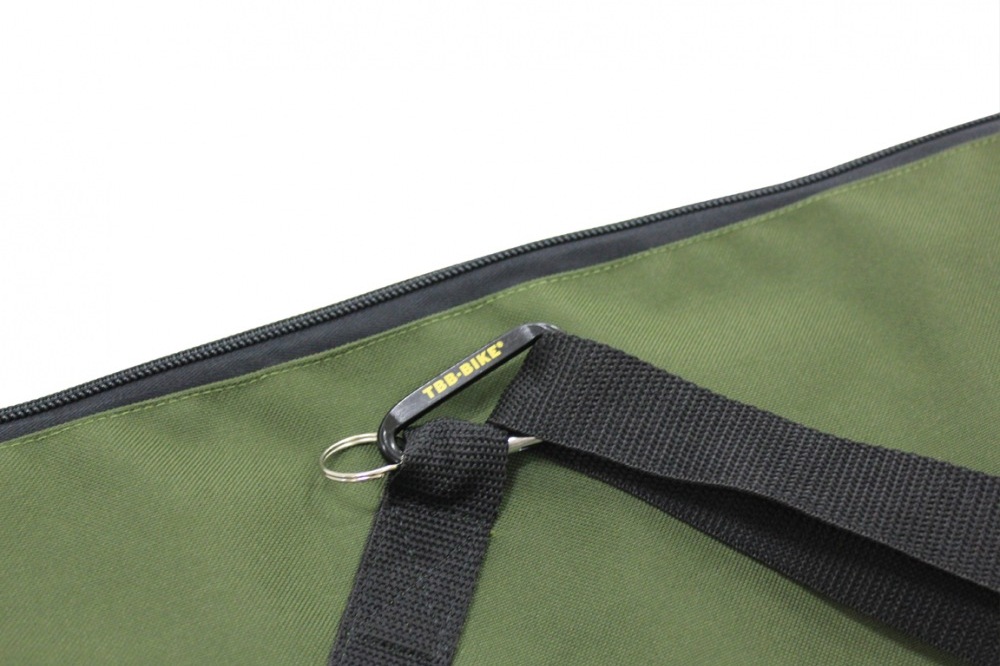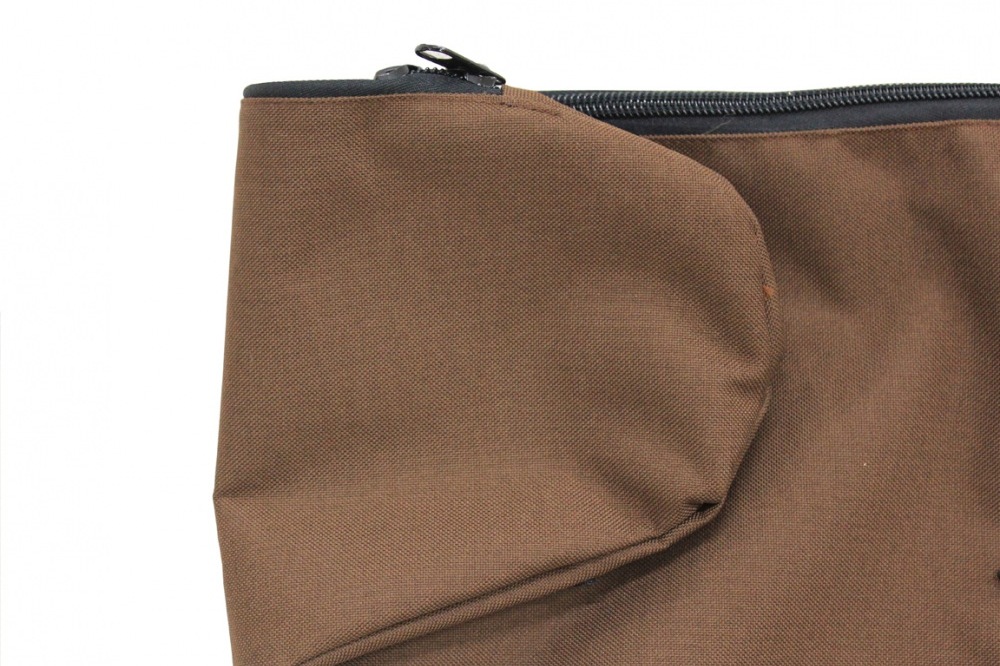 Popis:
material: 100% polyester fabric (PES) on the reverse side and PVC on the right side
- 420 g/m2 (+/- 5%)
- designed for 20" to 21.5"TT frames
- handlebar area velcro tape for reducing size
- highly durable againts scratches and moisture
- adjustable padded shoulder strap
- aluminium snap-hooks with tbb logo
- 3 inner compartments: 2x pedal pocket, 1x tool/pegs
- quality zip closure all around that can be mounted with lock
- 2x velcro strap for attaching your front wheel to the frame
- plastic logo pads at the rear wheel`s spindle area
- double wall bottom
- fork dropouts area equipped with 2x PVC custom pad to help prevent ripping through
- 8 mm thick PE deck at the front part (fork area)
- easy to fold
- comes in a 100% polyester bag that can be used seprately as a hand luggage


The bike bag V3 comes in 34 x 34 cm gymsack that can be used seprately.

Back