STREET JAMMIN 2017 - BUKUREŠŤ INFO
By Víťa Kácha | 06.09.2017
The Street Jammin 2017 is slowly coming to it`s end with the last stop ahed in Romanian capital city Bucharest. Since we planned this stop the whole crew have been super excited to visit this not so typical bmx destination. Why Romania? Well simply because that`s where our team mate Raul Jula comes from so we though throwing a jam and getting the local scene together would be a good idea. None of us have a clue of what`s this stop gonna be like however one thing is for sure - prime spots and pure bmx day awaits! If you have spare time next weekend, make sure you`ll come join us to Bucharest!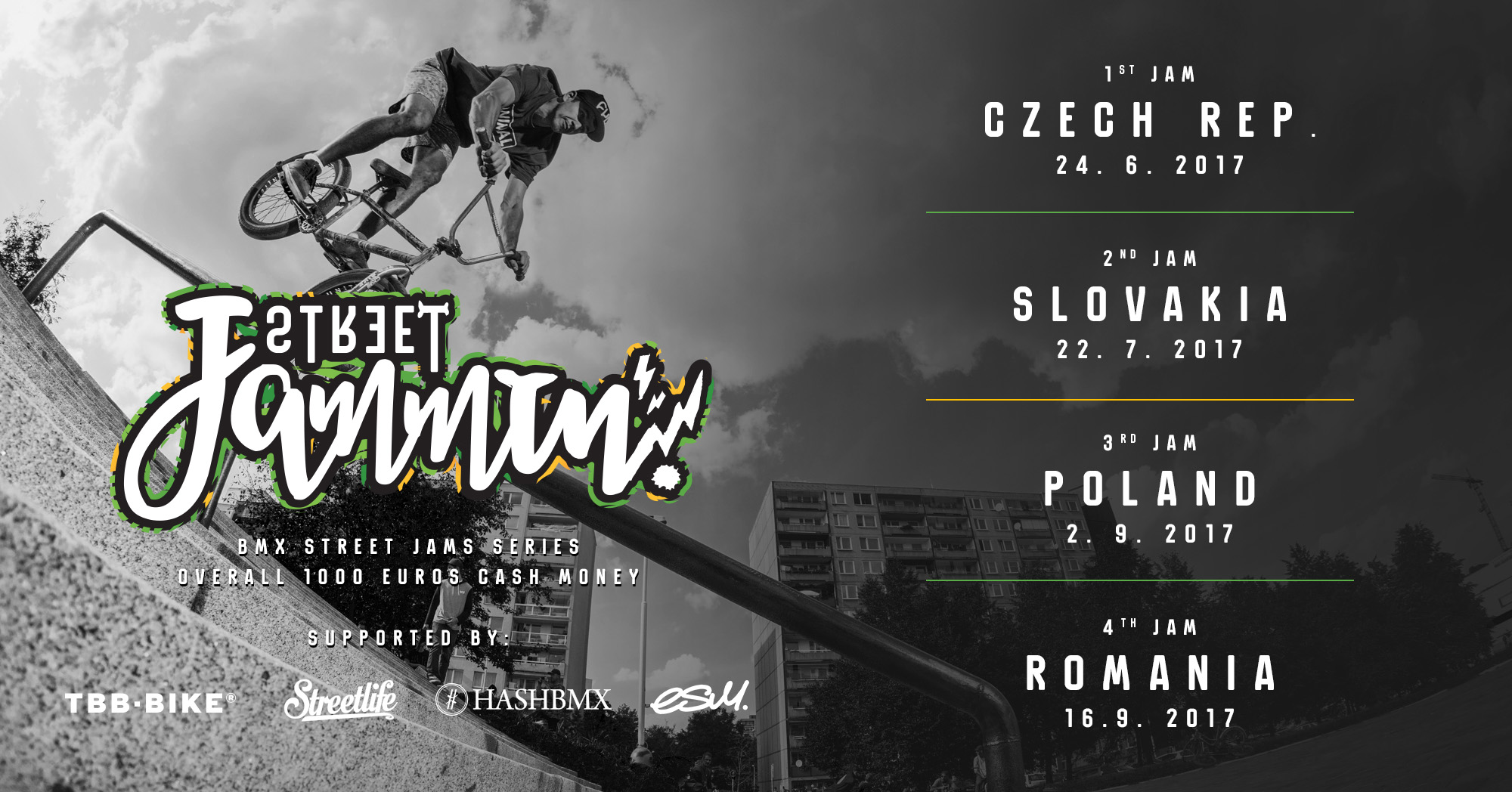 "STREET JAMMIN 2017 4TH ROUND 16TH OF SEPTEMBER IN BUCHAREST, ROMANIA"

Last week our teammate Raul Jula headed to Bucharest with one mission and that was to prepare the spot map for the upcoming jam. The result is a list o solid spots worth of sessioning for sure. Bucharest has mostly ledge oriented spots although there are some rails too so once again everybody will be able to find their thing.

"CASH FOR TRICKS - 1000 RON"

Meeting spot is at 12:00 at Parcul Bibescu - Strada Bibescu Vodă 2. Make sure you`re free from 16th to 17th of September and come to Bucharest! The third stop in Krakow was the best one so far with nearly hundred of riders going ham all day. Is this one going to beat it? Well, let`s find out! It`s all up to you guys.

For all the latest news and information follow Street Jammin`s FB event.

Meeting spot - Parcul Bibescu
Back