Raul is one ambitious guy, who basically follows his instinct and does what he wants to. It's clear that one of these things is to progress on his bike as much as possible. Because of that he knew he gotta start the season right. And what could be better then spend 2 weeks in sunny Barcelona, when back home is freezing cold?
We've been chatting with Raul about the winter escape since it started freezing out in our countries. Whether you're in Romania or in Czech you can basically forget about riding outdoors if you ain't an Eskimo. It didn't take long and our crew (Raul included) lands in Barcelona with 2 weeks left in this "every street rider" paradise. Long story short, it was a BLAST!!
Video filmed&edited by Ludek Sedlar (WDGF) will show you all the skill that Raul got on his bike and pictures captured by Milan Tykal (EM ET) will introduce you bit of feelings behind the scenes & in the action. And what's better way to take a look in to Raul's head then give him few "tell me 5" questions. Hyped on how it all turned out. Enjoy!!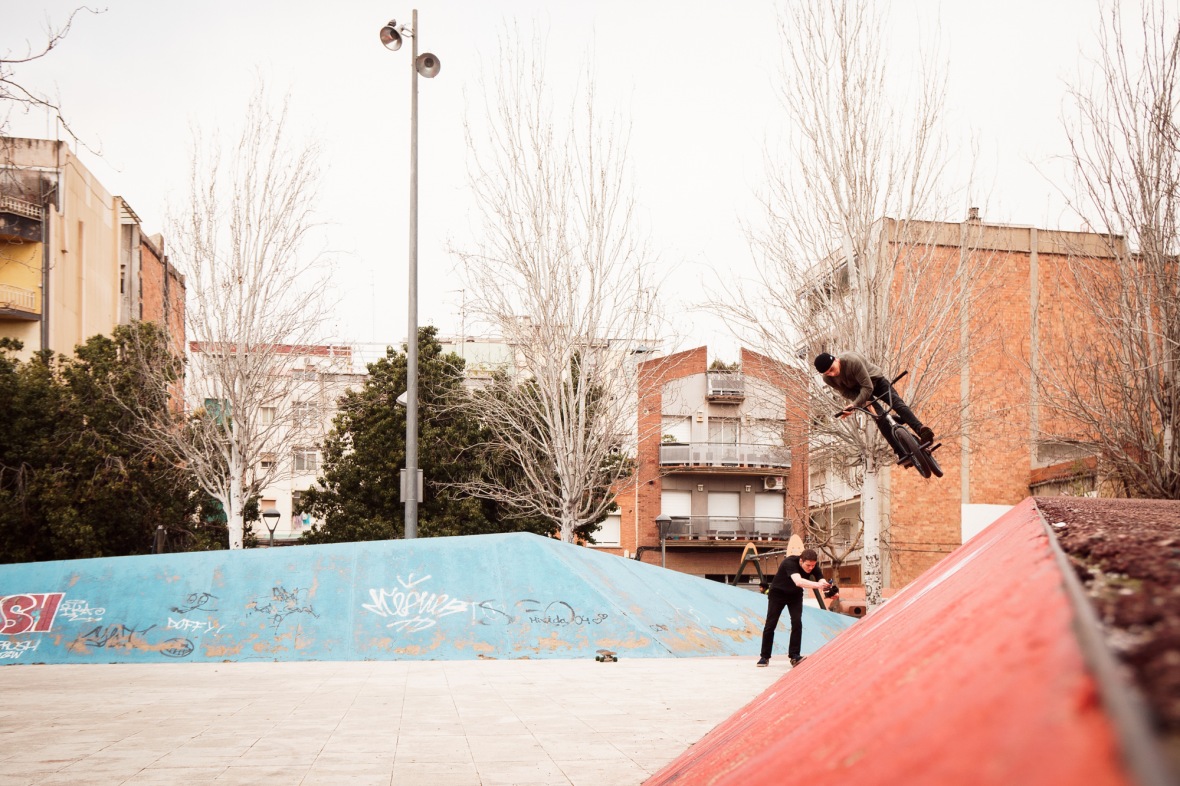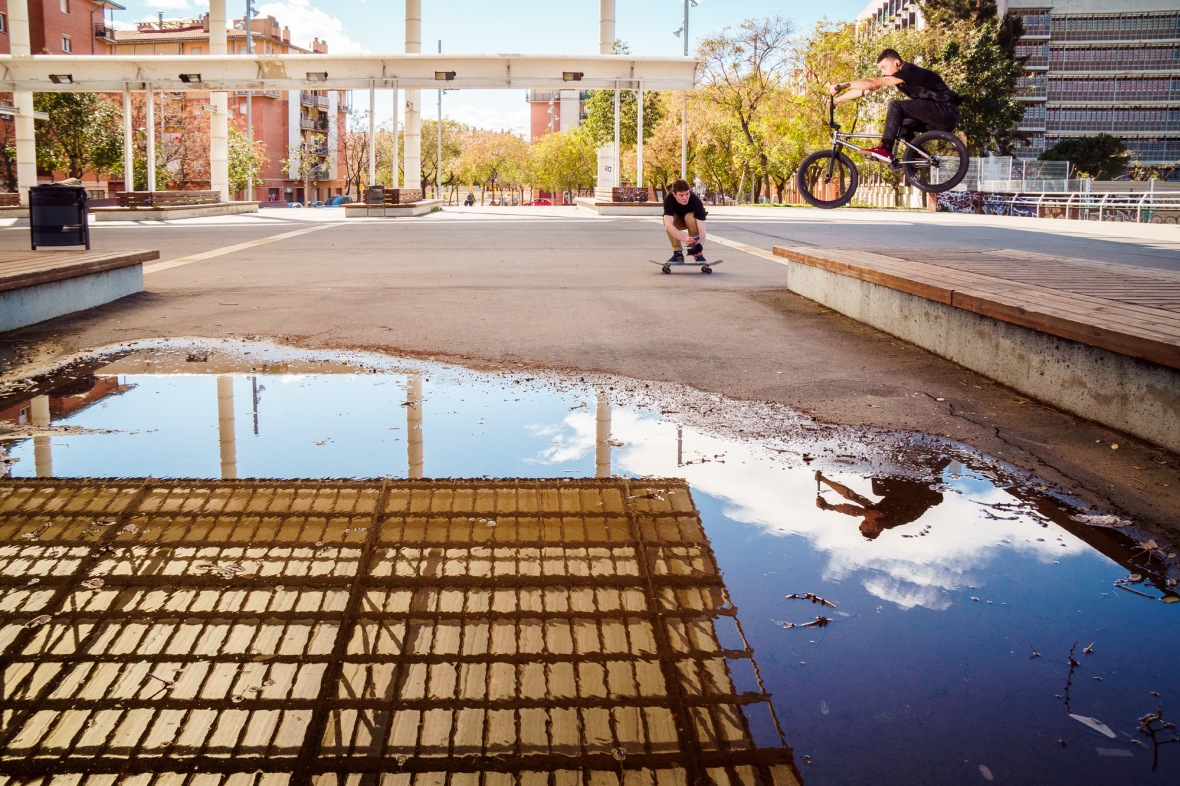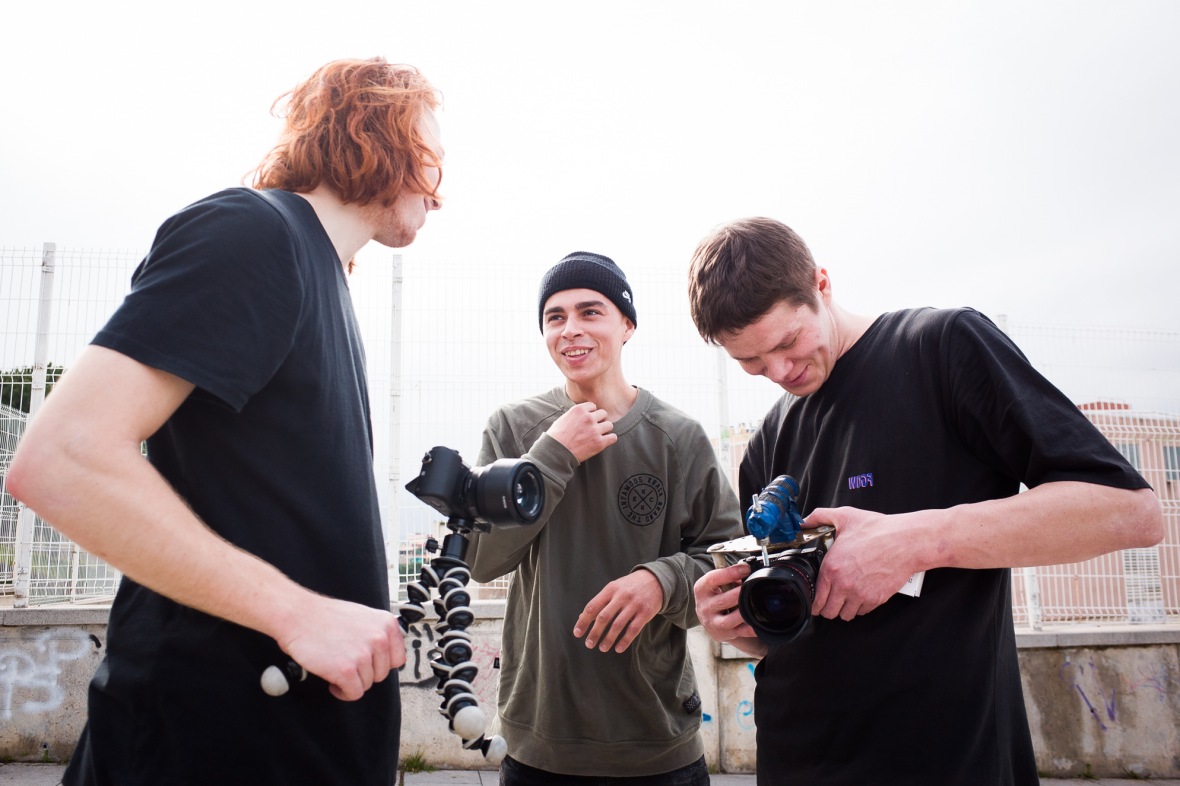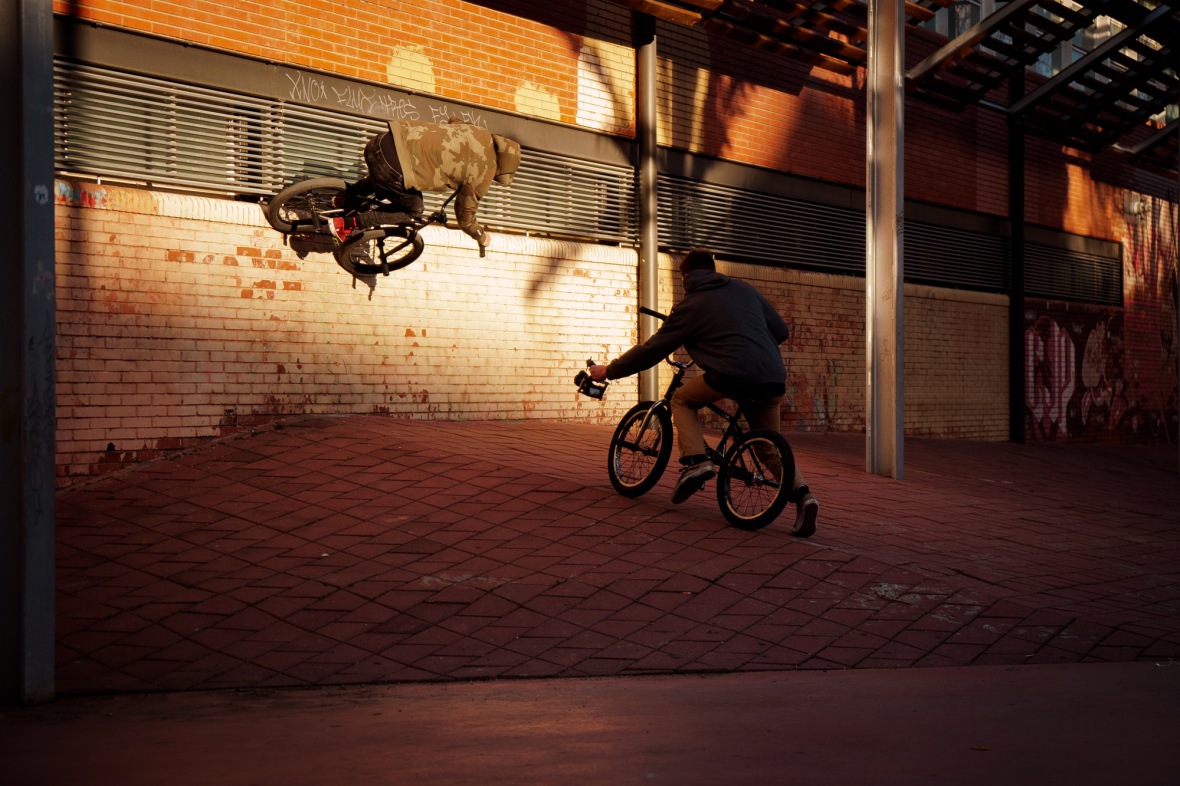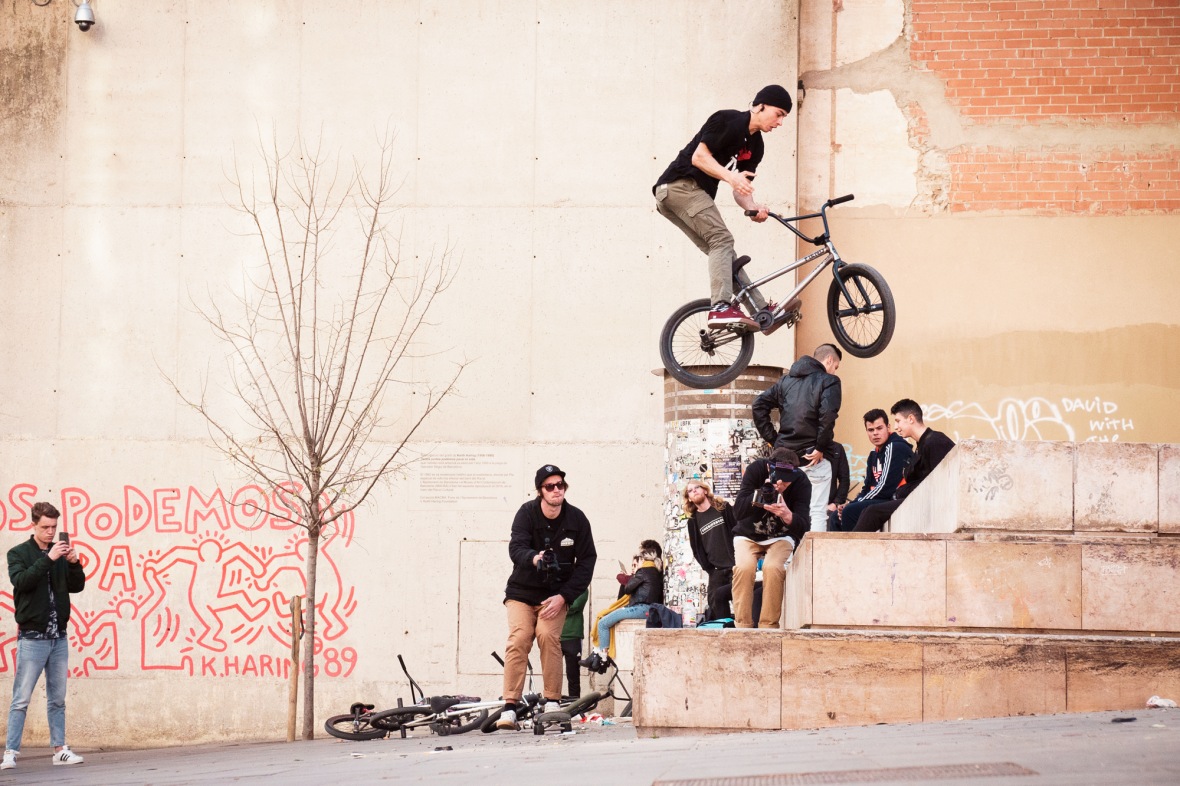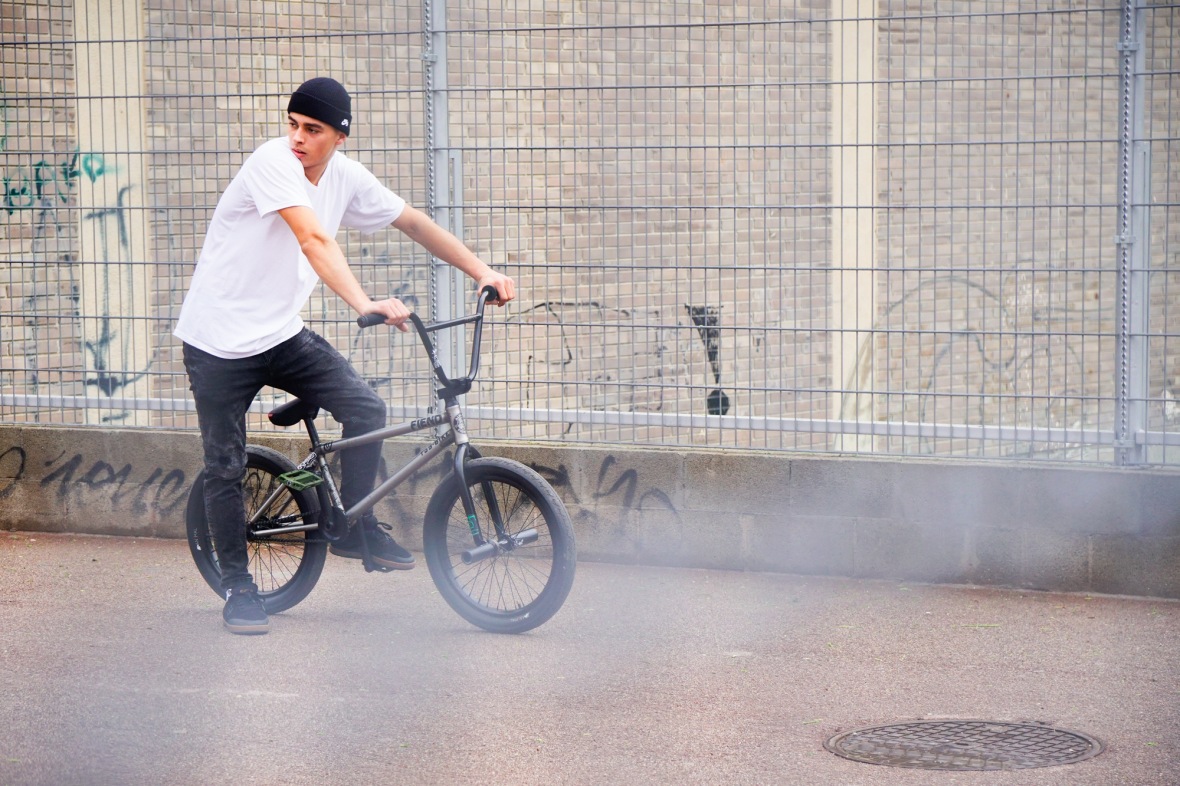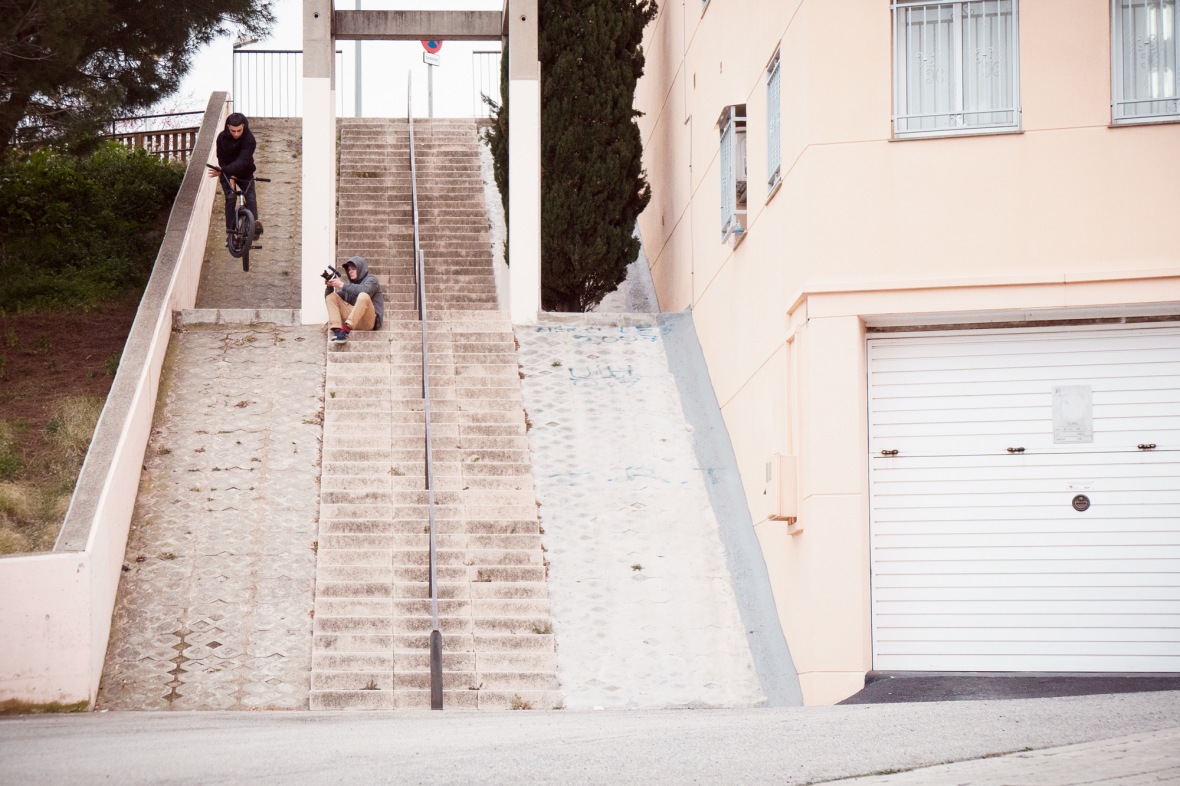 5 favorite things about this trip
- first thing first, the weather was perfect!
- vibe of the city
- traditional food before and after fiending
- exploring the streets of BCN all day every day
- perfect winter escape

5 songs you listened to while being on this trip
- NCTK : Jur
- P. Diddy : Watcha Gon Do (remix)
- Rich The Kid : Plug Walk
- Xavier Wulf : Check it out (soundtrack in the video)
- Asap Ferg : Plain Jane

5 things you ate/sip the most on this trip
- Pizza
- Bocadillo
- Calamari
- Aquarius drink (you know if you been to Spain)
- Doritos bites

5 things you did every day of this 2 weeks long trip
- complete disconnection from everything
- not looking at the clock for checking the time, hahaa
- fiending new spots every day
- stacking clips
- having fun with TBB gang

5 things that scared you the most when you were about to do fakie Bar down MACBA 3 (banger of the video)

- jumping & also landing fakie
- many people walking around the spot
- height of the stairs
- didn't wanna spoil the last days with an injury
- landing in to the mellow bank (at the end i find it helpful)

5 favorite things about BCN
- Architecture
- Beach
- Skateparks
- Nightlife
- Food/Drinks


5 places you felt in love

- Paral-lel
- Forum
- Sabadell
- Badalona
- Seaside


5 things you got to have in your pocket/backpack while out in the streets
- my Skullcandy headphones
- my Animal Kotulak tool
- drinks to keep myself hydrate
- Phone
- $$$


Any S/O's?
Definitely the best trip ever in one of the best cities in Europe.

Can't wait to hit the streets of BCN again.

Huge thanks to TBB-Bike and S/O to Ludek Sedlar and homies who helped me to make this awesome project.

Peace!