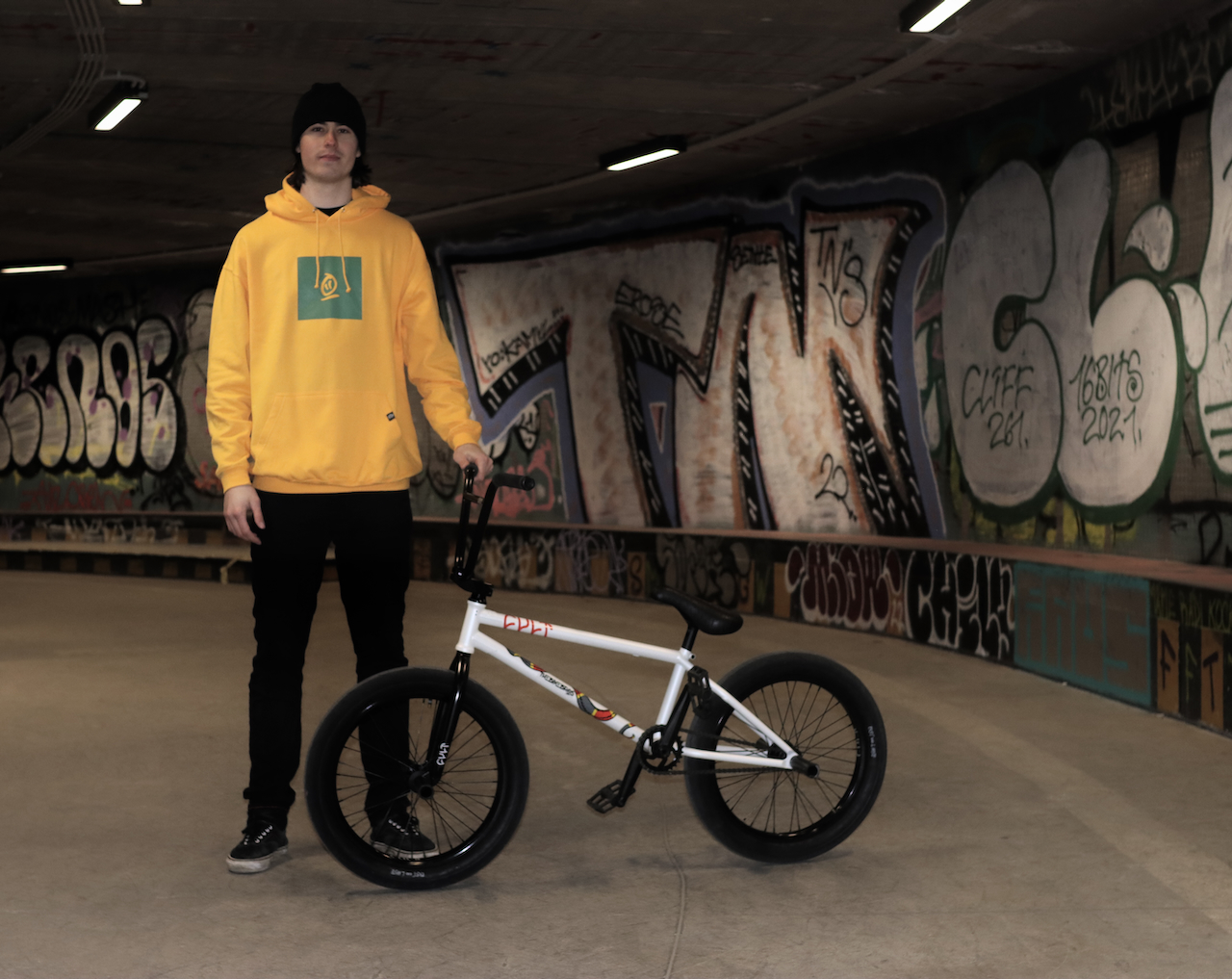 When I look back in time on my old bike, its build basically from the same components as my new one, including geometry. I usually ride big world parks and Prague parks. Im a rider who likes to ride with and without doing tricks. I have had always trouble with finding out what geometry and bike type is the best for me. Of course, I found out in time and that's why I haven't really experimented with new, different things on the new bike.
So, let's get a look on what components from Cult I currently use and why.
Cult HAWK Pearl frame 21" with 13.5 - 13.8 chain stay. This frame won't let you don't on jumps and you can still do a triple whip with it no problem. Totally universal, not too small, or large. Its even quite playful with my height. 74,5 head tube angle is something you don't see here that often. It took me quite a long time to get used to it on street. Street riders usually use 75 - 75.5, mostly because front wheel tricks. However, I can't emphasise how much I enjoy it in parks.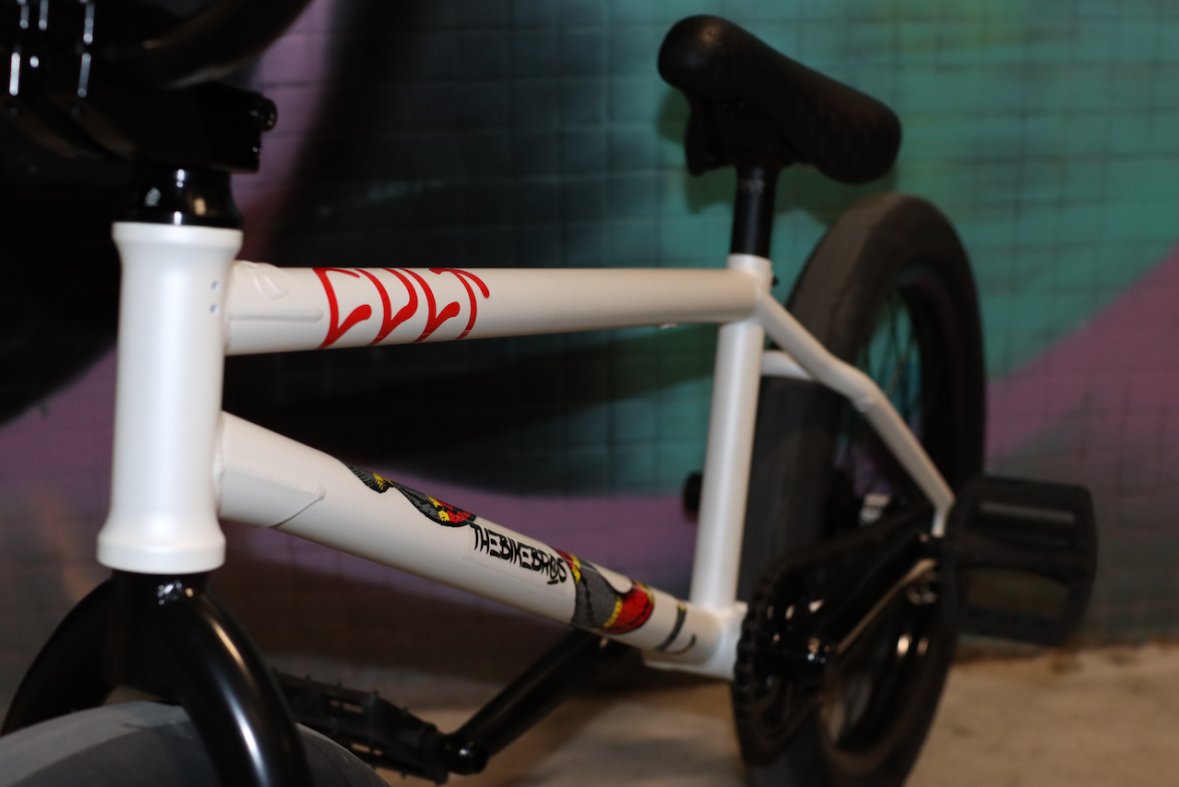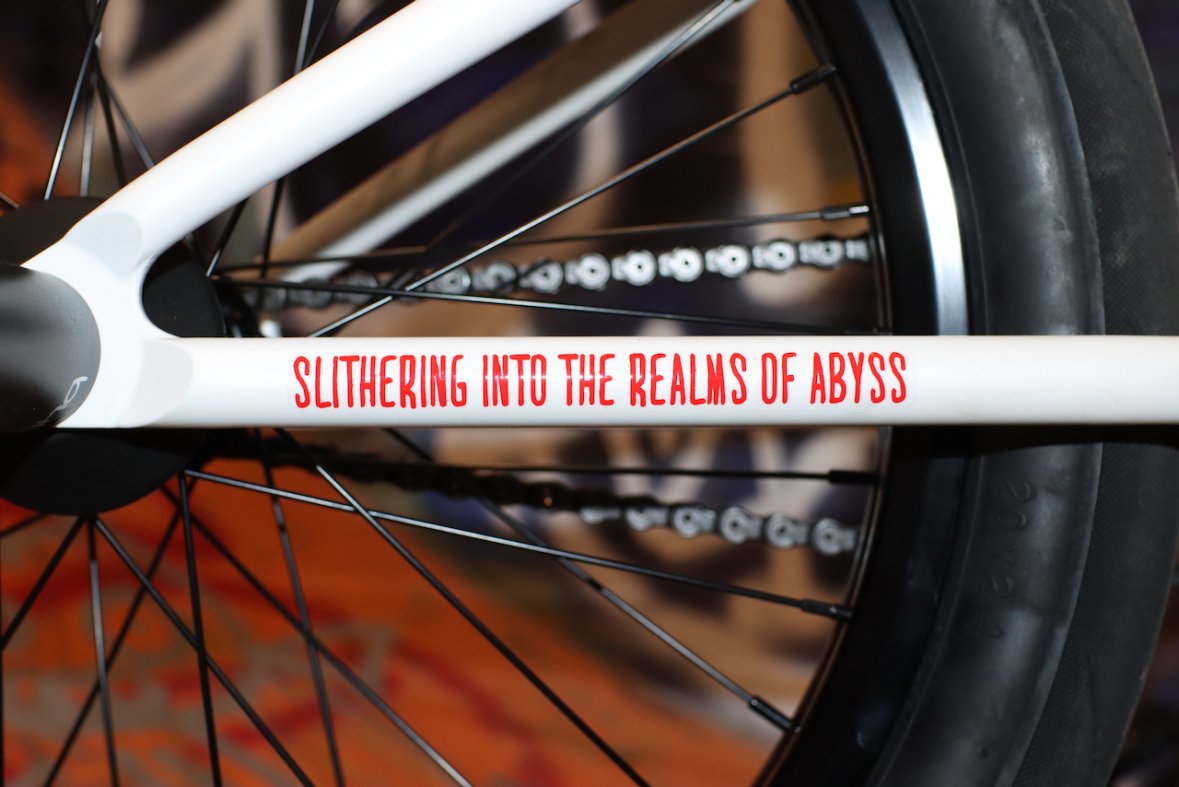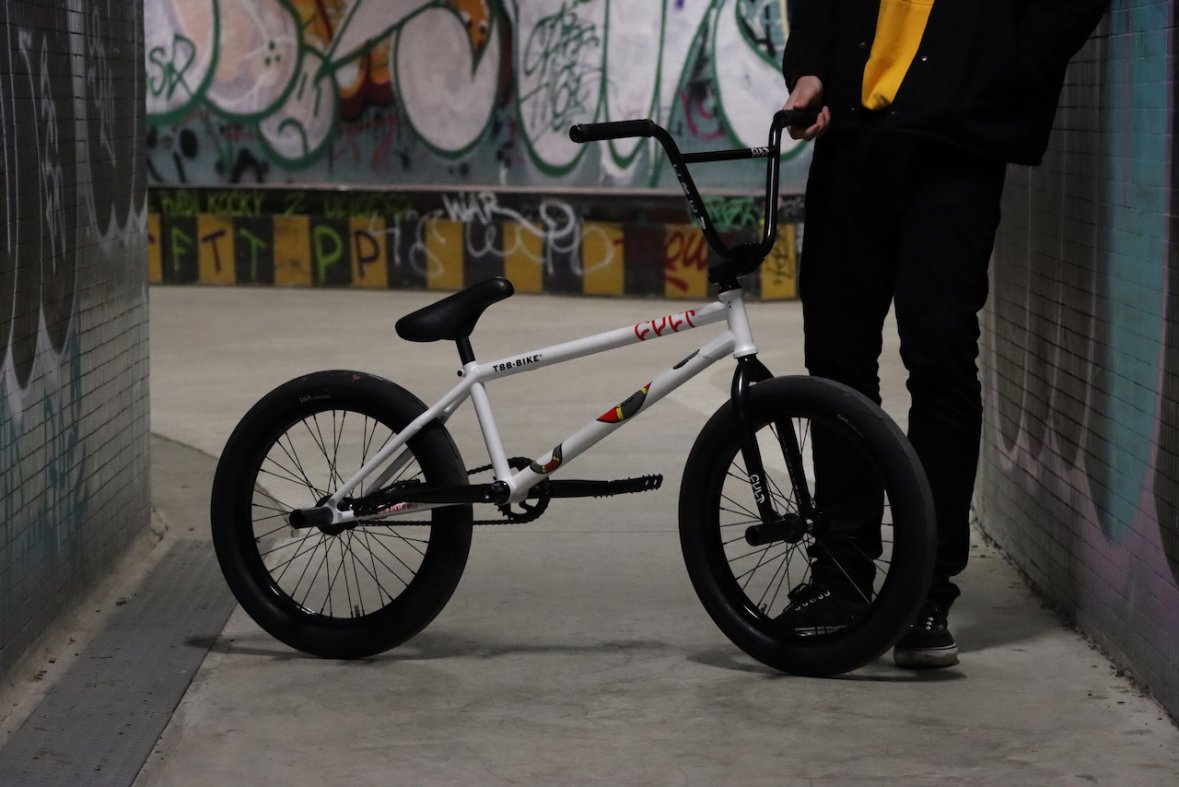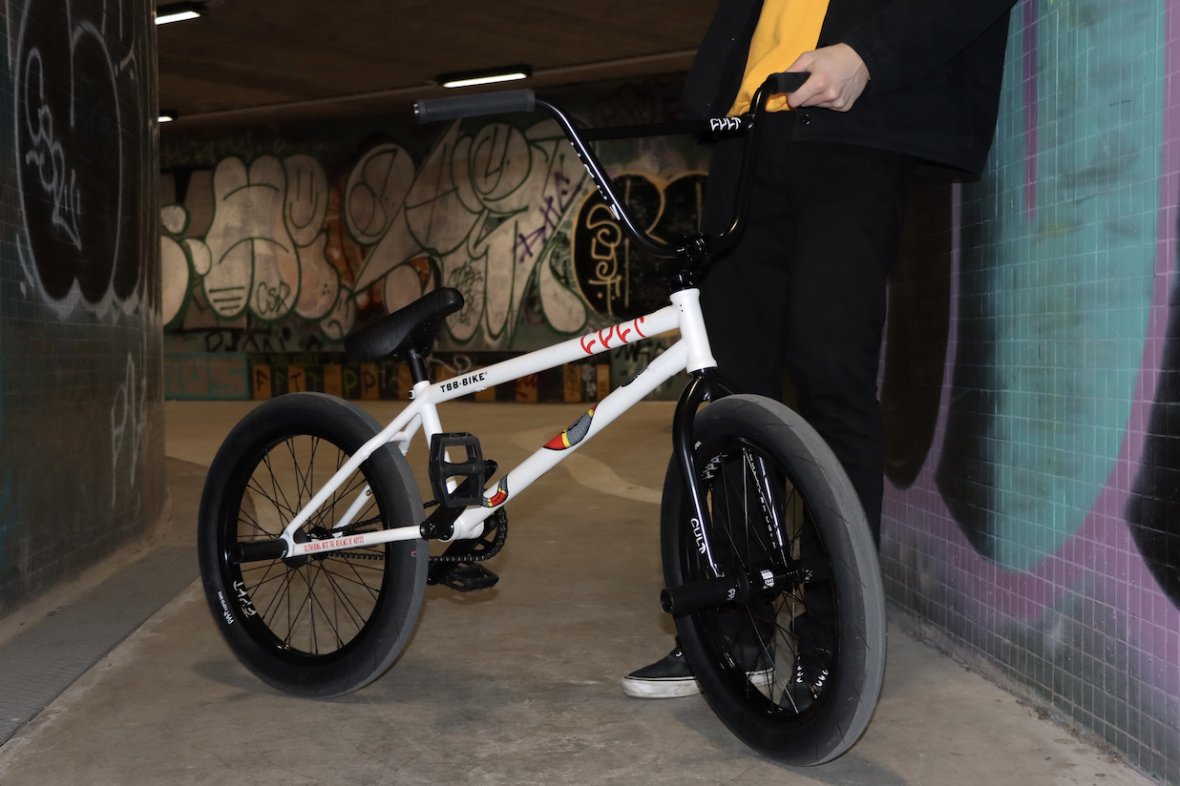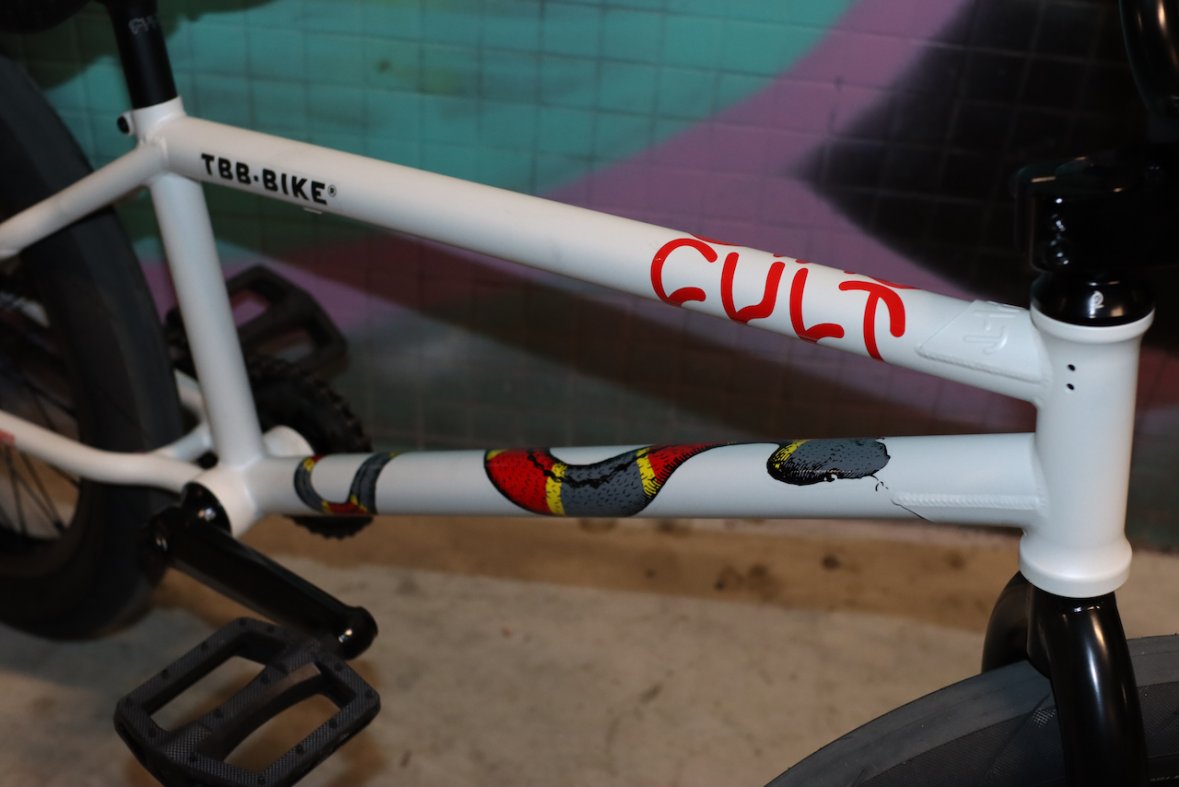 Cult CREW bars 9.65" with top load stem. Everything smaller than 9,65 wouldn't be really acceptable with my height. In the opposite direction, if the bars were higher, it would be overaly more difficult to do barspins, which I do quite often. THEBIKEBROS bearings ensure successful barspins. So, the height of the bars is just right for me regarding my height and the bike control I want to have.

Another thing I have to mention are the Fast and Loose tyres. As the name suggests, its nothing slow. I really like their design, as they are meant for fast riding.
They feel quite different than other tyres. So, if the mad riding of Corey Walsh is something you want to do yourself, I fully recommend them!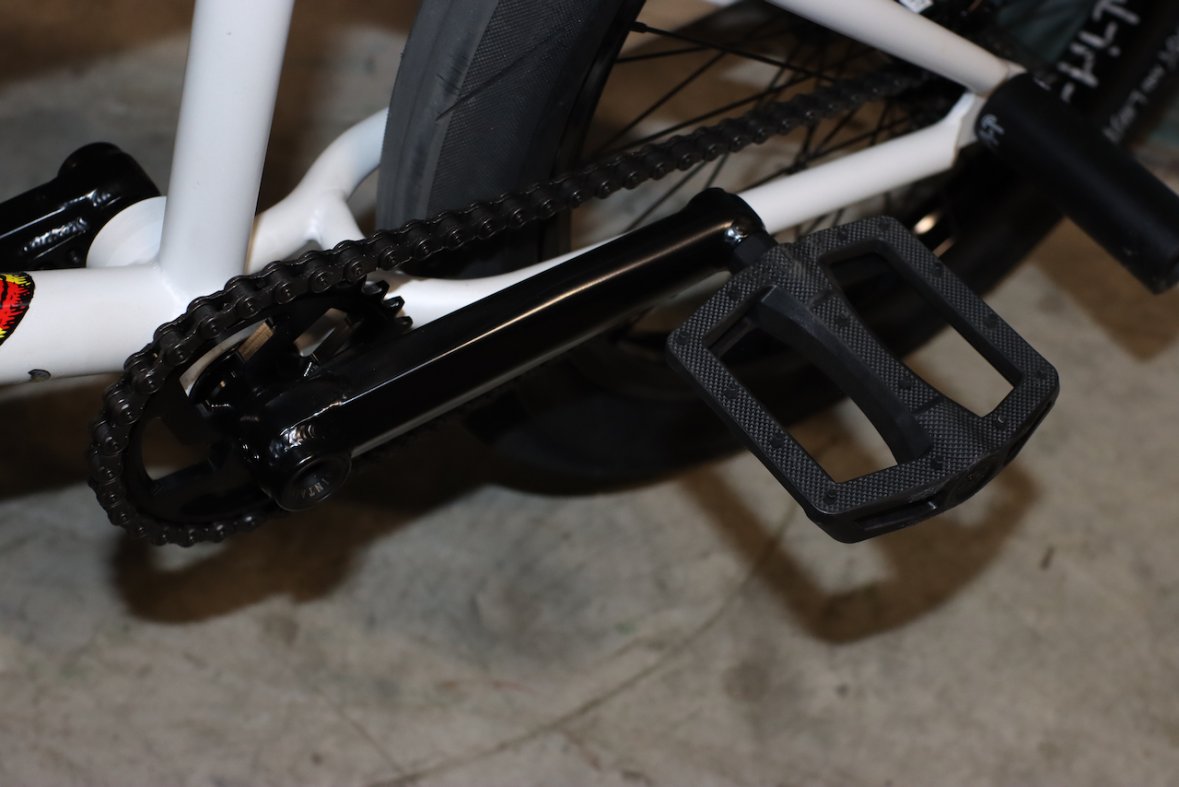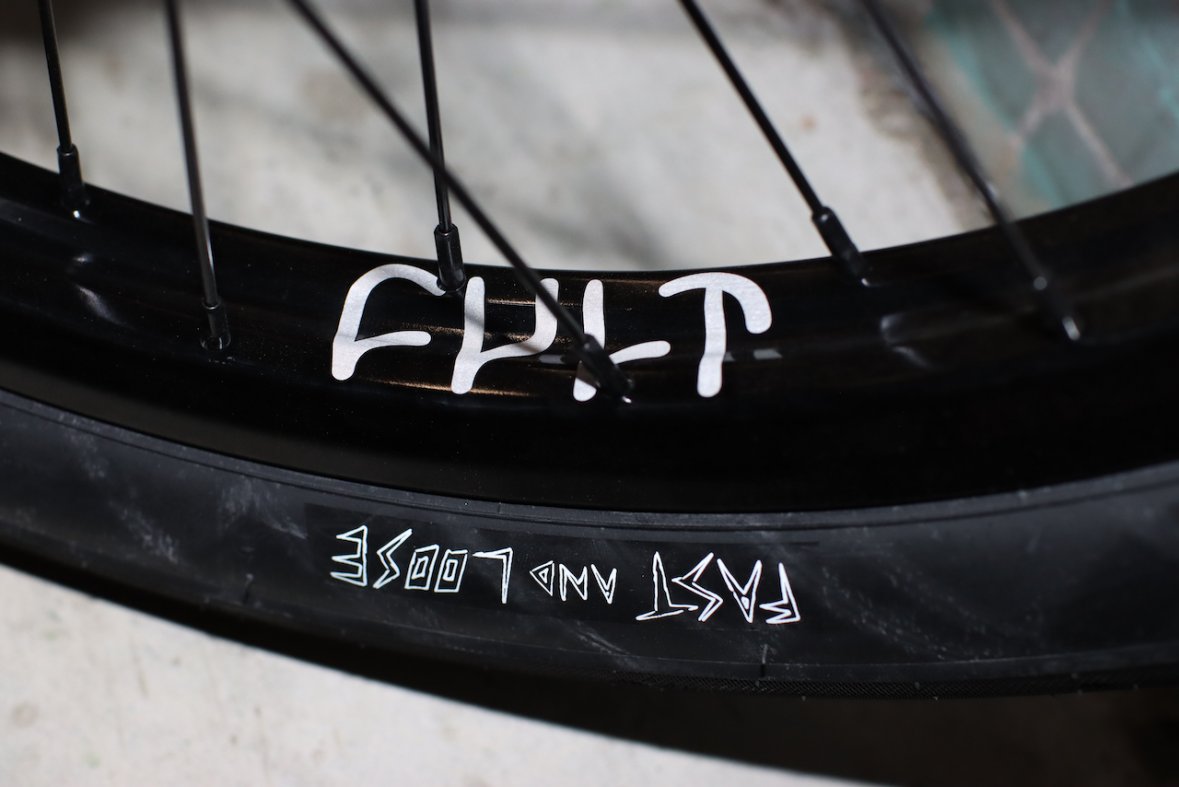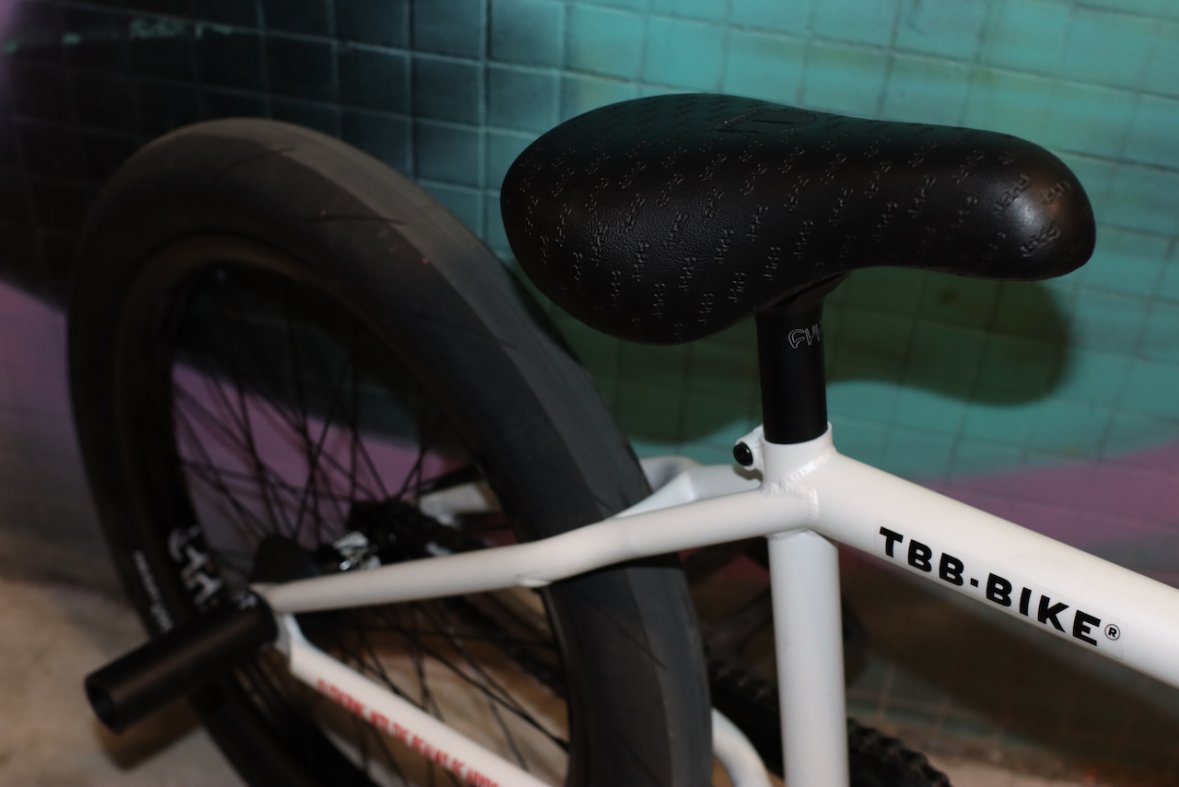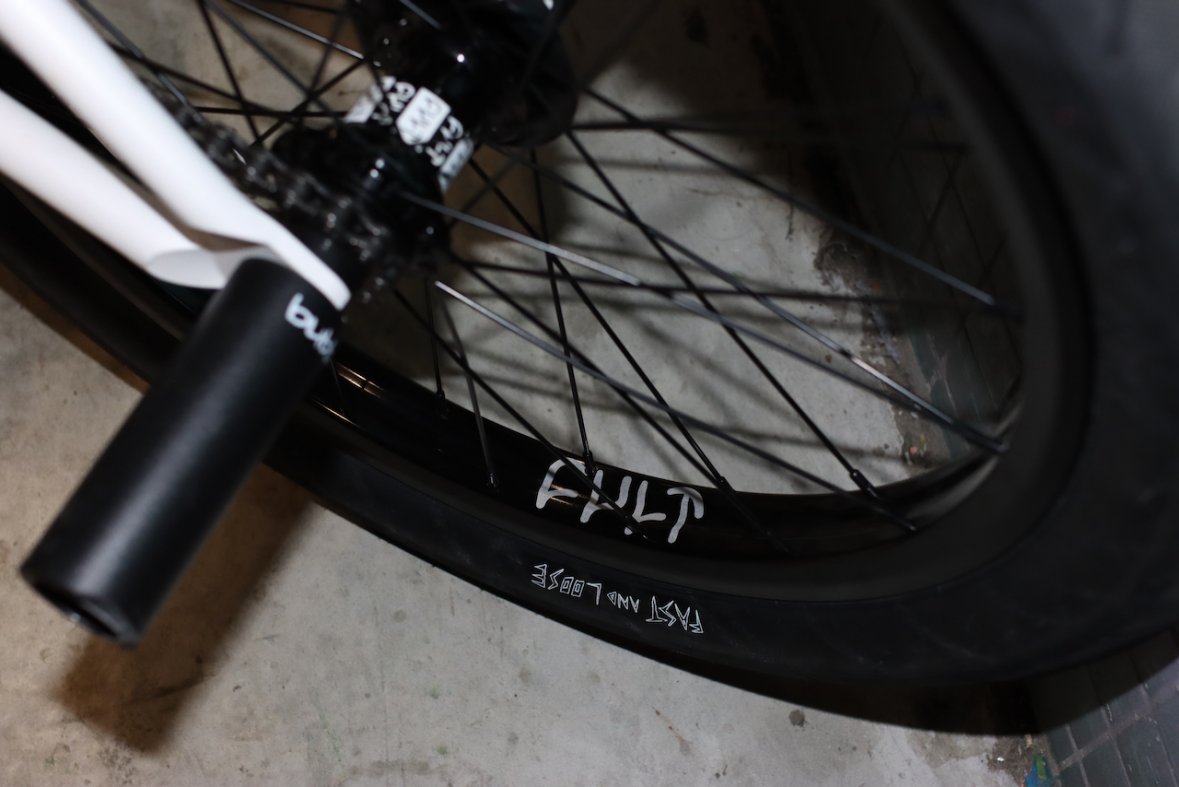 When building the rear wheel, I was quite unsure about the choice between freecoaster and cassette. Each of them has its pros and cons. In the end, I chose the cassette hub, as park riding is smoother with it. And I like that...
To wrap it up, I want to say a thing about the 28T sprocket. This number of teeth is extremely important for park riding in my opinion, that is, if you don't want to pedal like mad.
And here is the full PART LIST of components you can buy on TBB-BIKE.COM

PART LIST
Rim tapes: Cult STACK LOGO Black/White
Grips: Cult BEGIN
Headset: THEBIKEBROS
Cranks: Cult HAWK V2
Front hub: Cult CREW
Pedals: Cult DAK
Pegs: Cult BUTTER Nylon
Tyres: Cult FAST & LOOSE WALSH
Stem: Cult SALVATION V4 TL
Sprocket: Cult "NWO"
Rims: Cult MATCH V2
Bars: Cult CREW
Seat: Cult ALL OVER Fat Pivotal
Seatpost: Cult COUNTER Pivotal
Bottom bracket: THEBIKEBROS
Spokes: THEBIKEBROS
Frame: Cult HAWK Pearl
Fork: Cult SECT IC V4
Chain: Shadow INTERLOCK SUPREME