GRIPS
Grips are consumable goods with the infinite number of available colours and styles.
Most notable features are:
- thickness: thick or slim? you decide..
- length: short or long? In our opinion the long ones are always better with more protection for your hands
- grips with flange or flangeless?

How do I install my grips?
First, make sure the handlebars are clean and dry. There are a few household items that will make grips slide on easy and after drying up stick to the handlebars such as window cleaner, WD40, hairspray and more. Twist the grips until they are straight. When using these items, make sure you allow plenty of time for the grips to stick before riding.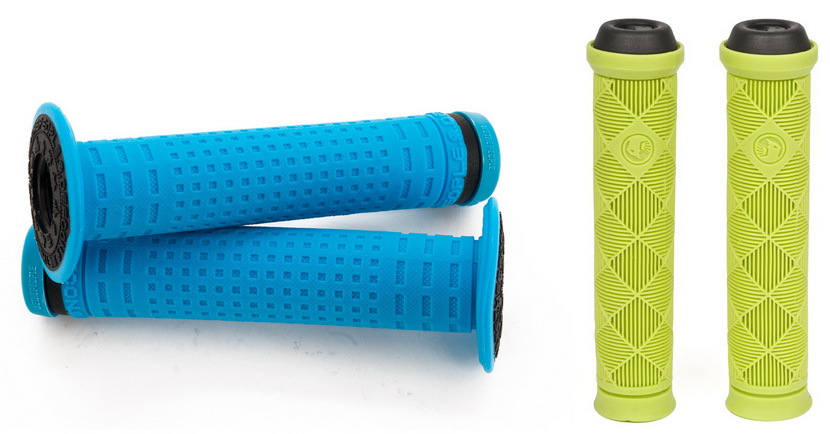 BAR ENDS
Usually made of PVC or steel. Comes with every pair of grips, although you can buy them separately as well. Steel bar ends lasts longer, however they are way heavier. Always have the bar ends ON, otherwise you may cause yourself a serious injury!

Have a look at this video from The Shadow Conspiracy on how to install grips on your handlebars.
Always ride with the bar ends in your handlebars!!
Back