Are you thinking about getting into BMX? Are you lost and don't know what bike to buy? Then you are in the right place! This article is mainly aimed at beginners or their parents, but even intermediate riders may find something useful here.
Freestyle BMX is a sport that gains more and more followers every year. It's younger extreme sport, where the word "free" is extremely important. "You can't win BMX" - this is a line that one of the most important riders of the past used to define the sport, Taj Mihelich. We more than agree with this statement, but time goes forward. Popularity rises all over the world in many different forms and its only your choice how you will enjoy it. Whichever you choose, BMX will for sure be unforgettable experience.

TBB-BIKE IS HERE FOR YOU SINCE 1996.

We have loved BMX from day one and we always try to do our best to support the local scene in Czech Republic and help everyone who turns to us for advice. So we have decided to put together a little guide for you (riders and parents alike) containing many different tips and tricks we gathered during our many years in BMX. The goal is to help potential riders as much as we can with choosing the right bike for them. The first contact and first few days on bike are the most important and for many will decide if you want to keep riding or not, that's why choosing the right bike for you is extremely important.

Most beginner riders need some advice or help at some point. From our point of view, before you will proceed to buying of your new bike, you need to find out about all of the neccesary information first.
We recommend you to sit down (idealy with your parents if you are younger) and read this guide carefully so you know what you are looking for. Afterwards if you need help or have any questions don`t hesitate to contact us via the options at the bottom of the guide.

WARNING
We recommend to avoid buying one of the old "BMX" models of complete bikes bellow.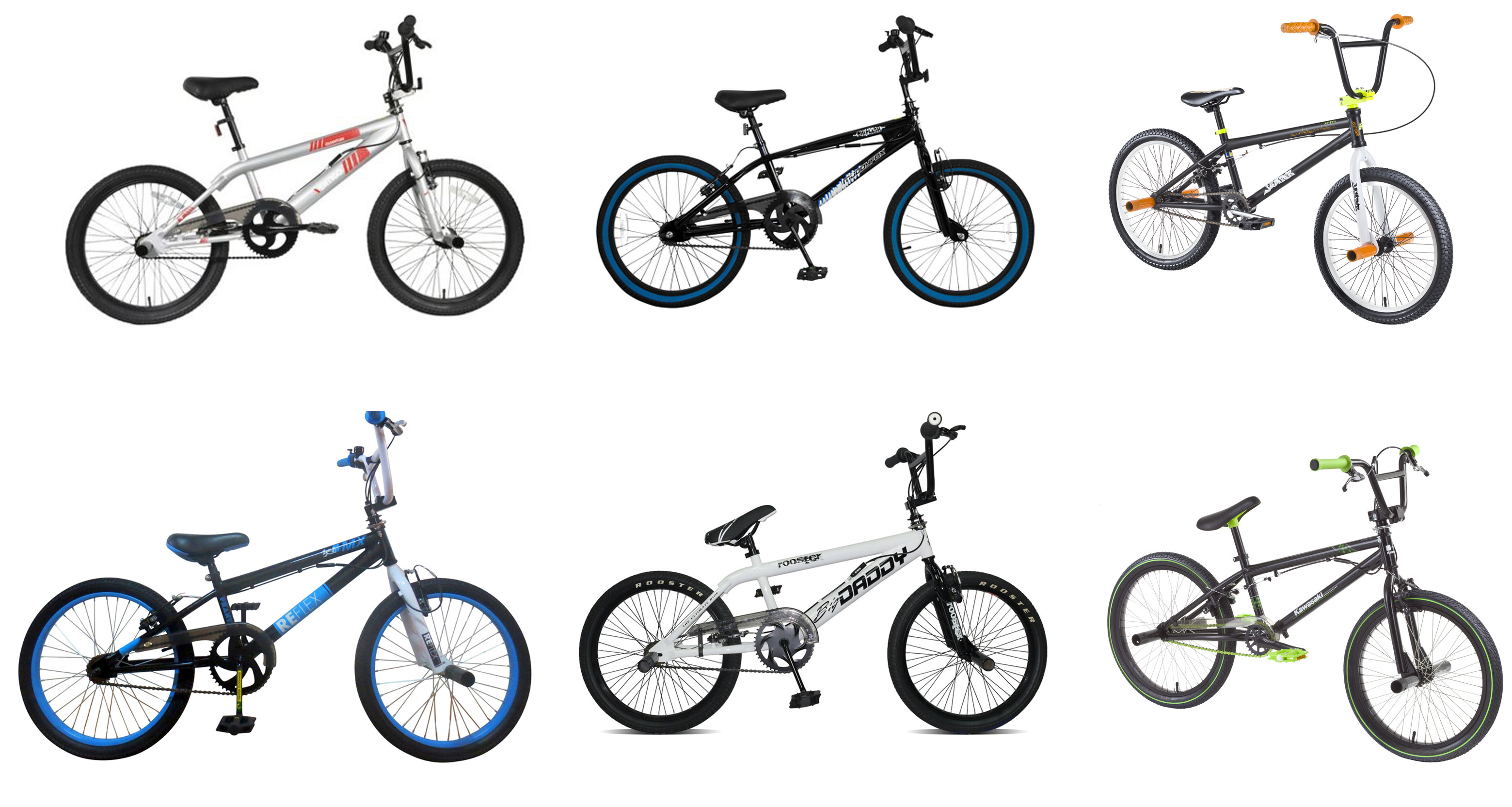 Because BMX is young branch of extreme sports, evolution of bikes goes fast forward all the time. Only specialised brands can keep up with newest trends and every year come out with new bikes reacting to needs of beginner and intermediate riders. In our e-shop you can find products of the most popular specialised brands, which set the trends in BMX. We 100% stand behind all bikes in our selection. Its vital to select corresponding bike for every rider, the following lines should help with that selection.


SELECTING THE RIGHT SIZE

The most important factor in bike selection is correct size. Correct size is the factor that will influence how the bike will handle and how fun it will be to ride according to the riders height. Size of bmx bikes is set by two values, first one is diameter of wheels and second one is the size of frame (this value is set by length of Top-tube, "TT"). Both these values are given in inches, which can be confusing.
The table below is only indicative, but can give you very good hint for the size you are looking for.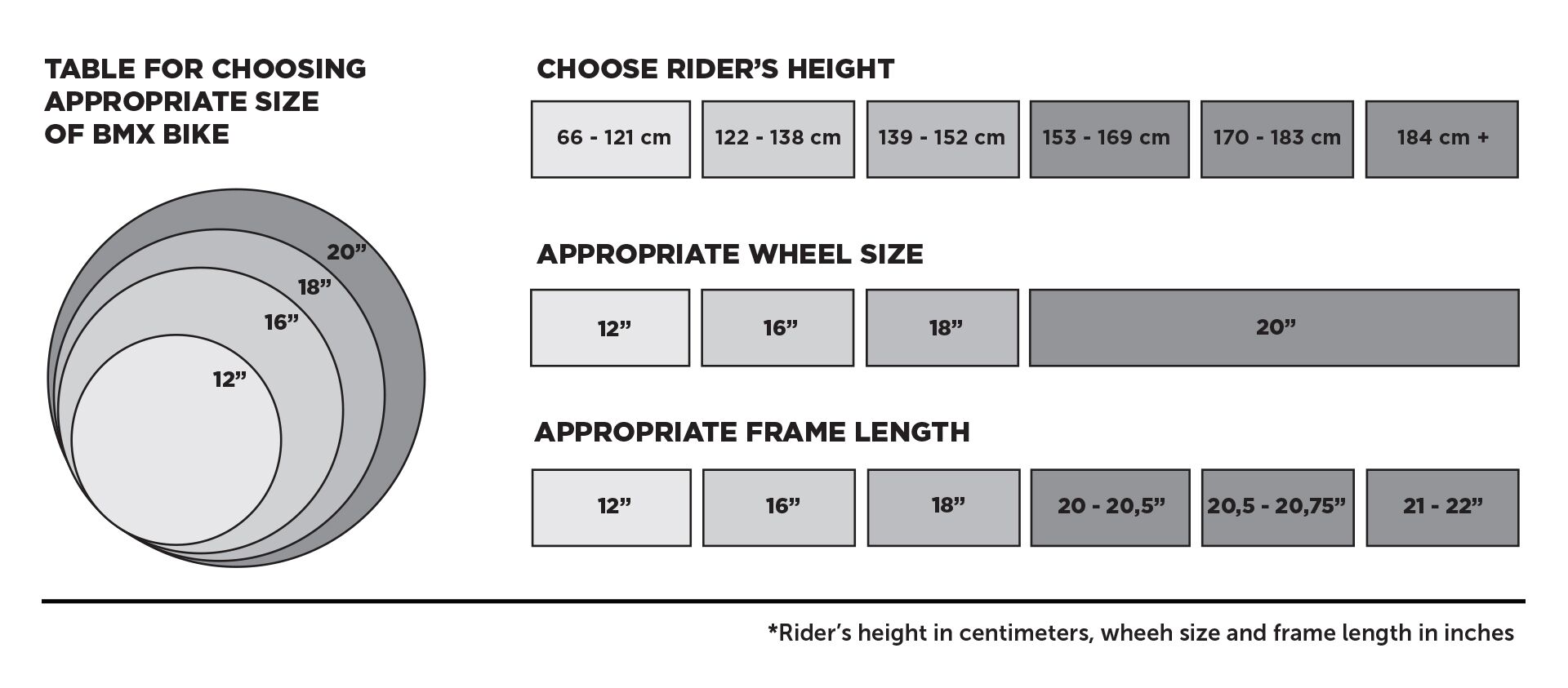 The size of frame isnt influenced only by height of the rider, but also by riding style (applies for 20" wheels). Shorter frame is more playful and is better for technical riding, in comparison longer frame is more stable and better keeps riding line for bigger jumps. In case we are talking about bike for complete beginner, these are not really things you should worry about and only keep to the table for reference.



SELECTION ACCORDING TO THE RIDERS LEVEL, SPECIALISATION AND OTHER...

Right after decision about size has been made, its important to look onto things like durability, quality and focus. With bigger height and weight the size of frame and bars rises as the price of the bike does. The price is tied to used materials, heat treatment and quality of used components. Keep in mind that bike aimed at beginners isn't build for requirements of more experienced riders. Weight is also important, as for heavier riders you need to look for more durable with means more expensive bikes. The more though and time you put into selecting your bike, the less investments will be necessary in the future. By selecting the right bike you reduce the likelihood of defects, but also its better for your safety!
When choosing a bike, you may also use these categories:
BMX Benjamin / 12" to 18" - bikes for the youngest ones with height to 150cm
BMX Expert / 20" - bikes for beginners good for first introduction to BMX
BMX Master / 20" - bikes for intermediate riders
BMX Pro / 20" - bikes for demanding beginners but also for expert riders
BMX Custom / 20" - custom build bikes

BMX Benjamin / 12", 14", 16", 18"TT / Designed for all beginner riders as an introduction to BMX. It is a scaled down copy of the classic 20" BMX bikes, allowing riders to learn some of the very basic moves 'n' tricks in a way it is supposed to be done, unlike the other common bikes for children. Specialised brands put a lot of work into this type of bikes lately, so you can be sure they are the best they can be.


BMX Expert
// Expert bikes, even though their name might not suggest that, are
ideal for beginners
and are a great way how to
learn first BMX tricks
. They are best suited for riders with 150cm or more and come in many different sizes, so every beginner can pick one suitable for them. Prices are around 500 euro mark. Materials and parts used correspond with the price and will meet the requirements of beginner riders. For those with weight more than 65kg we recommend looking for upper class bikes as they use more durable materials.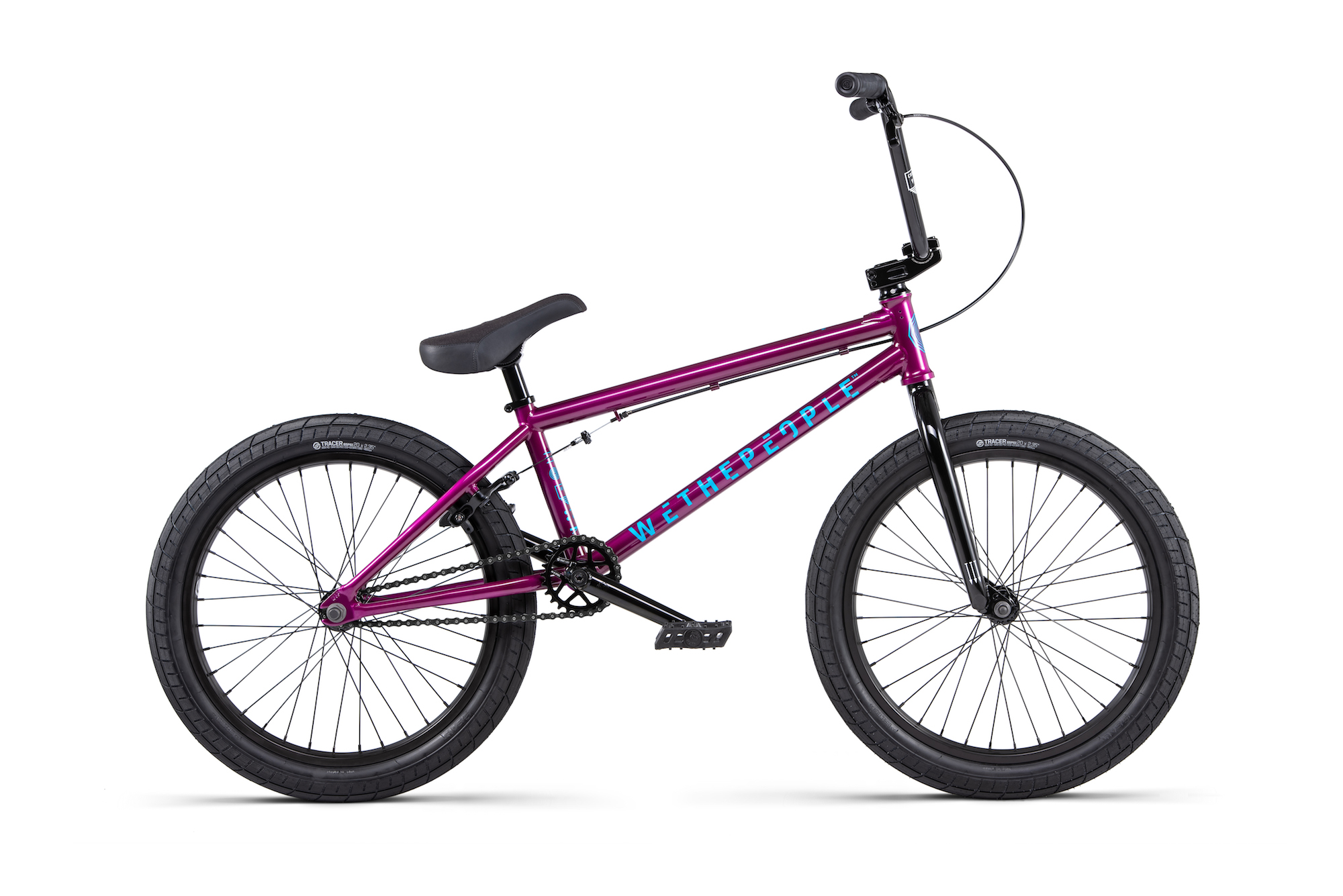 BMX Master
// category meant
for semi-intermediate riders
, who have higher requirements on their bike or need more durable bike due to their bigger sized body. These bikes are fitted with higher class parts and are suited for rider around
60-70kg weight
. Prices are also higher then expert bikes. Material used for frame, fork and handlebar is often 1
00% CrMo 4130 steel
, which is far more durable. Wheels are in most cases build with sealed bearings with longer life expectancy. Its also good to notice other details that change from expert like more durable rims, chains, cranks or wider tyres.These bikes are more often seen with more specialised items like hub guards, free coasters or different wheel geometry.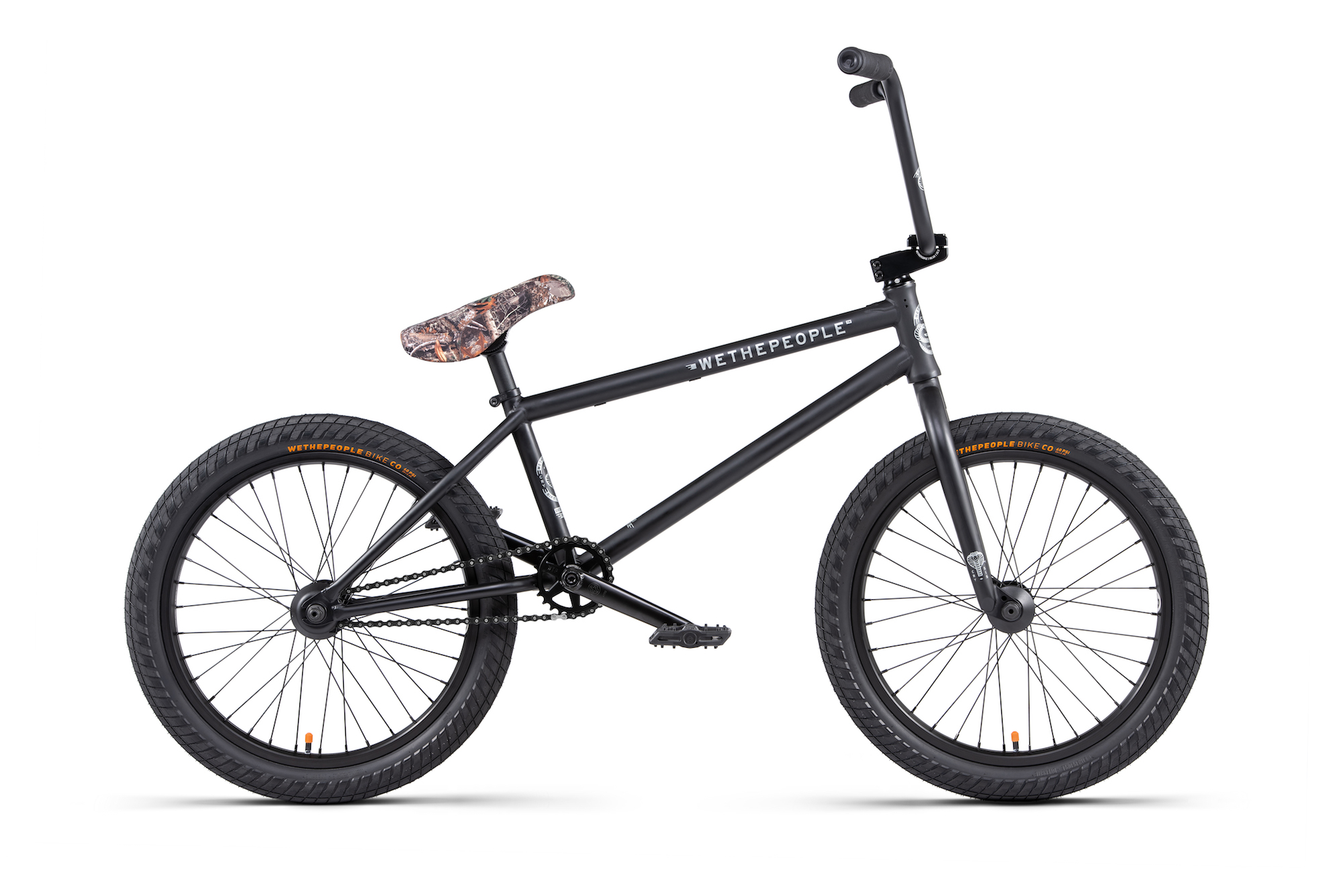 BMX Pro // category aimed at experienced riders and very demanding beginners. These bikes are made from quality materials and are suited for riding on the highest level. Frame, fork and bars are very often made from butted and heat-treated CrMo tubes while Bottom bracket, headset and hubs use quality sealed bearings. Pro category bikes also offer big amount of aftermarket parts which you could find on pro riders bike. What you get here isn't any worse than custom build bike while its accessible and quality option in a box.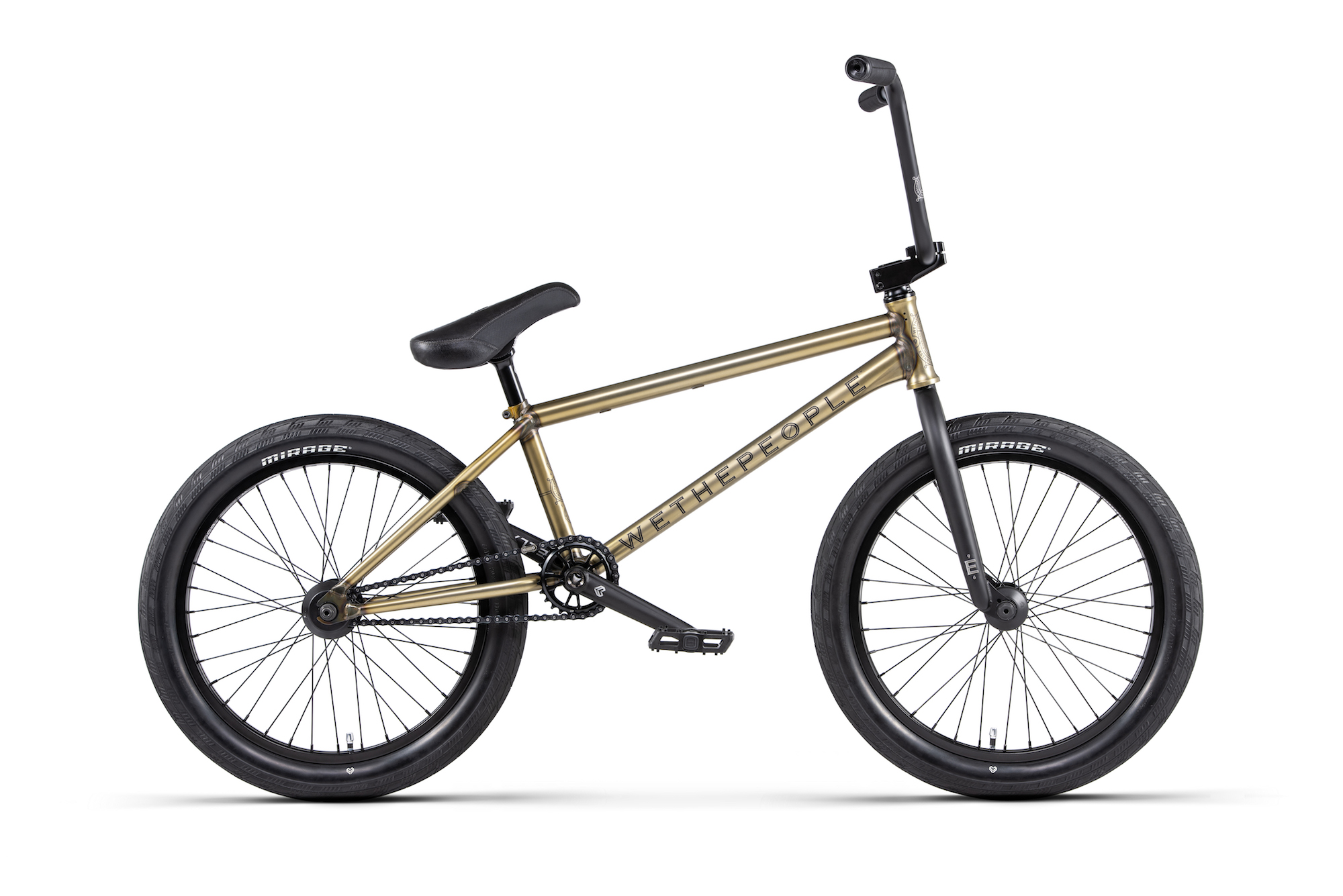 BMX Custom // As the name suggests, these are custom build bikes which usually reflect the needs and style of the specific rider. In our e-shop you can find thousands of parts, which you can use to build bike exactly how you want it. That gives you the option not only to choose colour of specific parts, but also customise geometry and other aspect so it suits you the best. The process of choosing parts and building the bike requires experience and knowledge of available parts, so its more suited for advanced riders who know what they want from their bike. For beginners we recommend discussing it with someone more experienced. The whole process is made easier by our own customiser which takes you through the whole process and also gives you an idea how the colours will look like. If you like the idea of custom bike,then head to our CUSTOMISER and check out what options there are!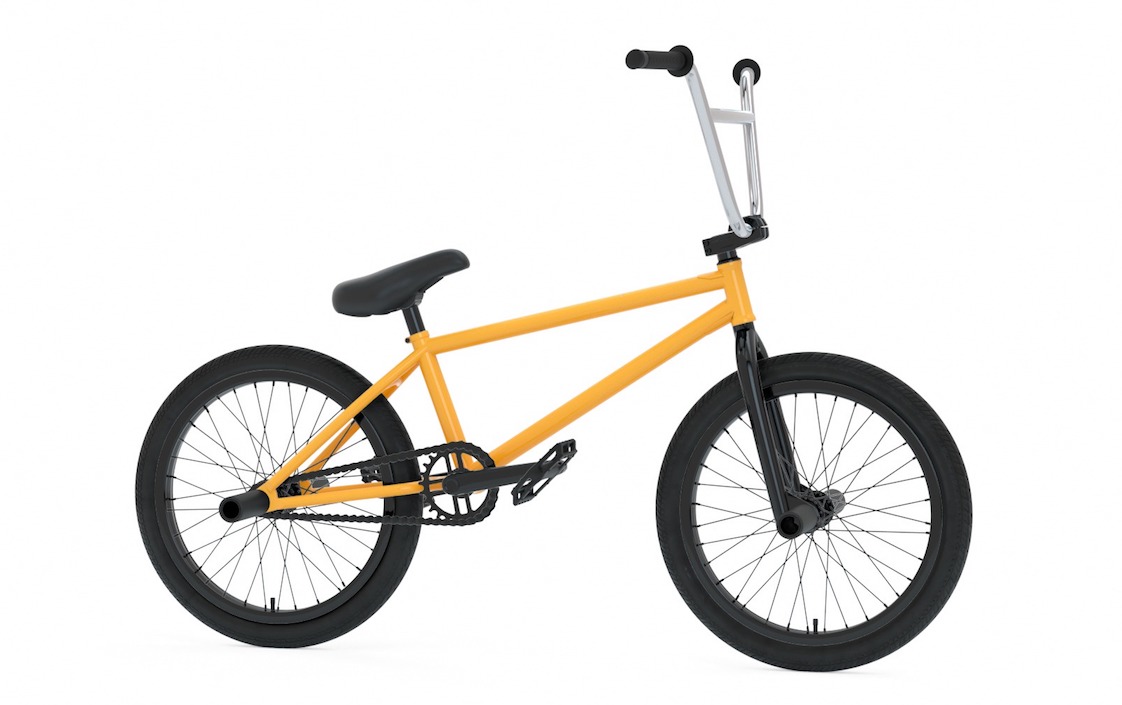 BIKE SPECIFICATIONS AND DISCIPLINES
BMX is divided into several disciplines and the number of specialised riders is rising. Each of those has its specifics which includes bikes used. Brands of course react to these trends and come out with complete bikes meant for the specific disciplines. Total beginners shouldn't worry about this much, but if you know what you enjoy or if you are considering purchase of higher class bikes, this is topic for you. As it was mentioned above, bikes receive minor upgrades every year which react to recent trends. In bike names of some brands you can notice words like "Park", "FC" or "LHD" and others. These have specific meaning and reason.
Firstly, we will talk about specific disciplines which will help greatly with making clear what those words mean.


BMX disciplines can be easily divided into Park, Street and Dirt. It`s important to mention that all bikes can be used across all the disciplines, but certain details in specification make then better or worse at said disciplines.
If bike has "Park" in its name, it means that its parts and geometry are suitable for that specific riding style. In most cases it means that the bike has detangler, which allows the rider to do tailwhips without limit. Frame is usually lower which makes certain tricks easier.
Street bikes are quite different. The thing is, street doesn't always have to mean riding on a literal street, you can ride "street style" in a park for example. Which often means more technical riding and use of pegs for tricks on rails etc. Pegs can be used all BMX bikes, but some are more suited for that, these have "hub guards" which is what it sounds like. Hubs with option for hub guard use are becoming more standard for higher class bikes. More advanced street riders prefer to use no brakes on their bikes, these frames are called "brakeless". Street bikes usually have more nimble geometry and other features like sprocket guards, pegs or freecoaster hub.
That brings us to the next topic, which are bikes with "FC" word in name. "FC" stands for freecoaster hub, which is specially designed hub for freestyle bmx use which allows going backwards without pedalling. This hub behaves quite differently from others, so we don`t really recommend it for beginners. It's mainly used in street riding or occasionally in parks. Dirt riders won't have any use for this.
Dirt, which is sometimes called trail, is discipline where riders use jumps made from dirt and the requirements on bikes are different here. In comparison to street, where nimble geometry is the goal, here riders prefer more stable bikes which means longer geometry. Riders usually use different sprockets so they can reach faster speed easily. Brake is a must have. Probably last specific thing are more rigid tyres for higher grip on dirt surface.

Of course, there are riders who enjoy all the disciplines above, so there are bikes which are build for all the riding styles. Beginner bikes are often meant as universal, so the rider can decide what they like the most.

Don't forget about the LHD or RHD (left hand drive / right hand drive), these words sometimes make appearance in bike or hub names. It's important especially for riders who plan to use pegs. Because of pegs, there is the need to move the chain to the side where it less interferes with tricks. This usually means that the chain will be on the side where rider doesn't use pegs or use them less than the other side. Each rider has different stance when standing on a bike, some with left leg forward, some with right. Having left leg forward usually means that the rider prefers grinds on the left side and vice versa. Of course there are exceptions. If there is no mention about this, it means the bike has chain on the right side.
OUR SELECTION OF FREESTYLE BMX BIKES
TBB-BIKE HOUSE

We aren't only an online shop, our TBB-BIKE BMX House is here for You! We are situated in Brno and the exact address with open times can be found down on the site. We have all things for BMX in one place. Everything you see on our e-shop is physically here and can be bought. Of course there is the option of making an online order and then picking it up here. If you have specific bike in mind, this is the best way how to approach being it, as we can build it for you. Otherwise its always possible to pick it up in a box and then assemble it yourself.




TOOLS AND SAFETY GEAR

Buying a bike is not the only thing you should consider while getting into BMX, as its always important to think about safety. In our e-shop we have plenty of safety gear, helmet and gloves are a must, especially for beginner, and you won't go wrong with other protectors as well. BMX apparel is also a thing that is more and more popular and some basic tools are great lifesaver when something breaks in the middle of session. Or when you need to do some basic maintenance.

HELMETS
GLOVES
PADS AND PROTECTION
CLOTHING
TOOLS
DON`T HESITATE TO CONTACT US
THROUGH ONE OF OUR CONTACT OPTIONS.
WE WILL BE HAPPY TO HELP!



Facebook

|
I

nstagram

|

info@tbb-bike.cz
Feel free to let us know via our email about any ideas on how to improve/correct this section.

Created by TBB Crew.