BMX TRAVEL BAG
Its quite simple yet important tool which every rider should at least consider. Those who travel around a lot using buses or trains surely know the pains and problems it brings with it when you have your bike with you. Trains usually have limited storage spots for bikes and some of them don't even offer this option, which limits your selection of destinations. On top of that, in time of summer holidays when most people go around its mandatory to reserve spots in trains for your bike in advance. (This is specifically true for our country, it could be different elsewhere). These things are often enough to put you off traveling, which results in missing out on lot of good spots, parks and so on, which is a pity.

One of our former team riders faced this issue as well, so we have decided to support his idea and the result is quite impressive. Together we have produced this BMX Travel bag, which we believe will make exploration of new spots and parks easier for you.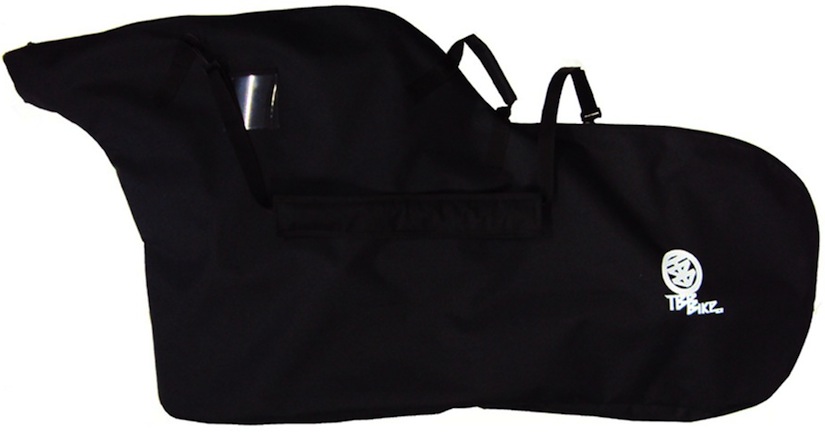 BMX TRAVEL BAG (20"TT - 21.5"TT)
There are many options when choosing travel bag for your bike, however not all of them are created equal. Important factor is mobility, no one wants to tow around heavy bag with wheels. Some other options force you to remove rear wheel or stem and fork, which makes storing your bike annoying and creates unnecessary problems with brake and chain adjustments. However, when using our bag, the only thing you need to do is to remove the front wheel and pedals, and when your bike is ready to ride, you can just roll the bag and clip it onto your backpack, thanks to that you can enjoy your session with free hands and nearly without any added weight.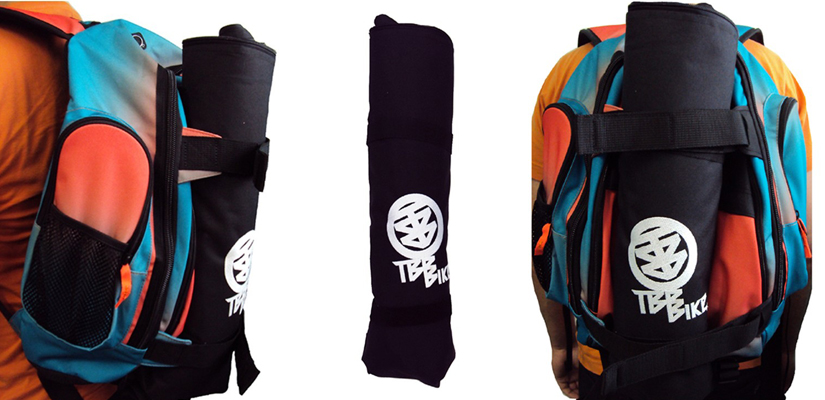 TRAVELING WITH YOUR BIKE SHOULD BE FUN, OR AT LEAST NOT AN ANNOYANCE
It took quite some time to figure out all the details and make something we are really happy with. After a year of testing we can say we are happy with the final product and we really enjoy its simplicity.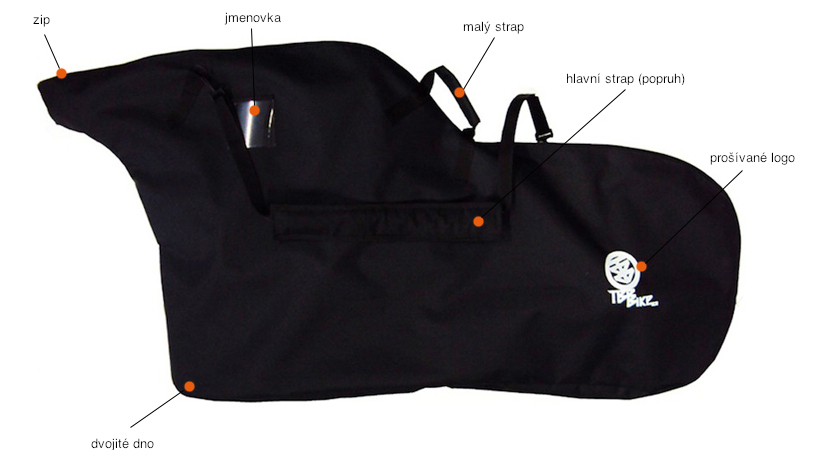 Apologies for the czech text here, we are working on finding the original picture and adding correnc text.

SPECIFICATIONS:
Our travel bag is made out of several important parts, and all of them have specific important purpose.
Double bottom: One of the main parts is the double bottom, with added feam in the front part. Foam absorbs impacts from fork dropouts when you are moving the bag around to prevent damage on the bag.
Reinforcement in the axle area: Stitched logo placed directly over axle of the rear wheel helps to reinforce the area and prevent damage.
Main strap: The main strap is attached from the left and then the right side, which results in easy access to the bag when you detach the strap on one side. Placement of the connection point is placed to balance the bike as much as possible when you carry it around. Oh, and its also padded for your comfort.
Small strap: Last of the easily visible details is the small handle situated on the top part, nothing too fancy here, its there just to make manipulation with the bag easier.
Triple inside pocket: Designed to store your pedals, pegs, tools or anything else you need with you. Pockets are equipped with velcro so your parts won't go anytwhere.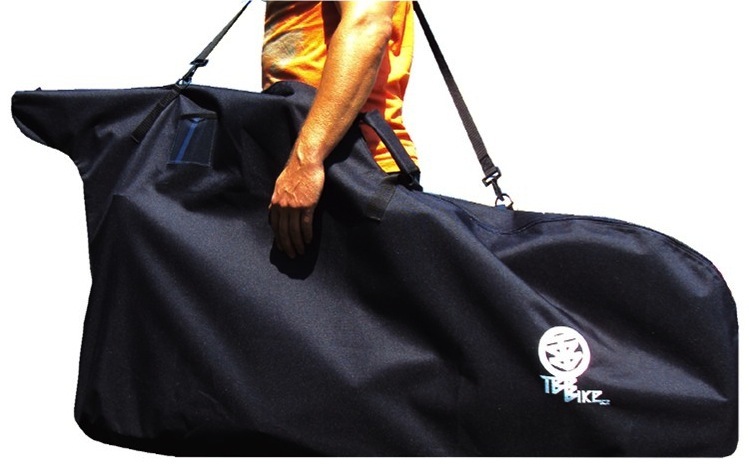 BMX TRAVEL BAG - Main strap is padded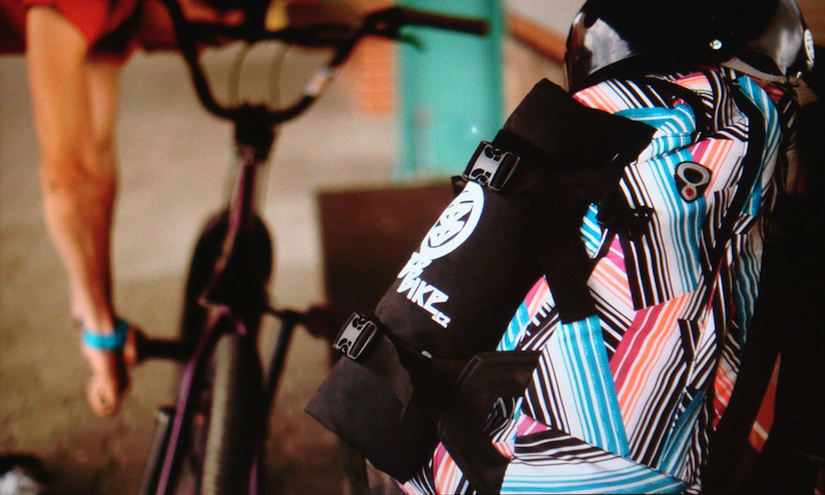 Fotogalery