Merry christmas everyone! We are throwing a little instagram giveaway with unique chance to win Flybikes fork and stem set. Obviously y`all already know this thing called #STILLTRICKCHALLENGE..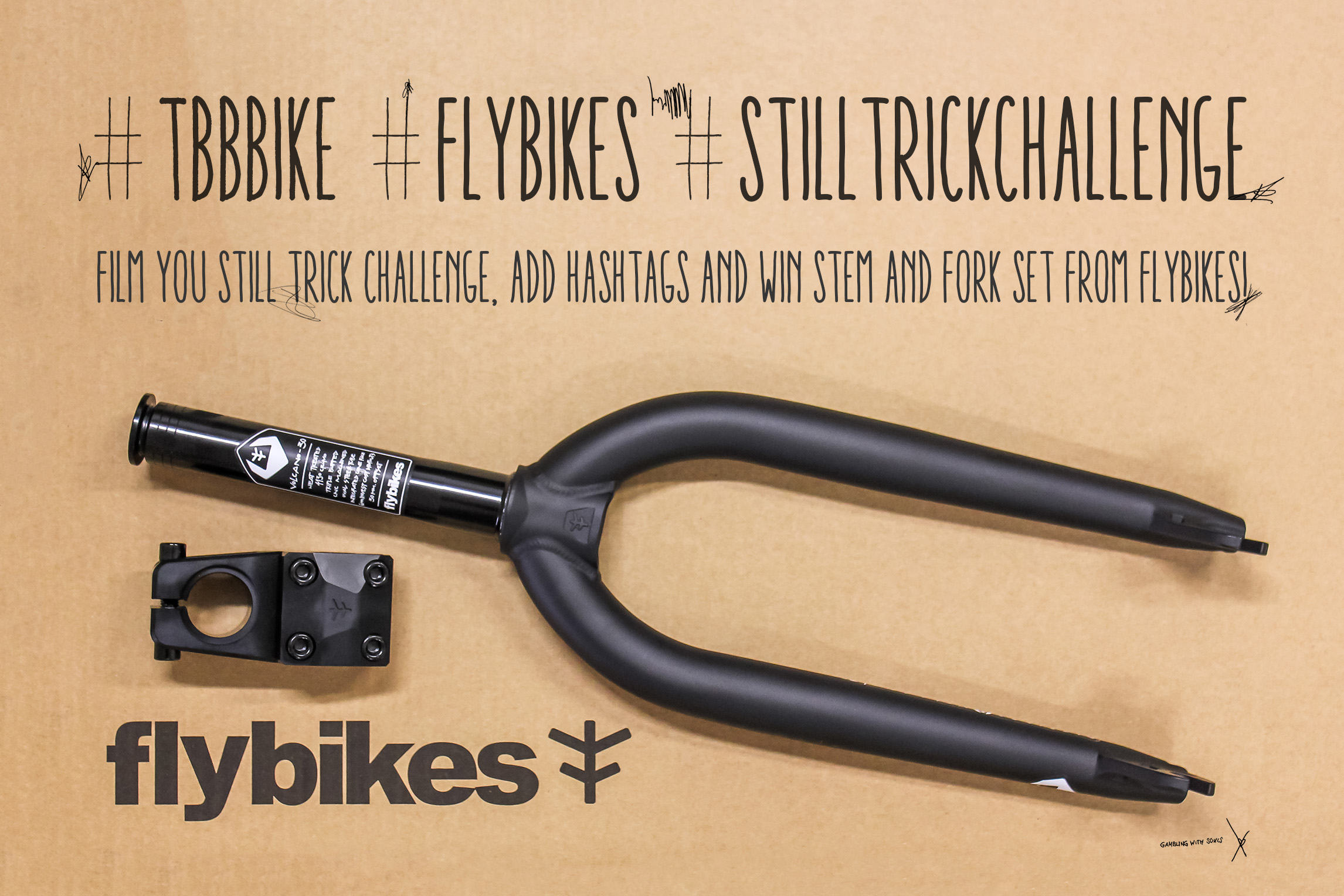 What`s the prize and when`s the deadline?

Same as every year we are closed over the whole christmas holidays until 8th of January and that`s exactly the period for submitting your videos. Let`s get creative and try to film as unique trick/combo as possible in order to win Flybikes Volcano stem and Volcano fork both using the latest technologies. We believe that the actual price of this combo is worth of a couple of hashtags. So who`s gonna be the one that`ll get this nice post x-mass present? Looking forward to see your inputs.

24.12.2017 - 7.1. 2018

#TBBBIKE | #FLYBIKES | #STILLTRICKCHALLENGE




Larry Edgar may have surprised you. Now what you gonna do about it?
PS: The are no rules, pure freestyle thing, can`t wait to see your clips. Merry christmas friends.
Back