My part of this story began last winter in Malaga, Spain. I met Ruben fewtimes in his bowl, but I had no idea about his suspension bmx. Actually, first person who showed me picture of this bike, was my friend Honza Faistaver. He was riding enduro bike at one spot behind the city. Ruben has this spot close from his house. He is riding there very often and there I tried his suspension bmx for first time. To be honest, when i saw that for first time, I tought: What the hell?! Even, when I saw that personaly, this ringed in my head.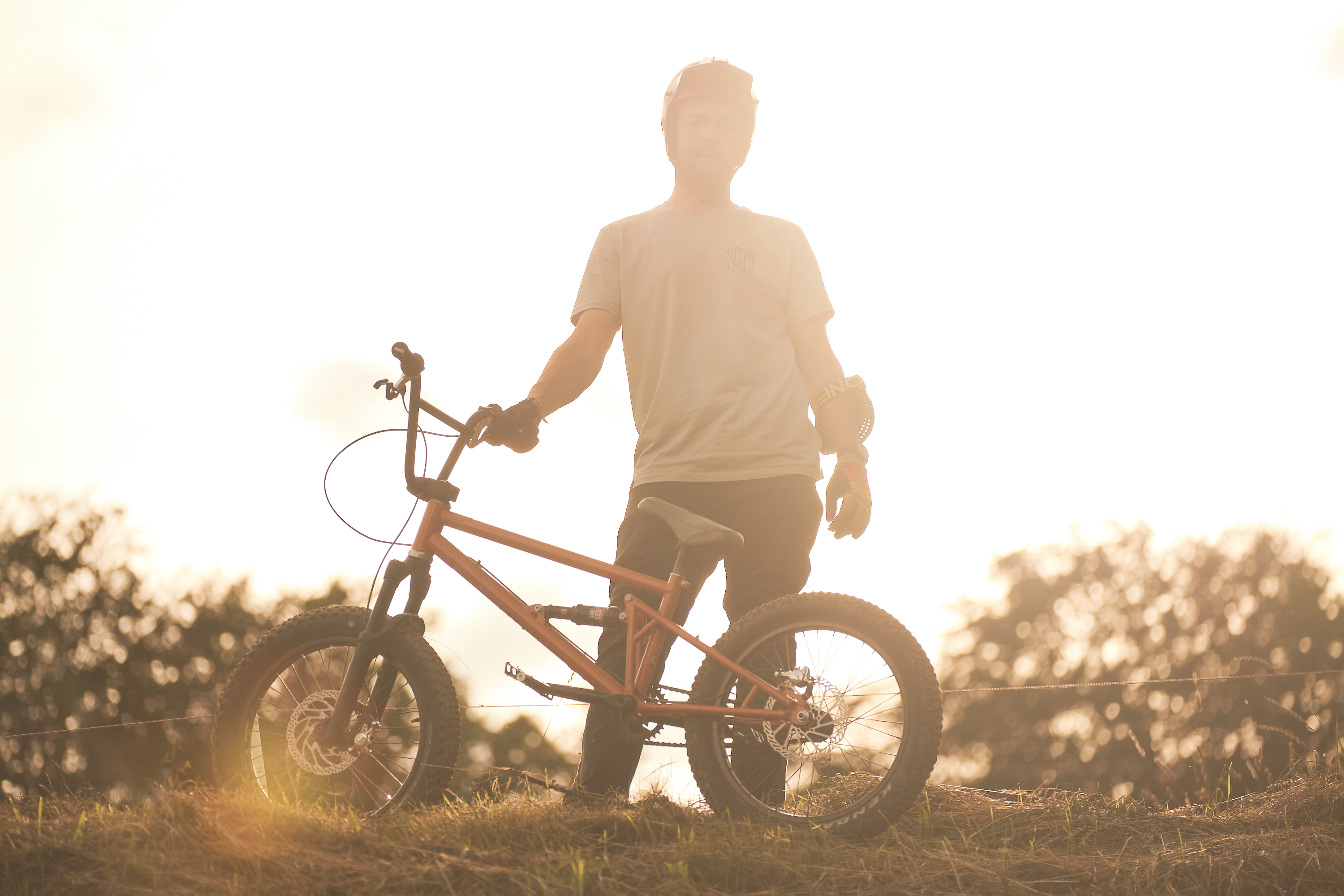 However, when he offered trying of this vehicle to me, I was in. I wanted to know, how it feels, what it does. First ride I was careful, following my friend. Okay, I was careful untill half of trail. Then I got to know, what's going on here. Super fun and very, very similar to regular bmx in handeling, but with suspension and disc brakes from mountainbike. Best features from BMX and MTB together in one small, hell of fun bike!!!

When I cameback to Czech Republic, end of winter, I had no idea, I will build this machine too. I got back to normal life in here, mainly digging trails, riding bowls time to time. After some time, I saw my MTB friends shreding in bikeparks or riding big jumps, I missed riding with them. I didn't want to buy MTB again. It was coincidence that last episode of FingersCrossed came out these days. Okay, I need that :-D !!!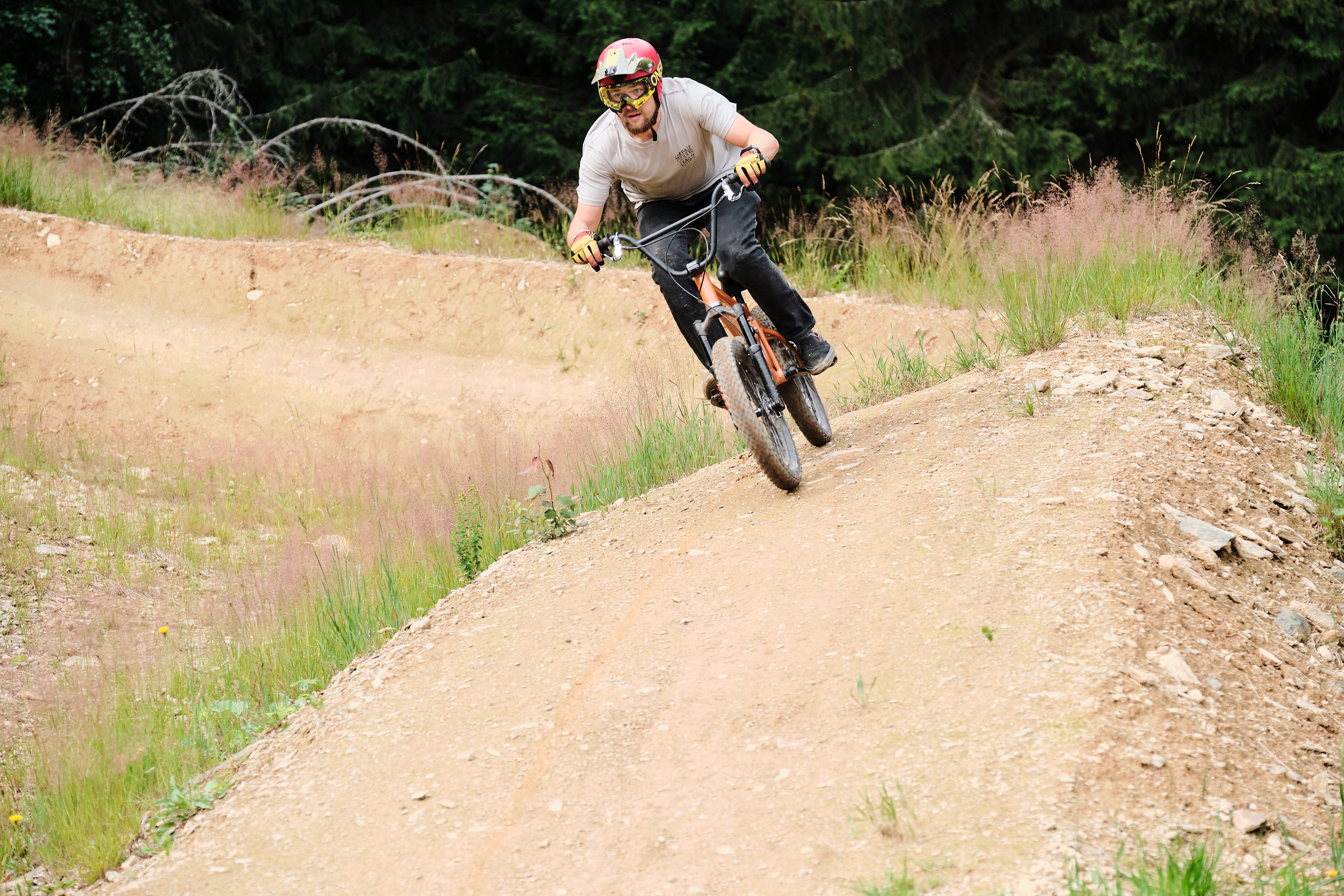 I texted Ruben, how is it going on, I got some advices about forks, little bit about frame and I started drawing. I rode his bike, so I know what I want to change or make diferent. Little problem was, he didn't have any drawings or precise measures of his frame. Everything by eye, put shock here, make it little bit longer here and that's it. I took that like sample. I searched for mtb geometry, comparing with bmx, wondering, drawing and re-drawing again and again. Meanwhile, I started searching for someone, who will build that machine for me. Firstly, I wanted to make similar like Ruben. Old frames and weld it by myself at home. Then I thought, when I will do it, do it properly. Through some friends, I got to Peter from Jeseník. Big thanks to this guy, for his willingness and patience. Result is even better, than I expected. Bikeparks? For sure! Flowtrail? Great too! Jumps? Dirtjumps or smaller trails? Pump suspension a bit and no problem at all!!! And you don't care about surface you are riding on. Smoothest trails or bumpy bikepark at the end of season. Fun everywhere and, especially, with lightness and deftness of kids bike!!!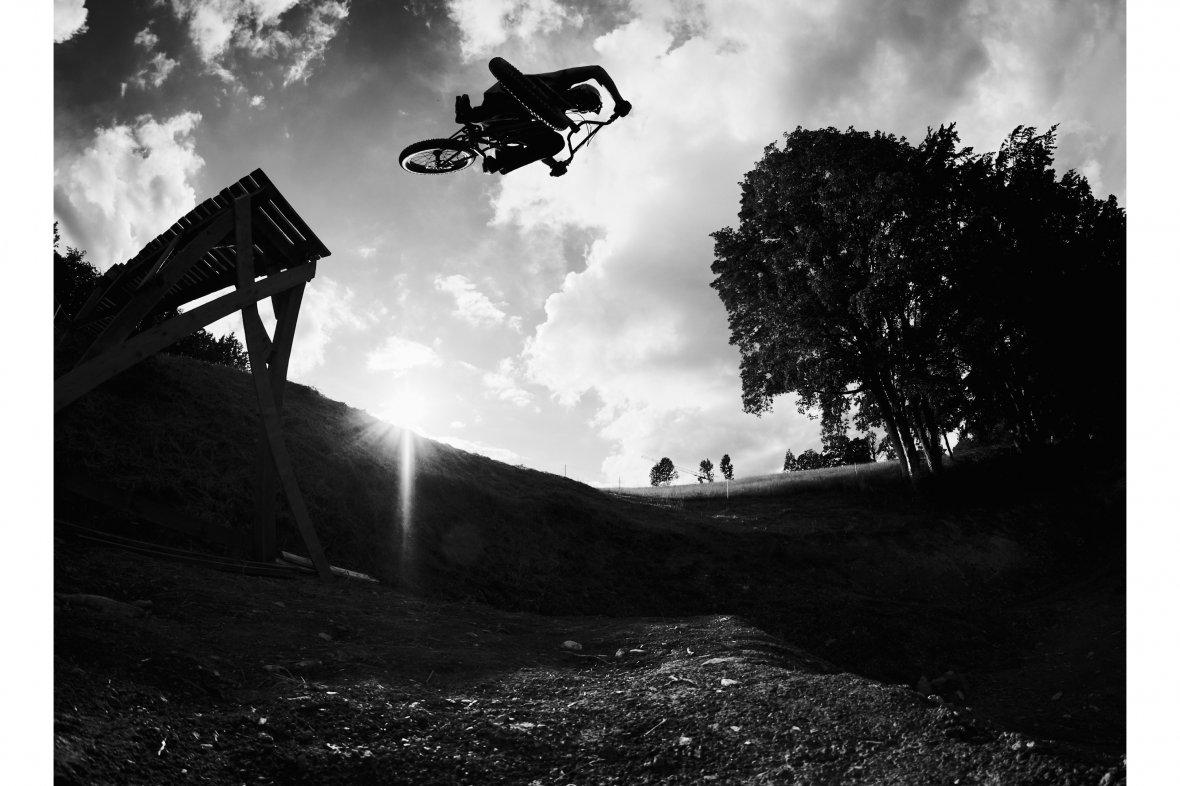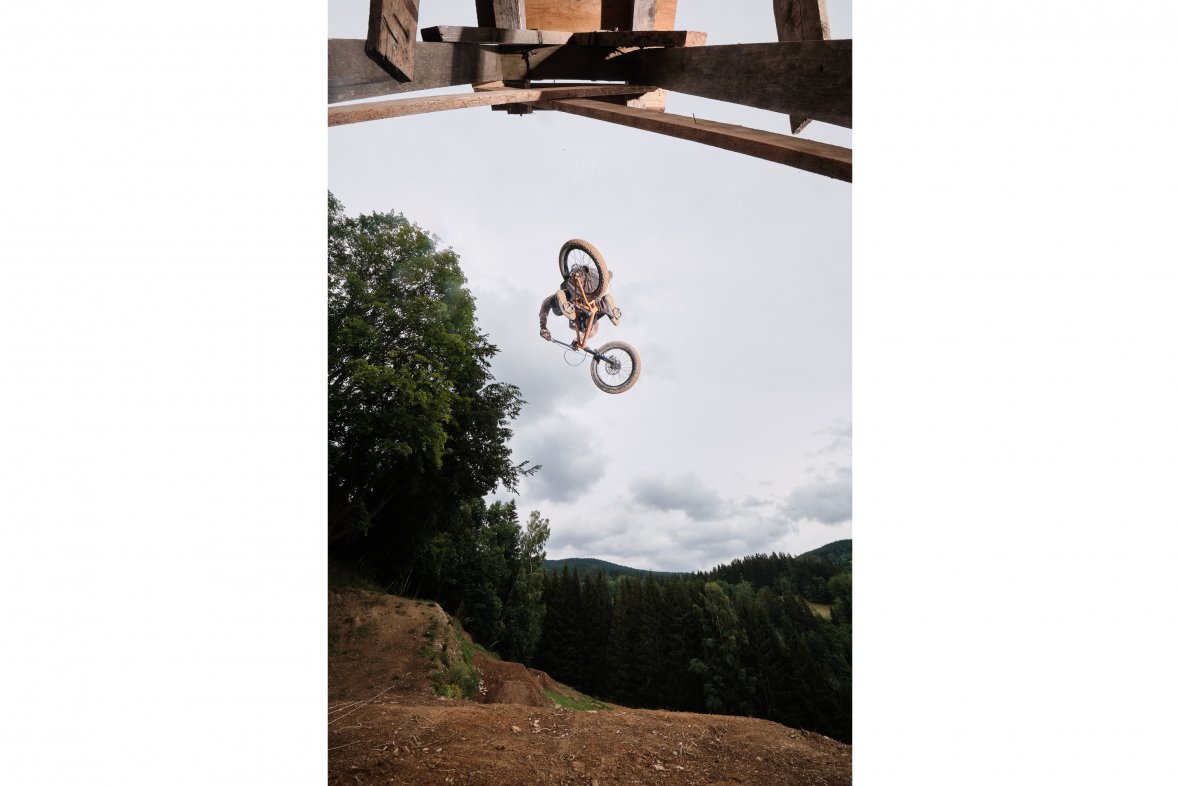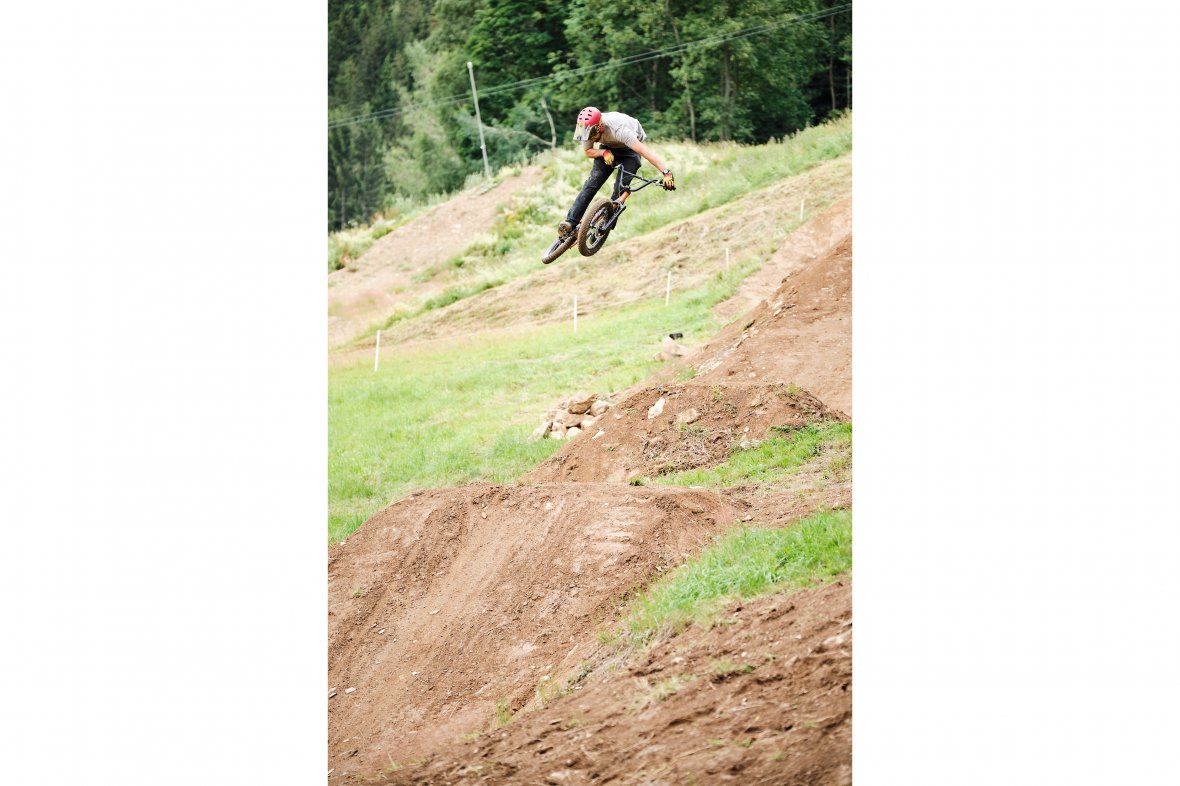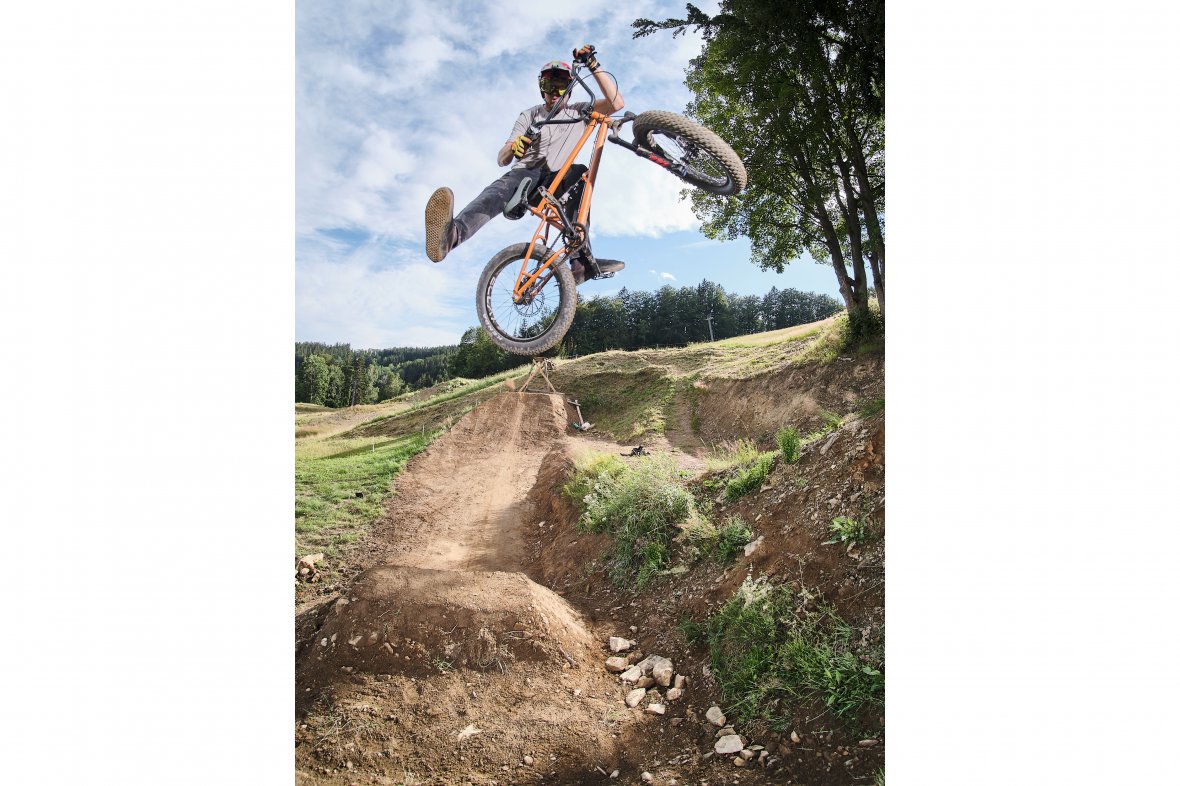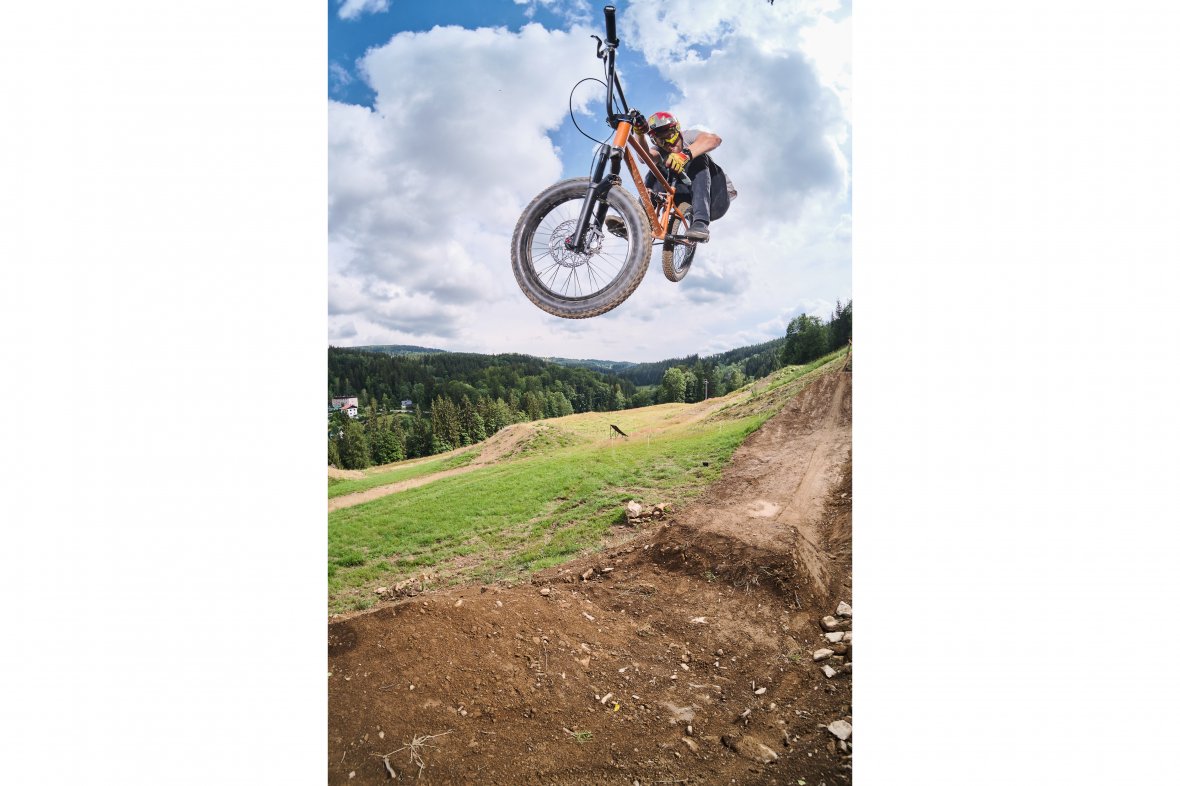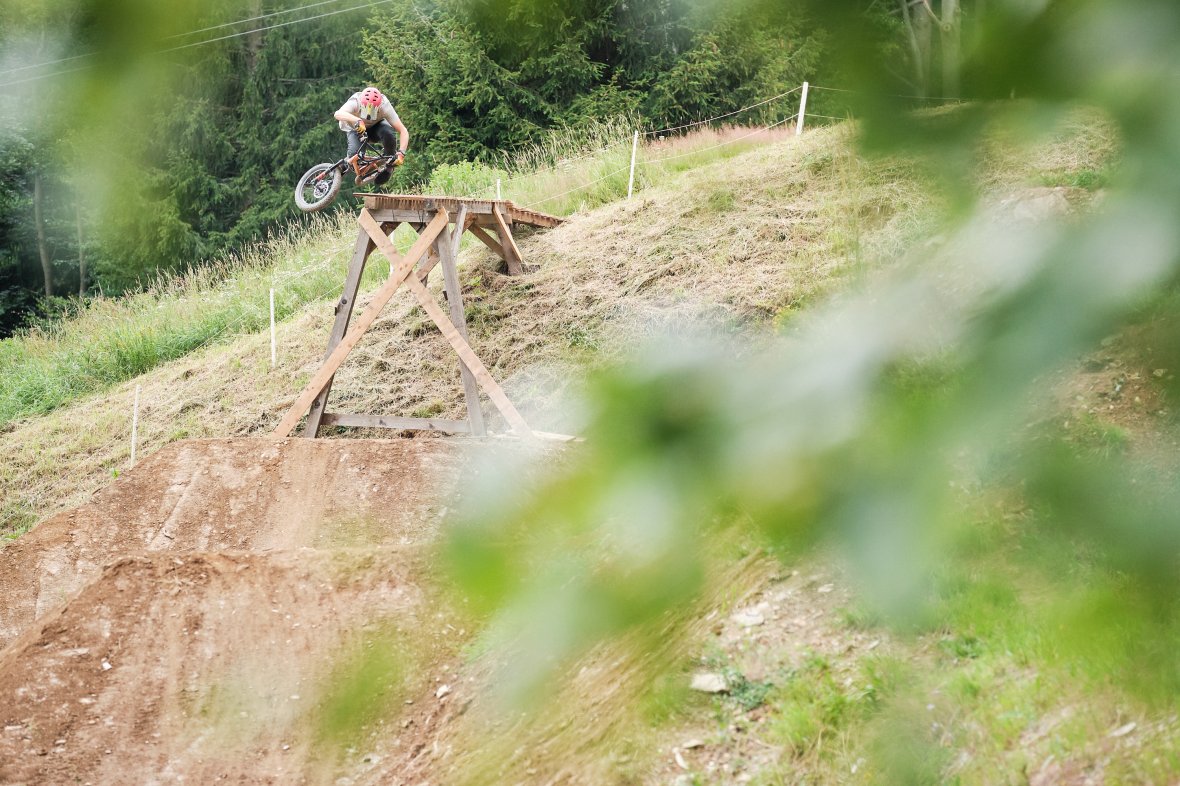 Thanks for supporting of this project:
TBB-BIKE.CZ (IG: @tbbbike) Thanks Alex!
Ruben, for letting me take part of his project
Petr Zámečník (IG: @askiburg) for patience and welding my frame
Milan Tykal (IG: @emetphoto) for best photos
Bikepark Kopřivná (IG: @bikeparkkoprivna) for first test rides