The first idea to make, I believe for many of us "unforgettable" birthday event, was born shortly after the waters calmed after the last XCUP Forever. Last spring I toyed with the idea of Fox hunt, but the logistics that would be required to do that put me off in the end. During the last year Fall, a second Foodfest took place in Pohořelice, which me and my family couldn't miss. There, the idea to connect both these events popped up in my head. Communication with Army dirt park crew followed shortly after and few words later... it was decided, we are doing it. Only problem was that the date of the Foodfest wasn't clear to to the last moment. This caused that our event overlapped with few other BMX events in the calendar, which I'm unhappy about to this very moment, but unfortunately moving the date was impossible. Sorry !!!
Back To The Roots - yes. Everything clicked just right. As a small boy, I spent my holidays in Pohořelice visiting grandma, there I got my first BMX bike . And this year TBB-BIKE celebrated its 25th year there. History is important and shouldn't be forgotten, it shapes the present and the future. I will always happily go back to it. There wasn't said much about history of TBB-BIKE. Im currently working on series of mini articles, but time is scarce, so for those who are interested to learn more now, DIG BMX should be publishing in the upcoming days interview connected to the VANS THE CIRCLE project, which we are part of. The boys will be happy if you give them your votes :).
The weather was predicted be on our side for long time before the event, and as Zdenál Weiter, aka boss of the Army Dirt park says, it's never raining here, so I was completely calm. Thursday night, however, disturbed my calm a bit, when I woke up to heavy rain in the night. Fortunately, Friday was different, fires were lit and fun could begin. Plan was clear, mini ramp in the evening, projection and then the god shall do his will.. and surprisingly, it happened...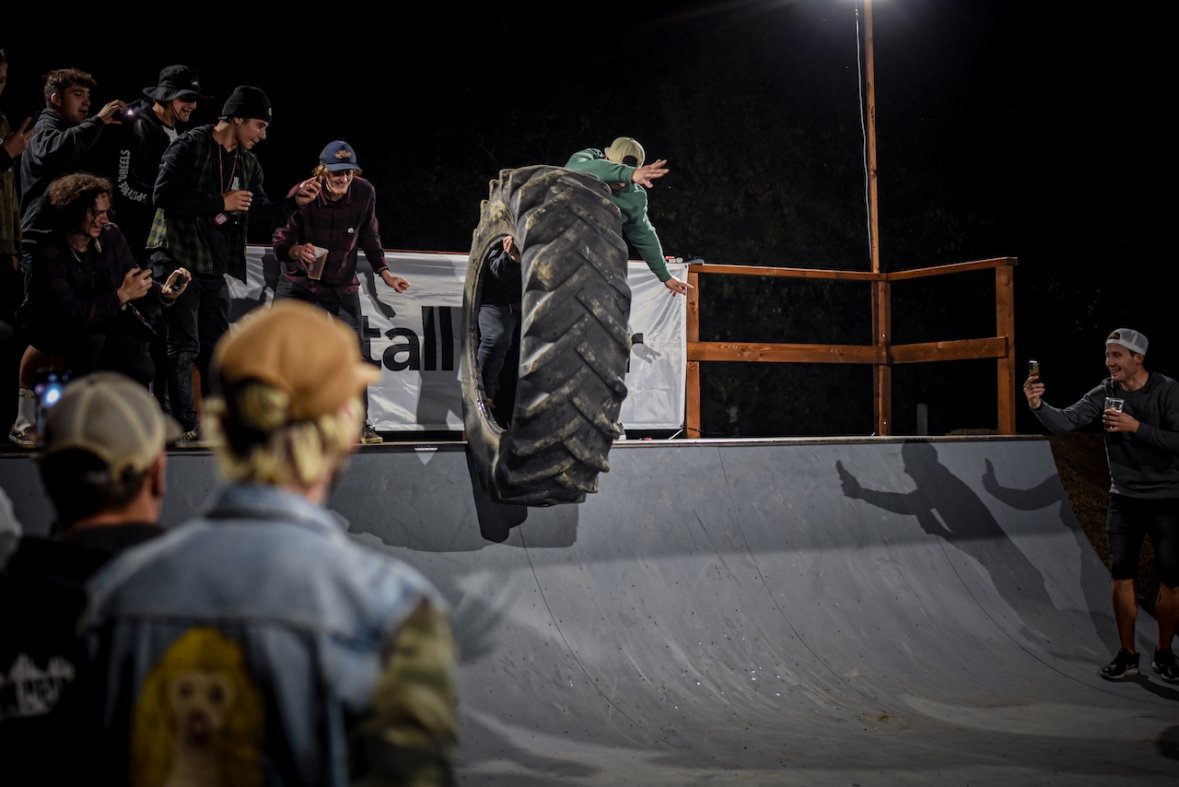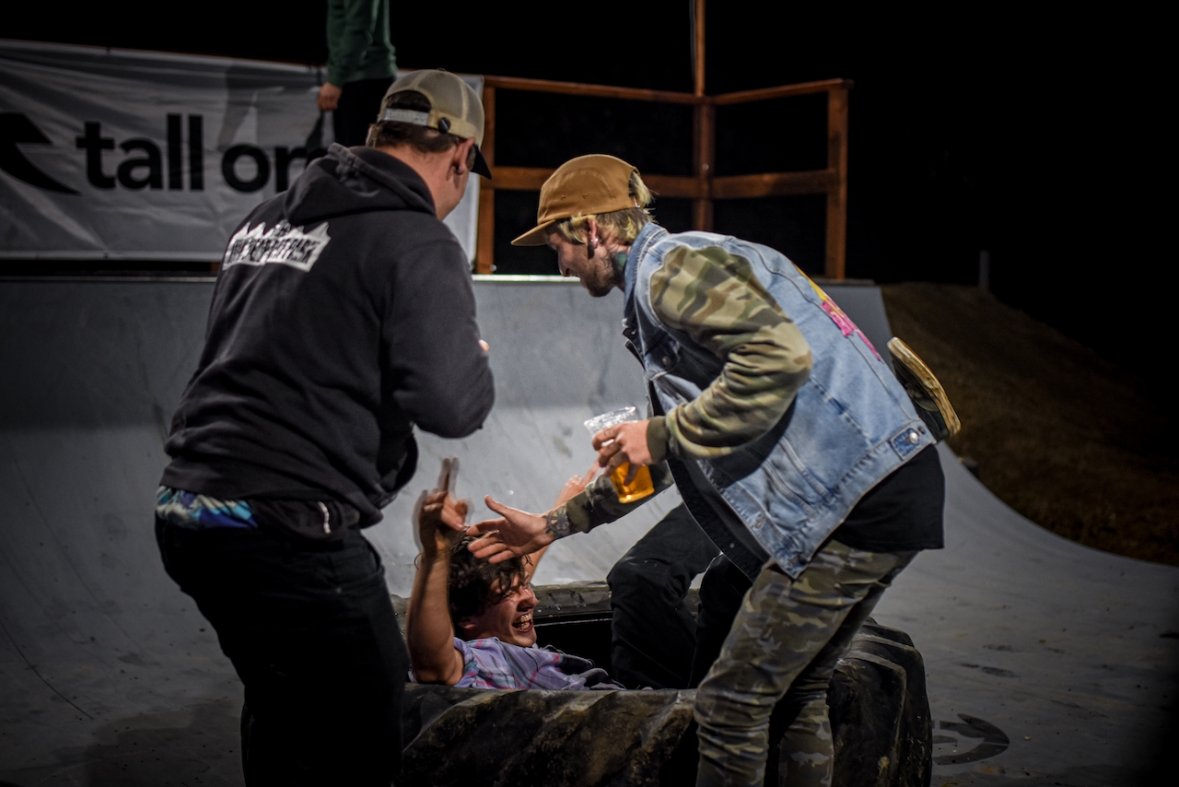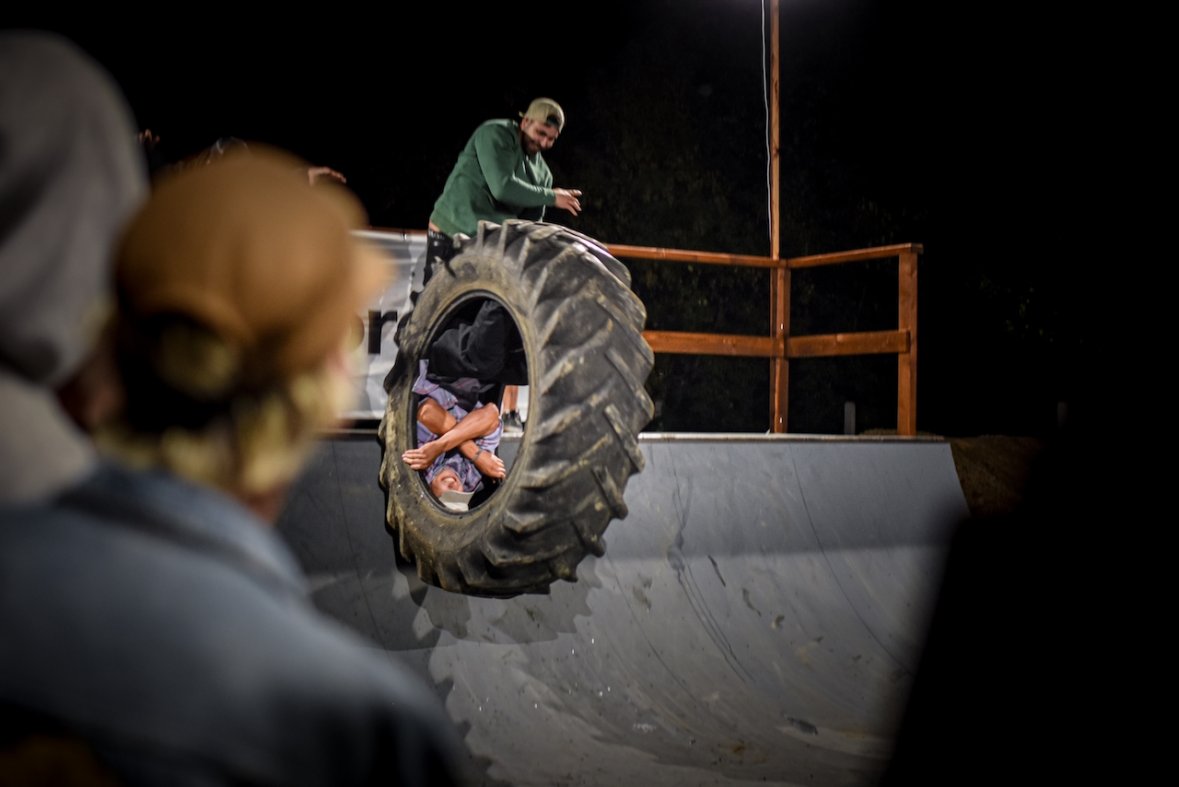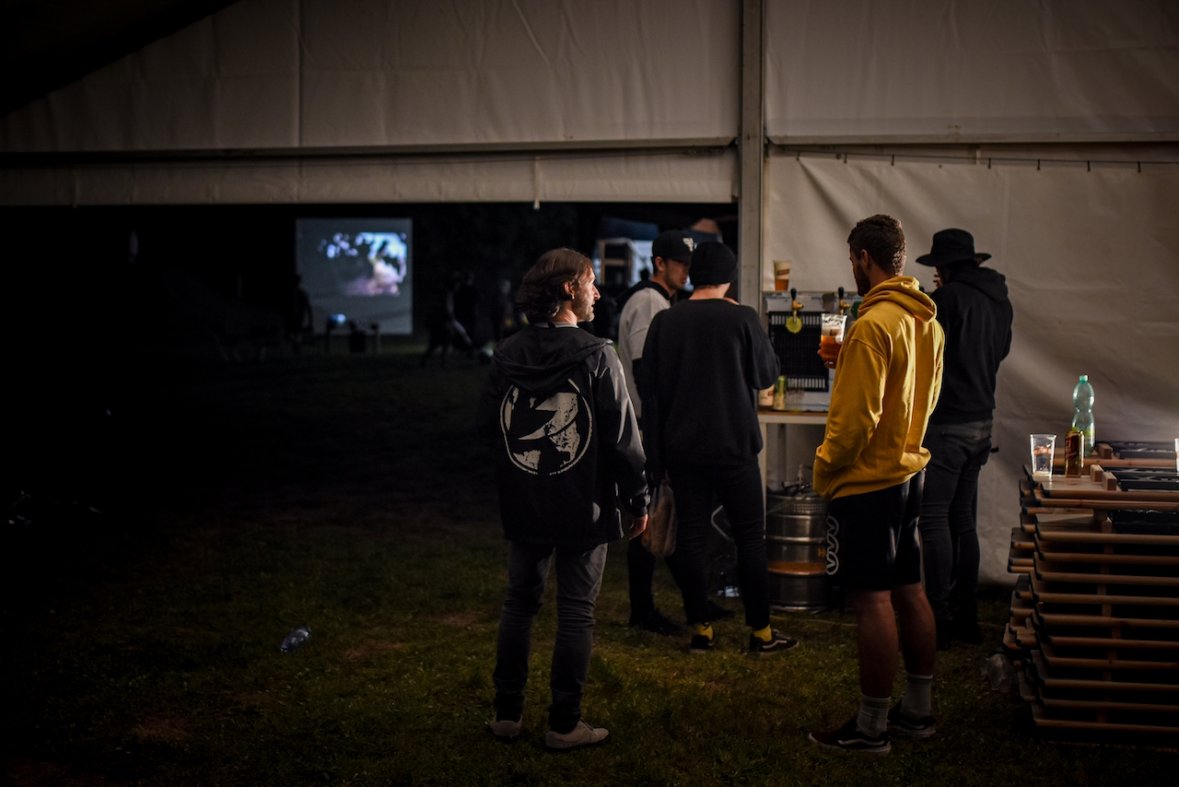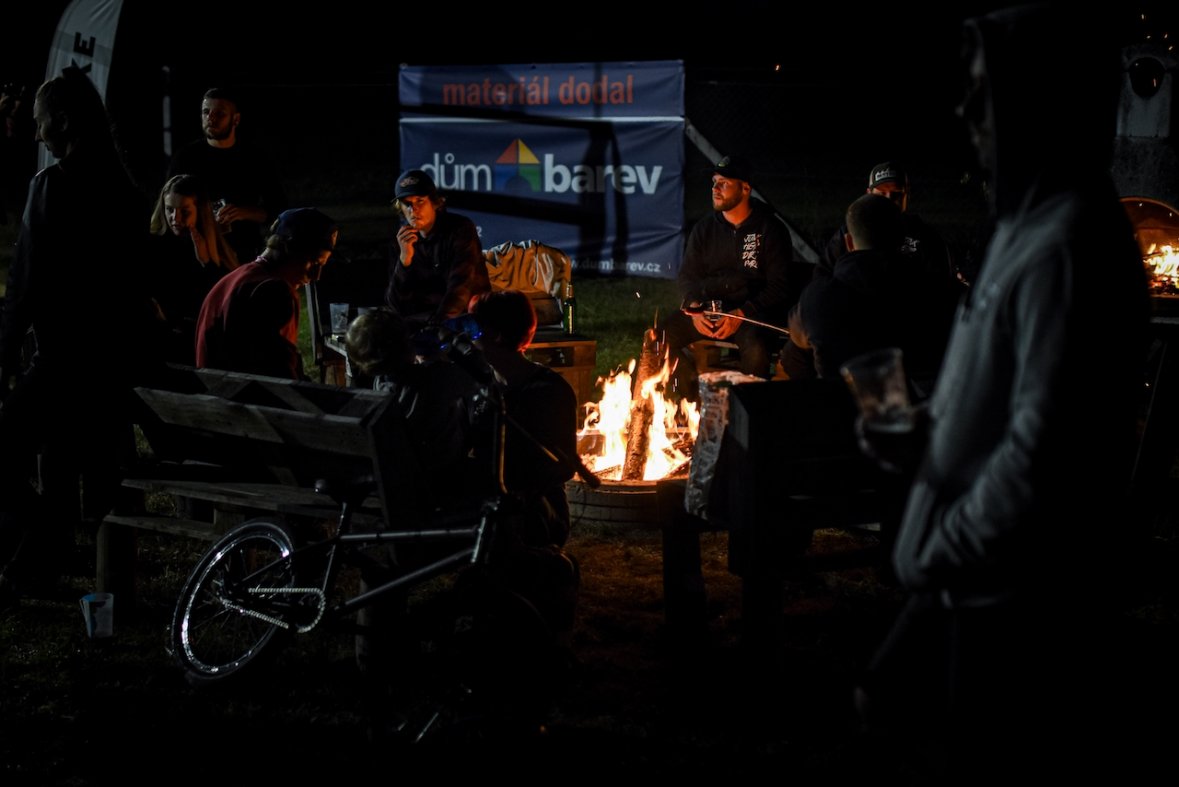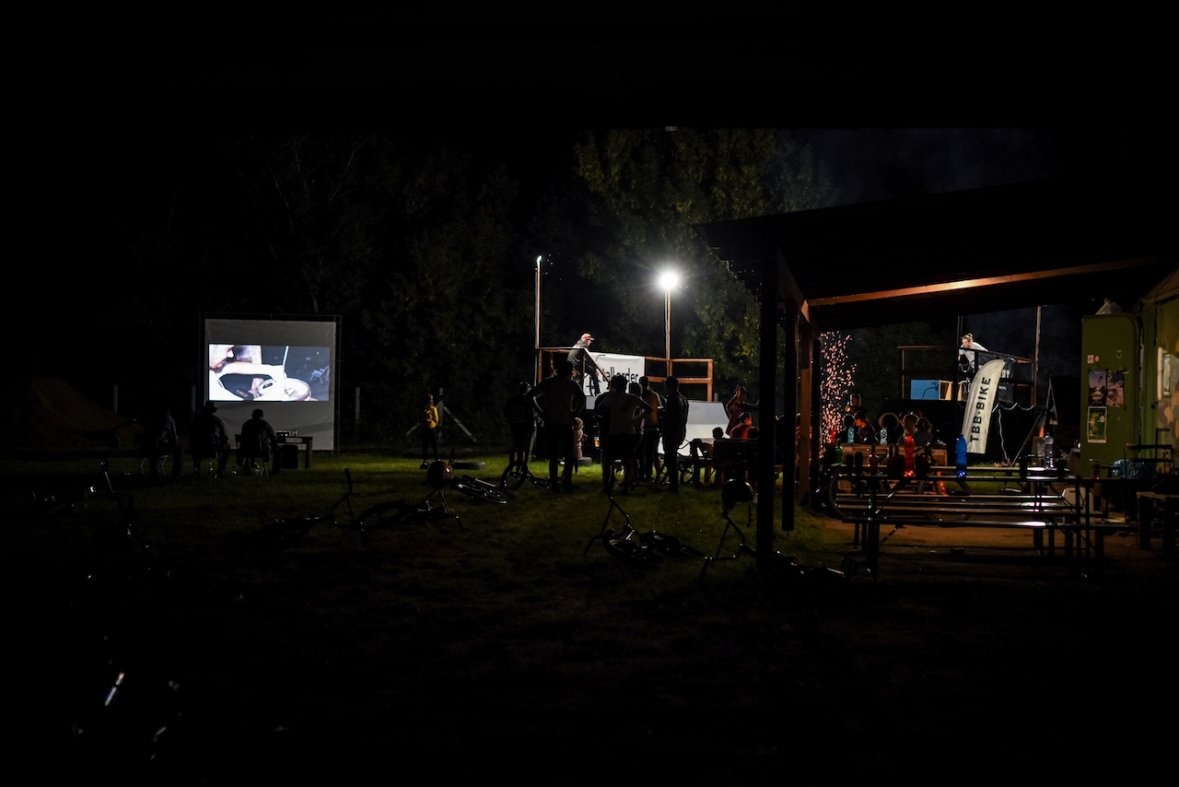 photo by: Zdenda Weiter @weiterzdenek1

The Friday night, unfortunately, repeats the night before and its raining again. Rain continues even during the morning and low willed people loose hope... However, Plan B is ready, which makes me happy. Motocross yeaaa!! What doesn't make me happy though, is how our partner, who was responsible for food and music approached the whole situation. NO MORE DUDE! Beer started flowing too late, same goes for music and that really pisses me off. I apologise to everyone, now we know! Heh, it had to go out. Even though all the obstacles, the sky cleared and fun could go on.
When I planned the event, I would never thought how many riders will come! I was personally ready for max. 40. Dirt is dirt and 40 is just fine. But when I went to check the rider list around 12am, I got drenched in sweat once again. 80 signed riders!! Few canceled their participation during the day, but still, around 70, what? The tables I prepared went straight to trash and only thanks to Sofi, who took care of all the administration, we managed to do it in the end. Thanks!
Pump Track Dual Race OFF ..thanks to the delay after the rain and number of signed riders there wasn't any other option. I really looked forward to this, but... nothing I could do. So, we have one spare trophy from this, but don't worry, we won't keep it! As I'm writing this, we are preparing plans for a mini session on the pump track for some October date, if the weather allows it. Follow Army Dirt Park Facebook page and if you can, come end the park season in style.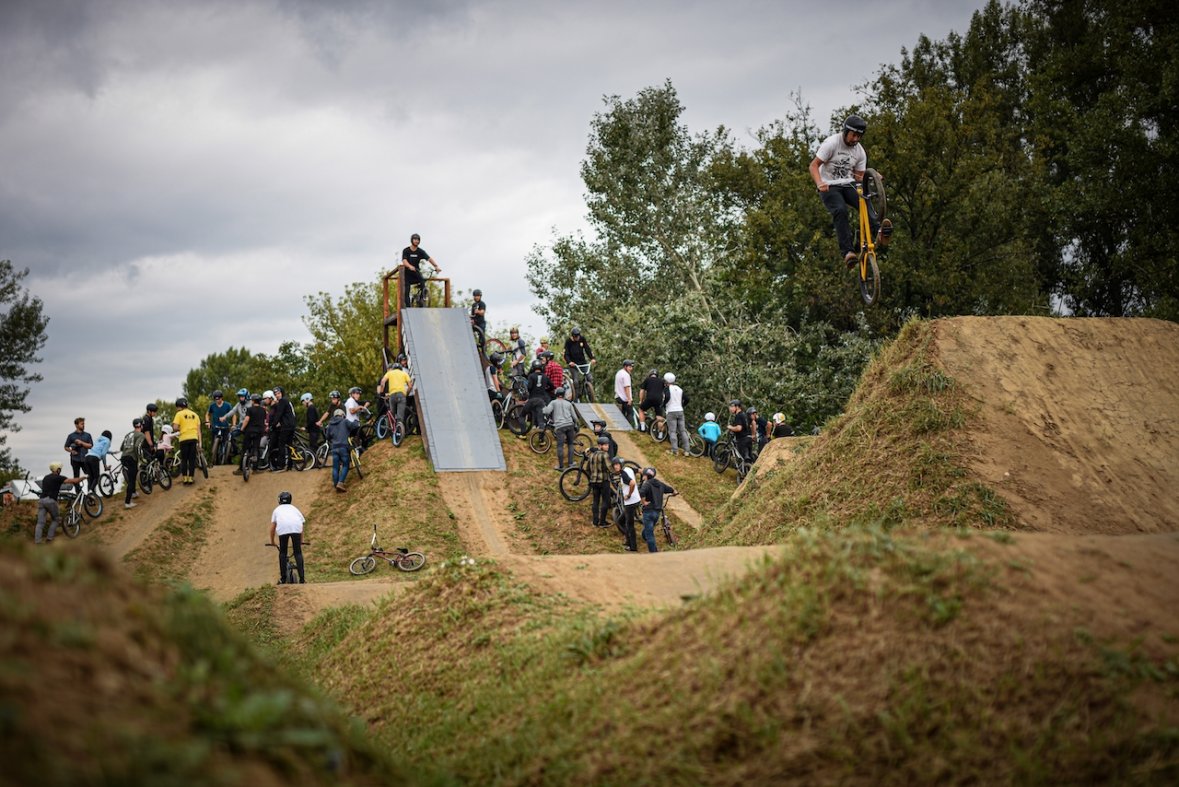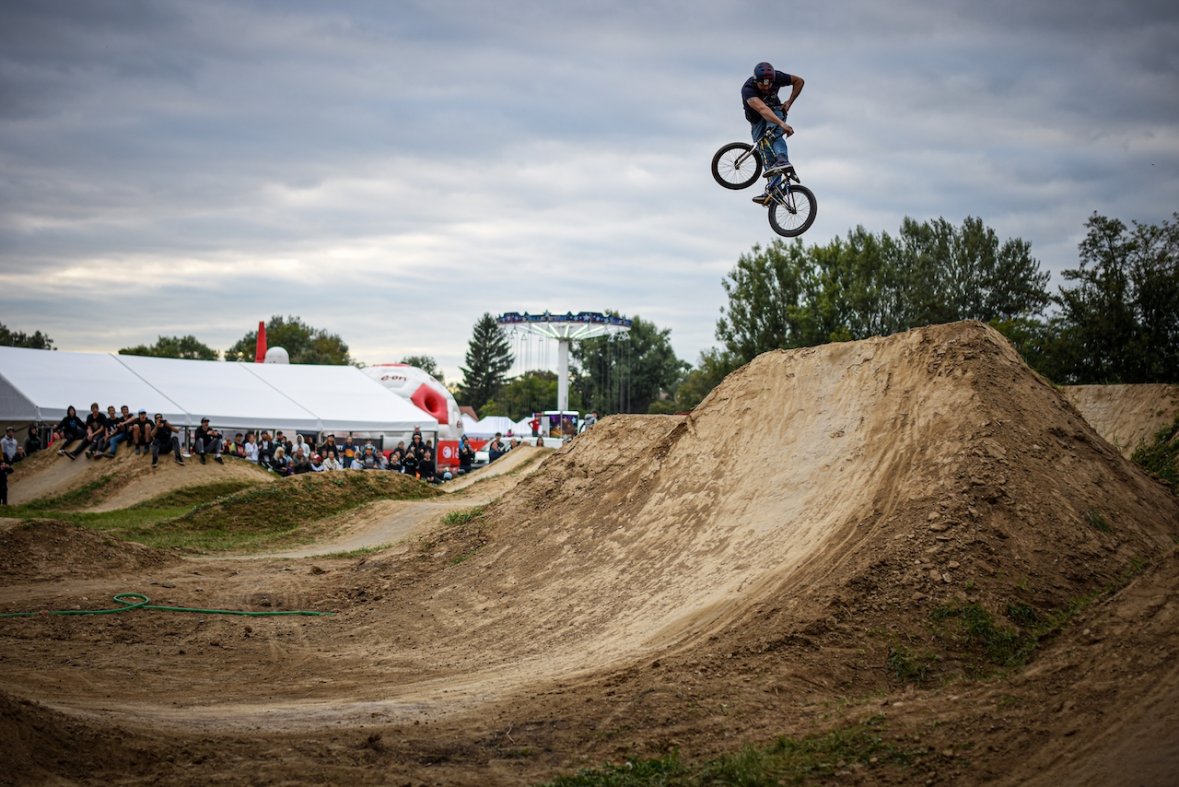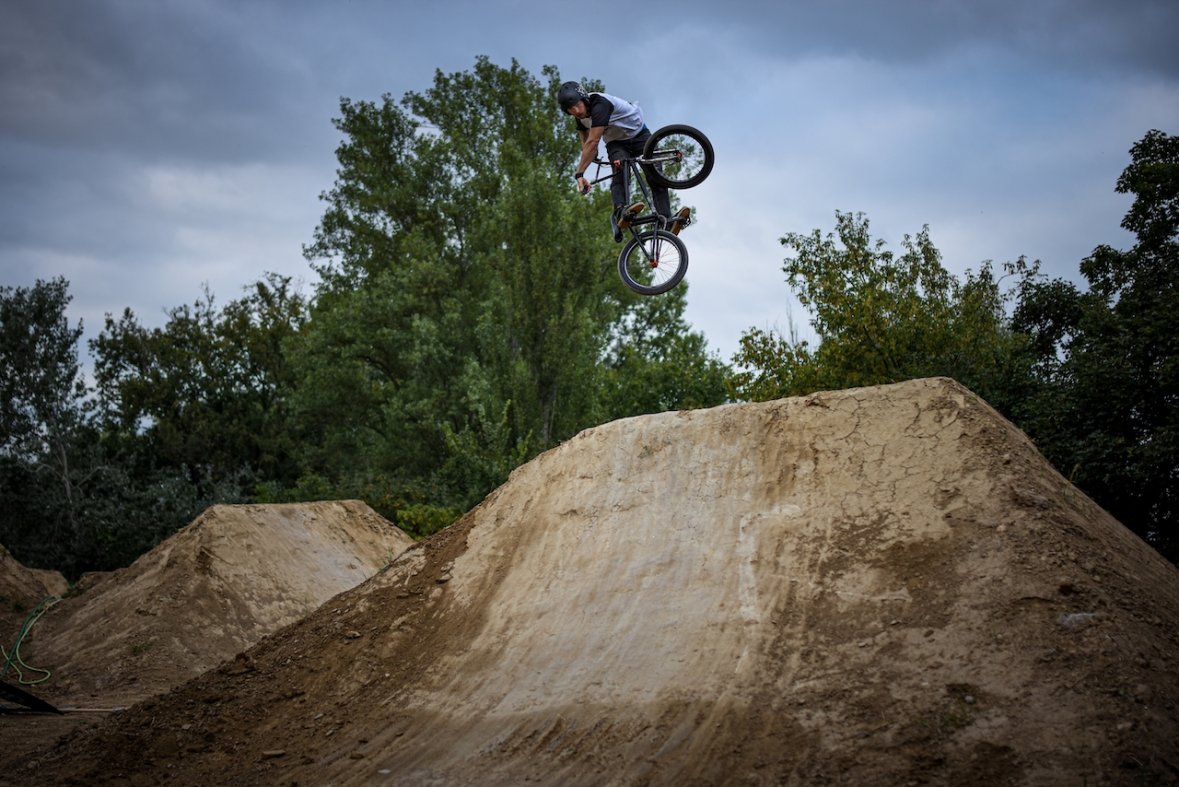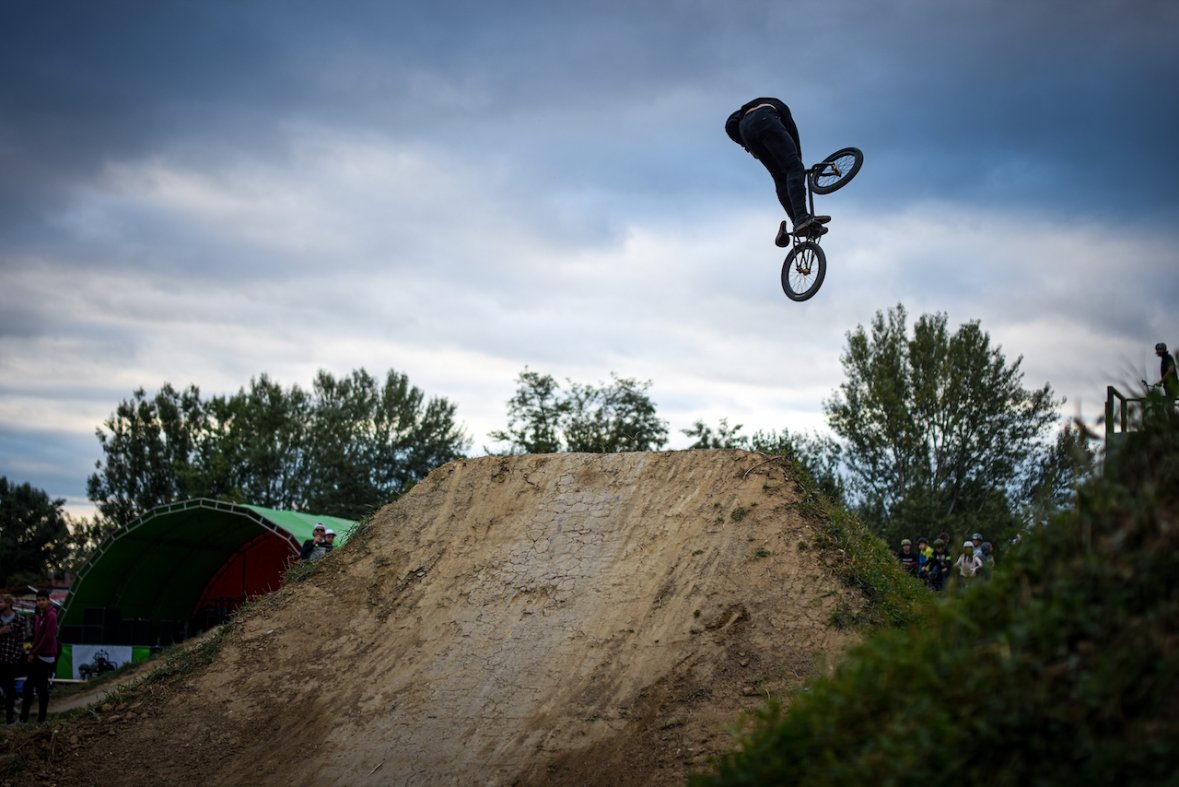 photo by: Zdenda Weiter @weiterzdenek1

Riders were divided into two categories decided by age, under 15 and over 15. Then placed into heats. From each heat two riders were chosen by jury to advance into elimination battles. In younger category competed 13 riders in the end, and in the older one 56 riders. A wide variety of people arrived from all across the country, small and big bikes alike. Milevská crew wasn't absent, which came mainly to support and celebrate, thanks boys... Volyně Crew, Pražskej Suchdol, Brněnskej Bastr, Gambáč and Tom Lízal, Litomyšl represent, Mlaďák, Ondra Šléz with big bike, Kudr with Jičínská crew, Beny, boys from Ostrava, Slovenských Šuran or Puchova, Kosák from the north and many many more... well, thanks to you all!! Of course I'm very happy that my friends, legends of Czech BMX such as Štěpán Herink or John Martínek also came.

All lanes were in use including the new big one, which had been build by Kudr and the Dirty Parks crew just before the event. Many interesting battles could have been seen, boys really gave everything into it. This system proved to be more interesting to me than classic jam. When you see what your competition does during the battle, you can react to that and pull another big trick from your pocket. Its also about the mental pressure and your overal skill. I enjoyed it. The further we were into the competition, the bigger role played nerves of each rider. Even though I had many things to attend to, I managed to see few battles and they were absolute pleasure to watch.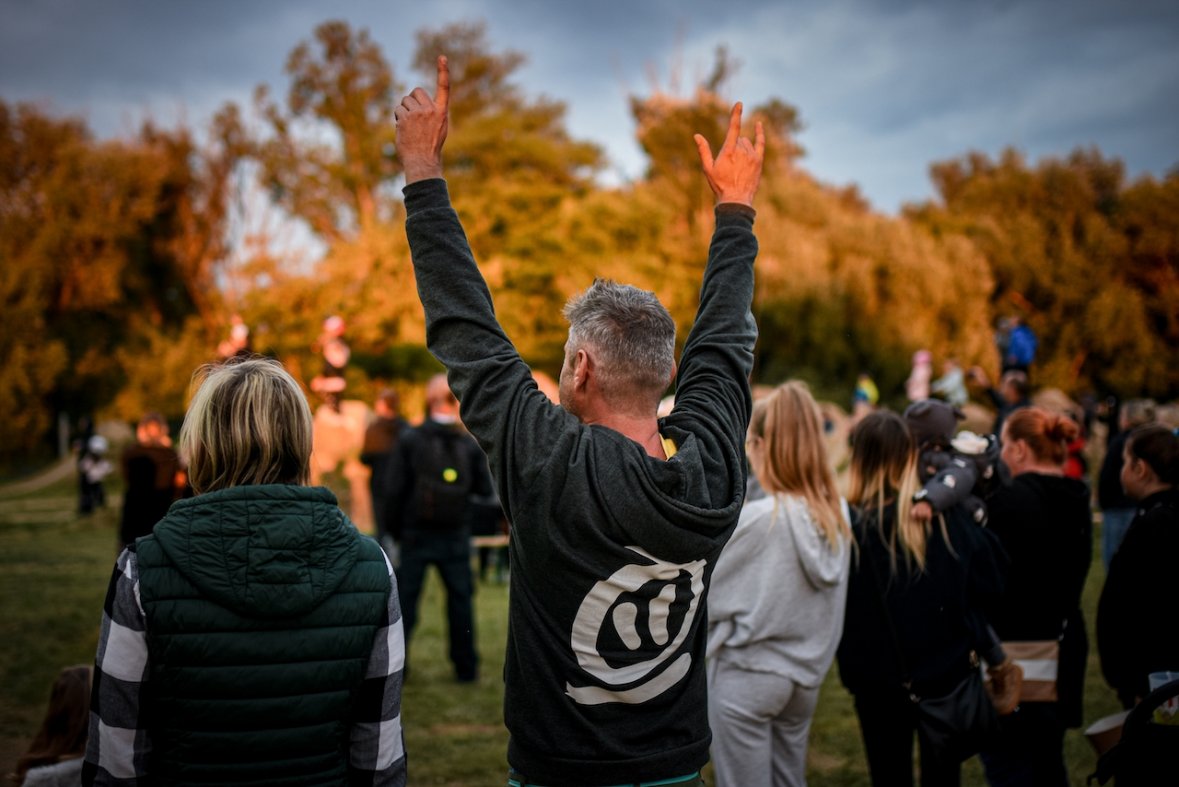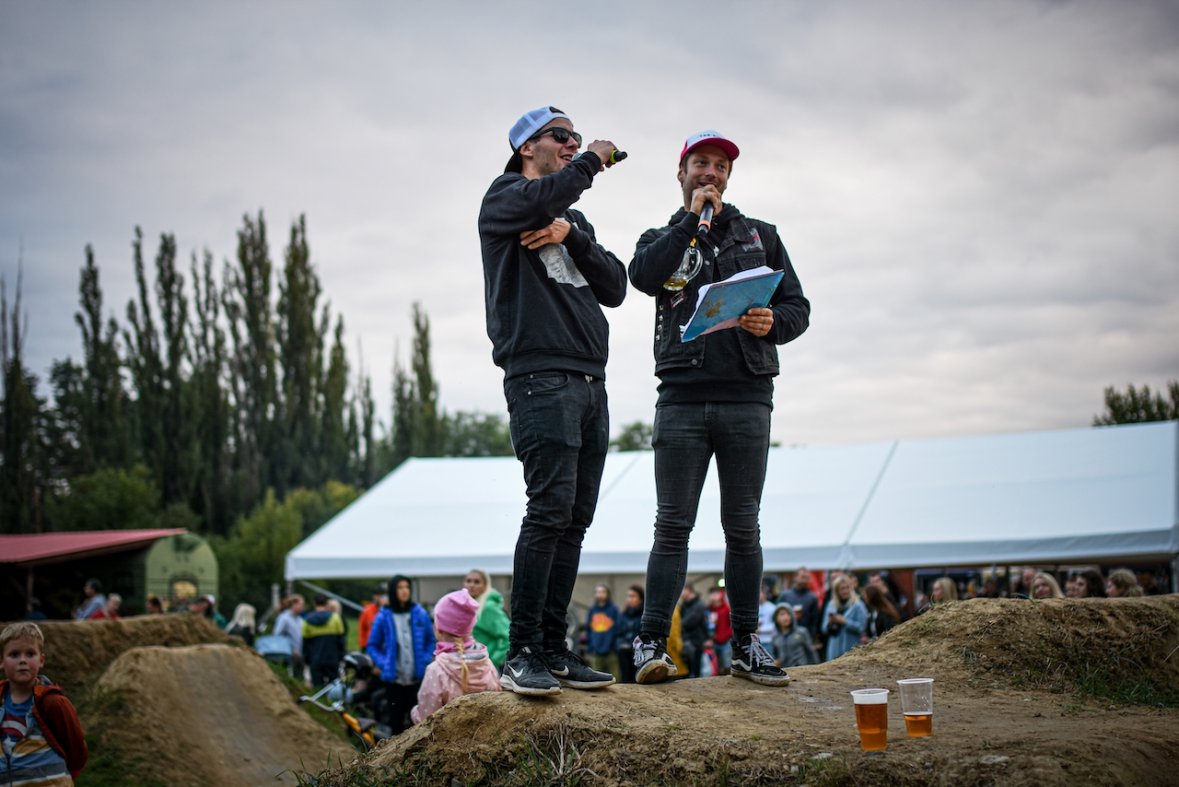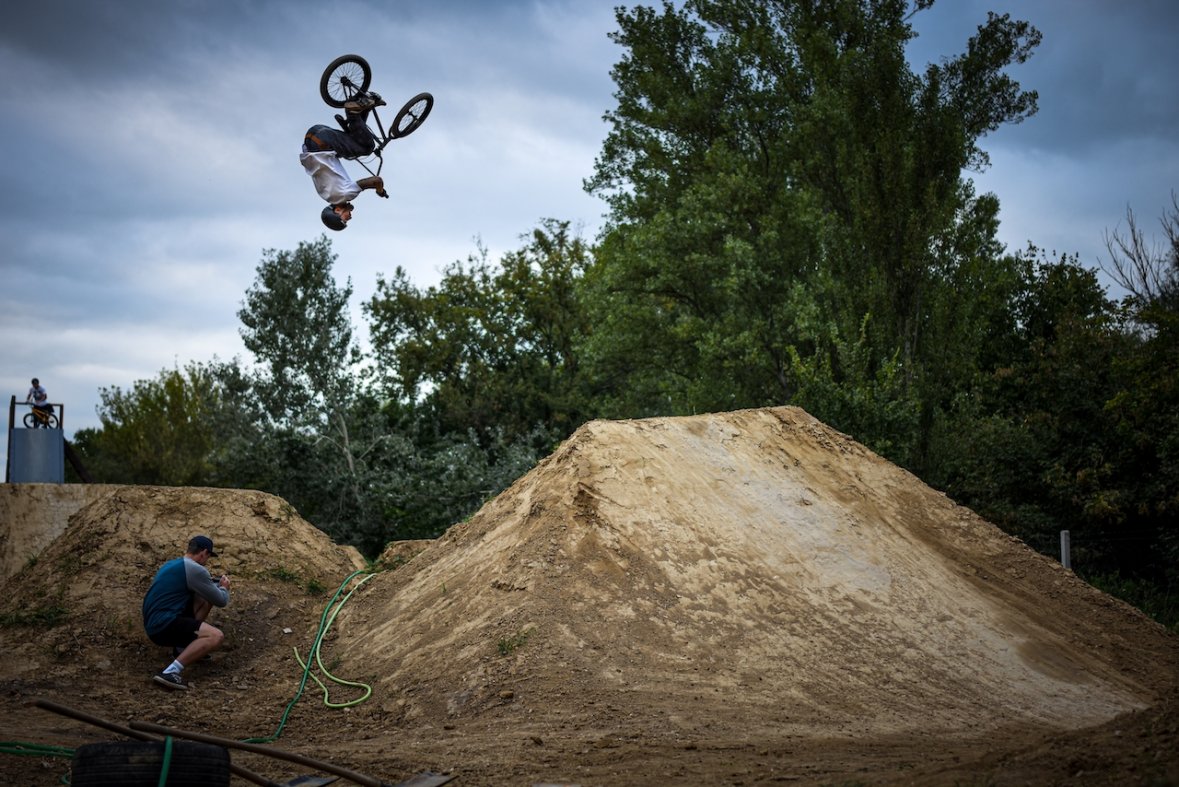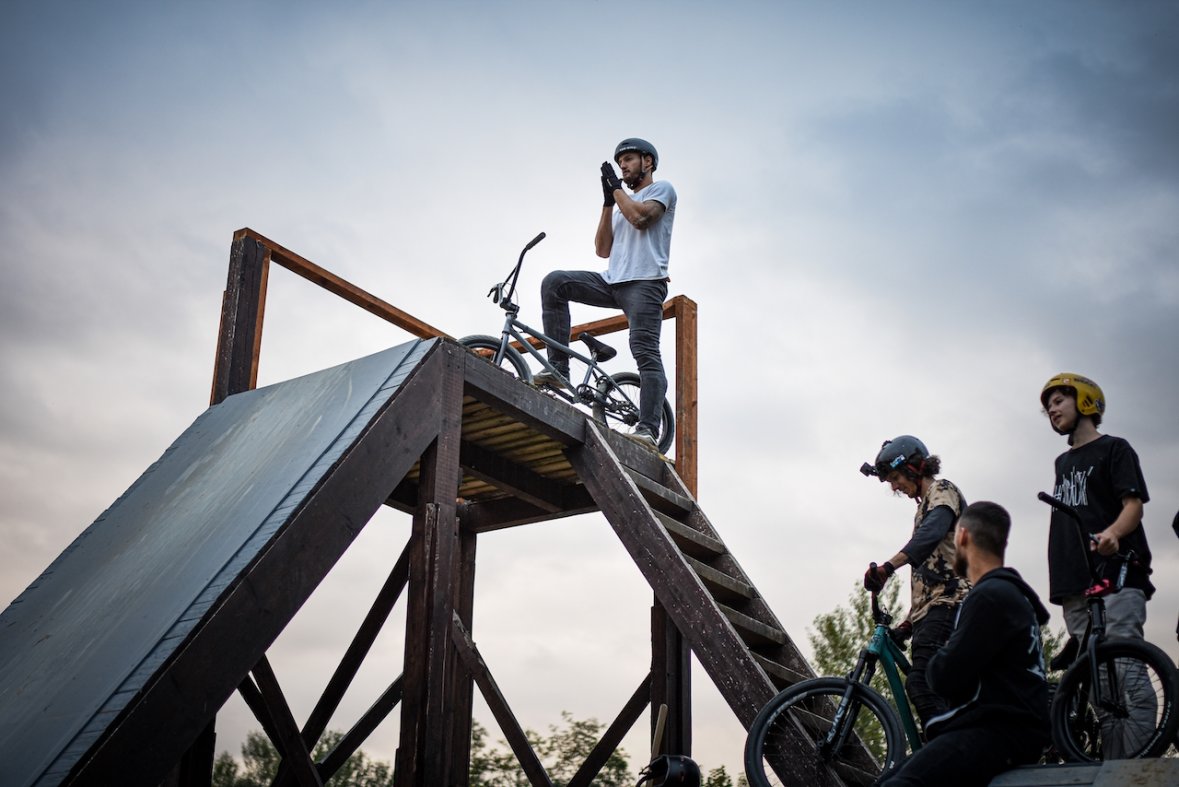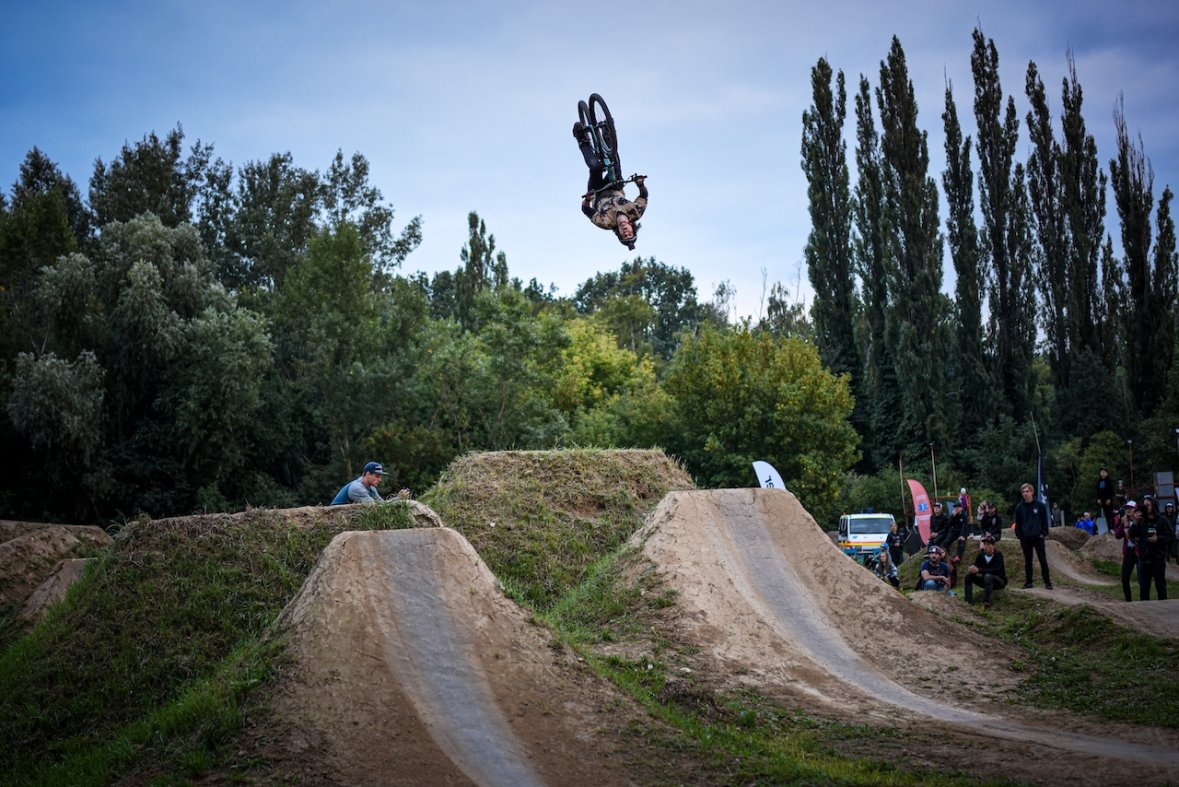 photo by: Zdenda Weiter @weiterzdenek1

In the end, in the under 15y category, Ondra Vojáček managed to reach the final battle, where he competed against Lukáš Bohm. In the older category it was far more thrilling. The duo of Zdenda Pešek and Tom Vašátko went full out and gave the audience proper show. You will have to wait for footage from these as its currently in production by Kryštof Krechler... but you can expect it to be out veeery soon. Now back to the finals. Pejda showed perfect consistency and managed to avoid making any mistakes. That deservedly brought him the winner title. Congrats and total respect to all participants.
Final results under 15y:
1. Ondra Vojáček
2. Lukáš Bohm
3. Lukáš Zdražil
Final results over 15y:
1. Zdenda "Pejda" Pešek
2. Tom Vašátko
3. Robin Pflug
After the last round, the crowd gathered around the mini ramp. Lights are on and the show can begin! Over 50 riders signed up for the jam, which made me once again really nervous. In the end it solved somehow itself, some quit, some got drunk that much, that it was no longer possible for them to ride. After many epic tricks and some pretty thrilling moments, Dan Mlejnek takes the win here.
Time goes on and we have to move to the results anouncement, so the evening program can start on time. The crowd is on fire while I and the vice mayor of Pohořelice present prizes to the winners. The atmosphere is amazing and I have no idea what is coming. Im stopped by Ondra Šléz with bottle of champagne, Zdenda Weiter rushes in with absolutely brutal cake and I cant hold my tears anymore... I haven't expected this, this was something extra! Once more big thanks, this was the best birthday in my life... I have no words. This moment will hold me every time I will have dark thoughts in the future, all the effort now makes sense!!

The evening program was delayed little bit due to incompetence of our provider. But that changes nothing on the fact that everyone enjoyed to the fullest the performances of all the bands. Namely Denoi, My Hard Lesson and Braindead.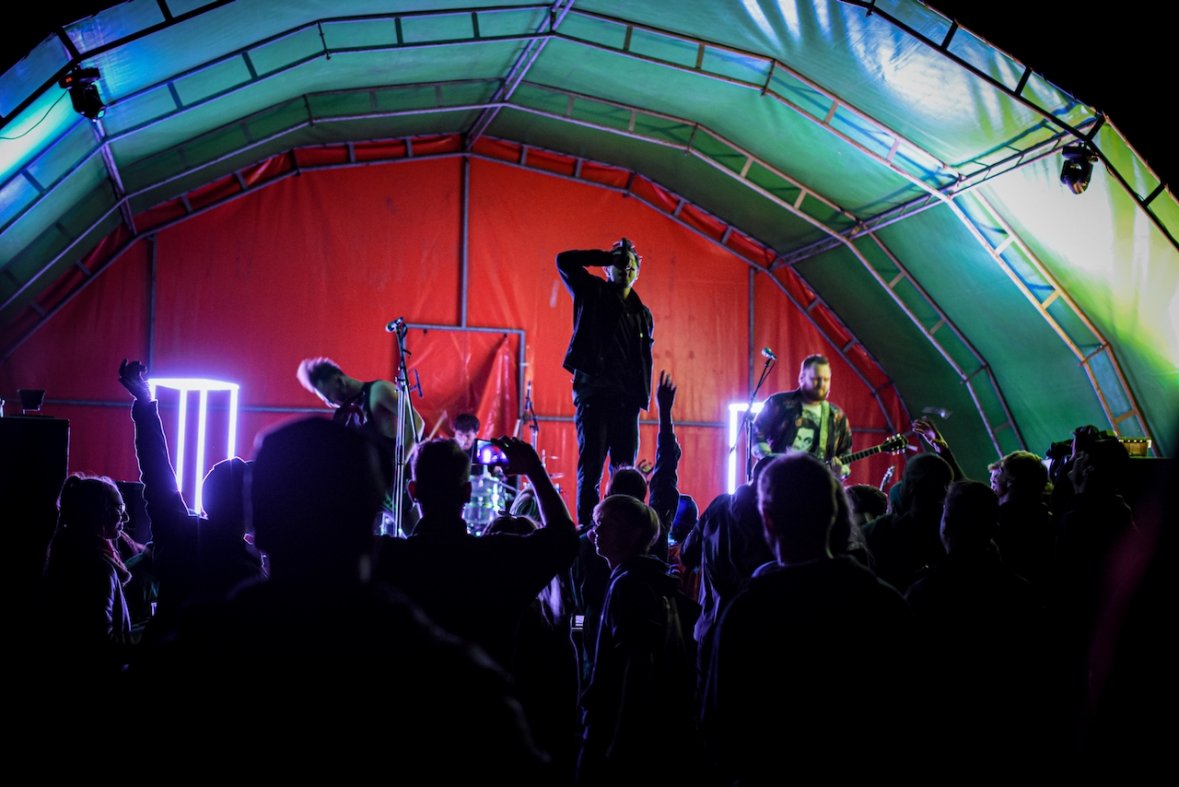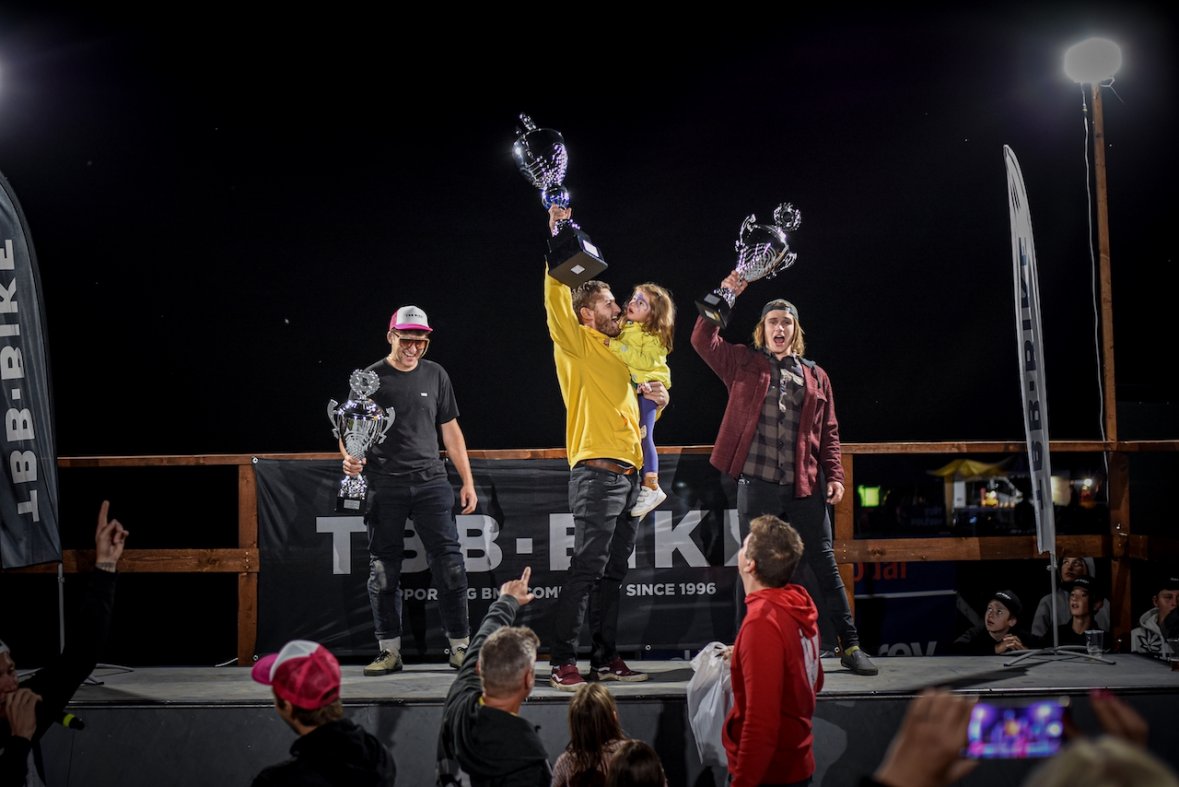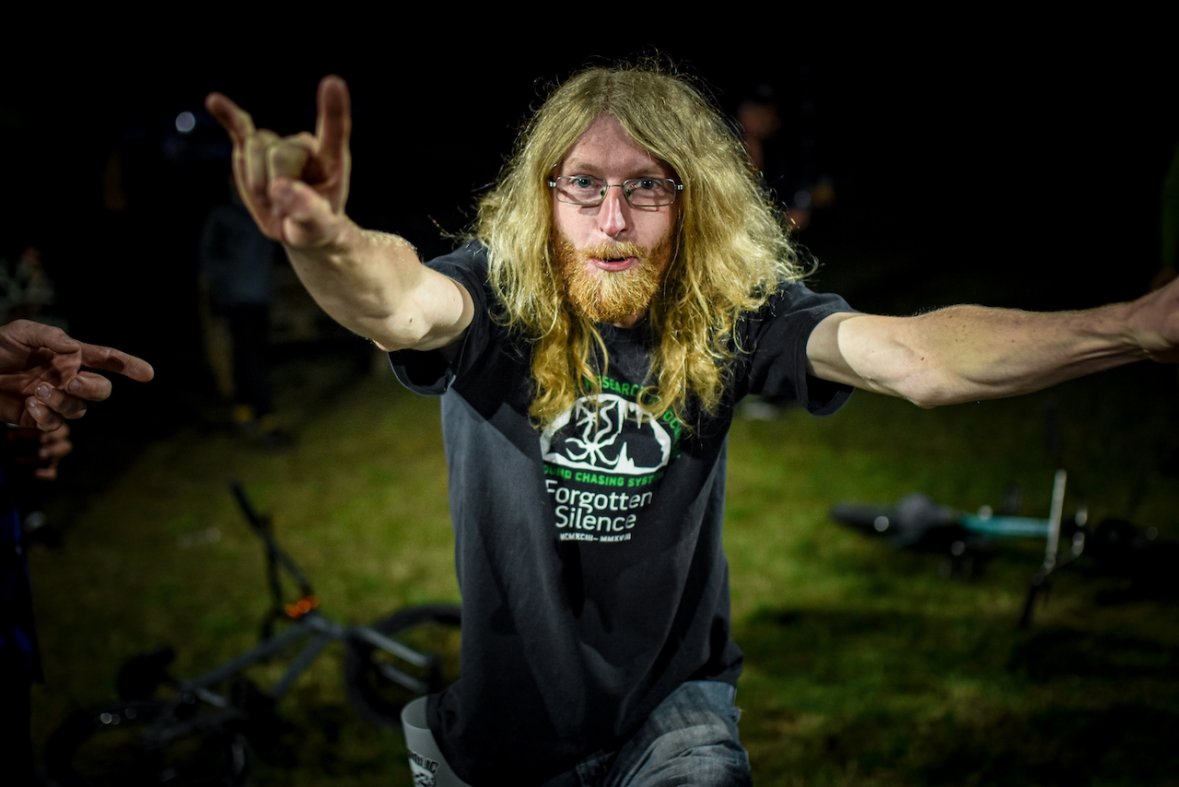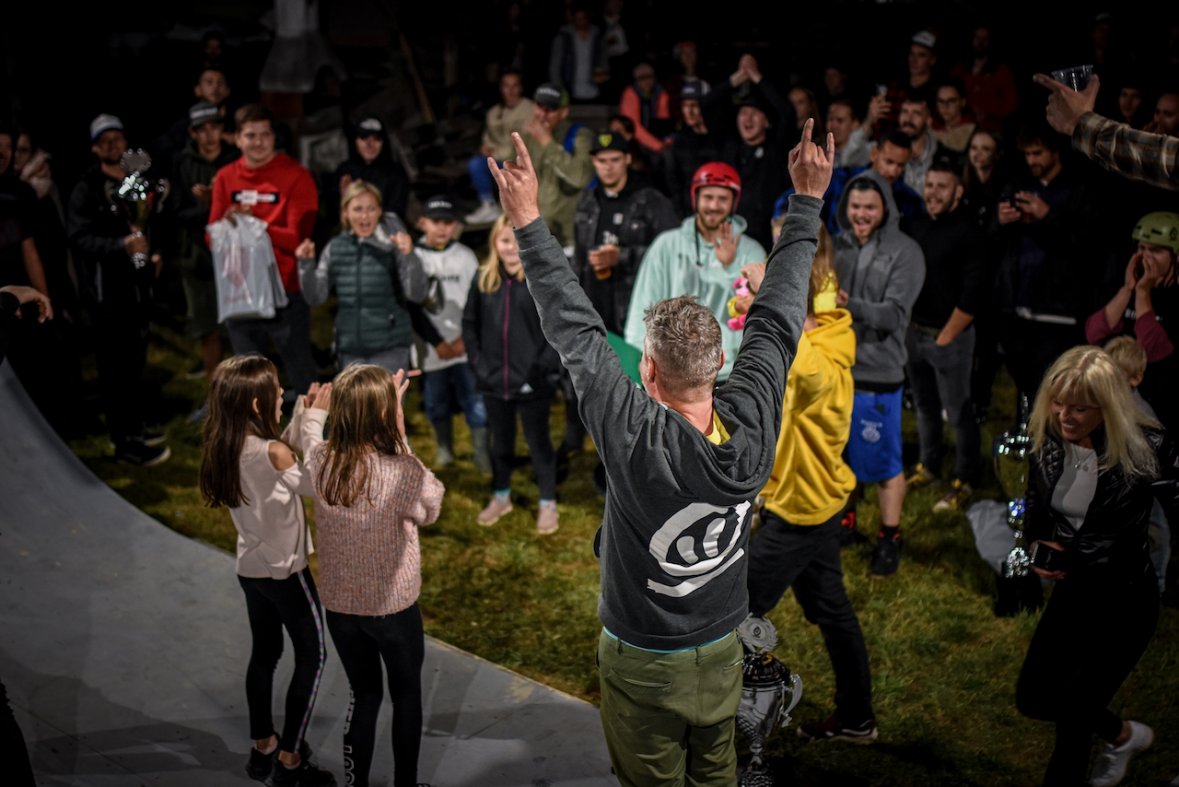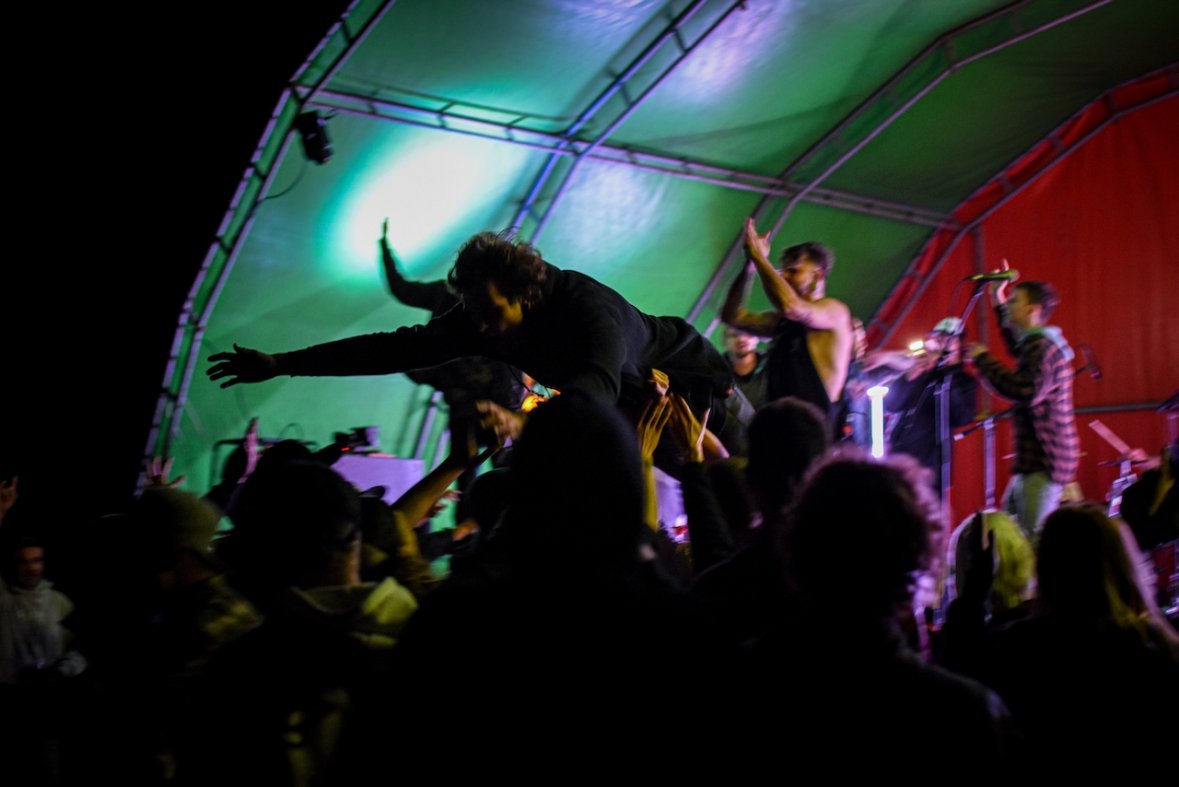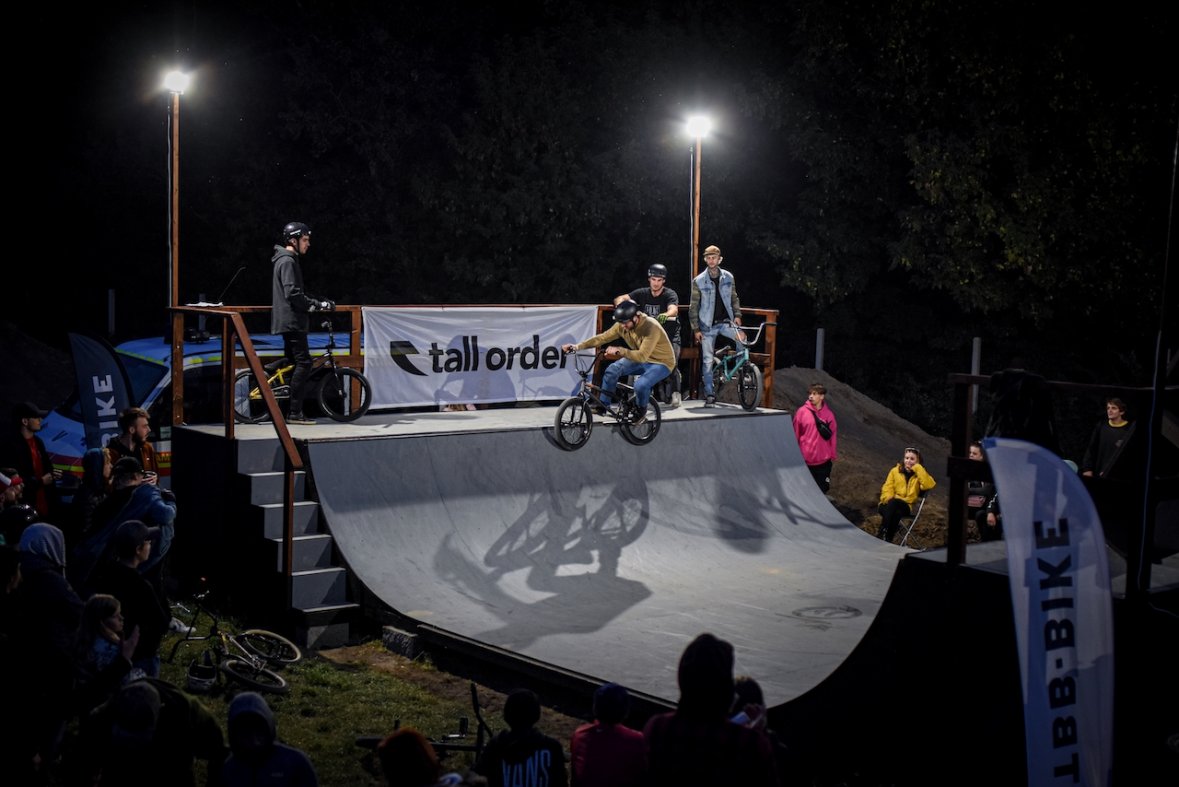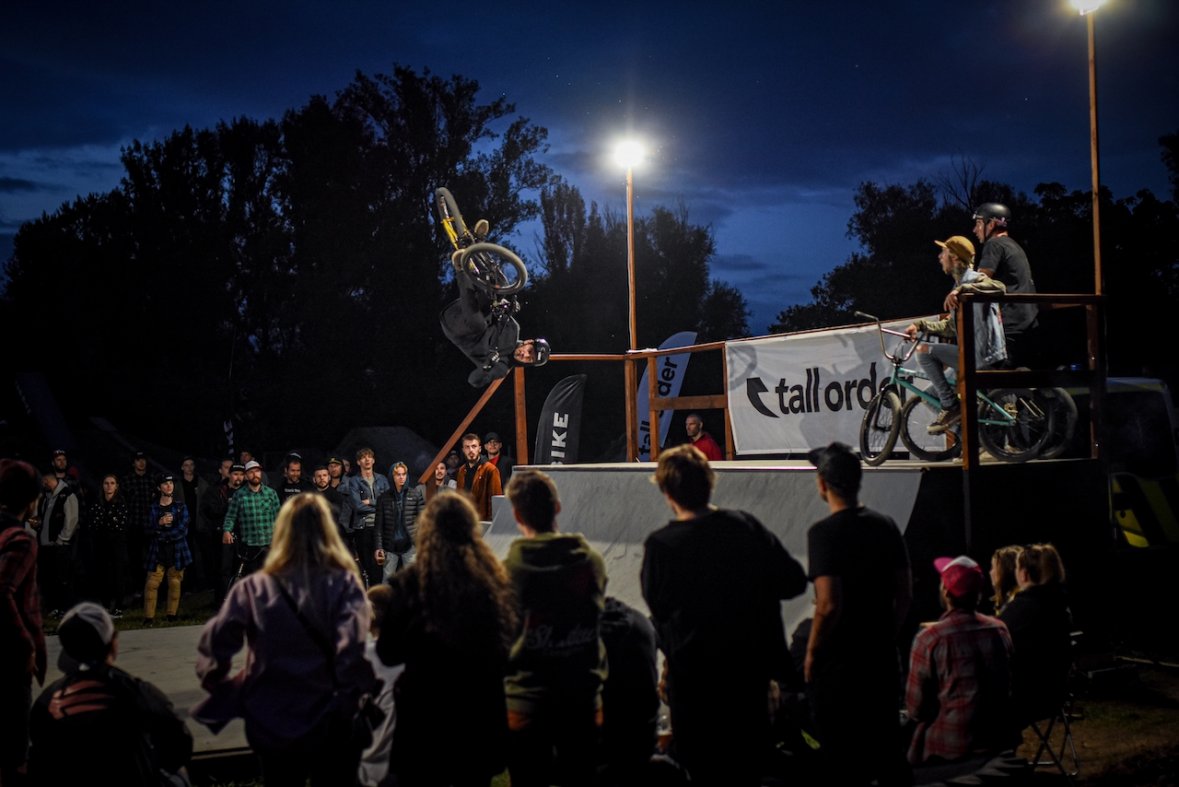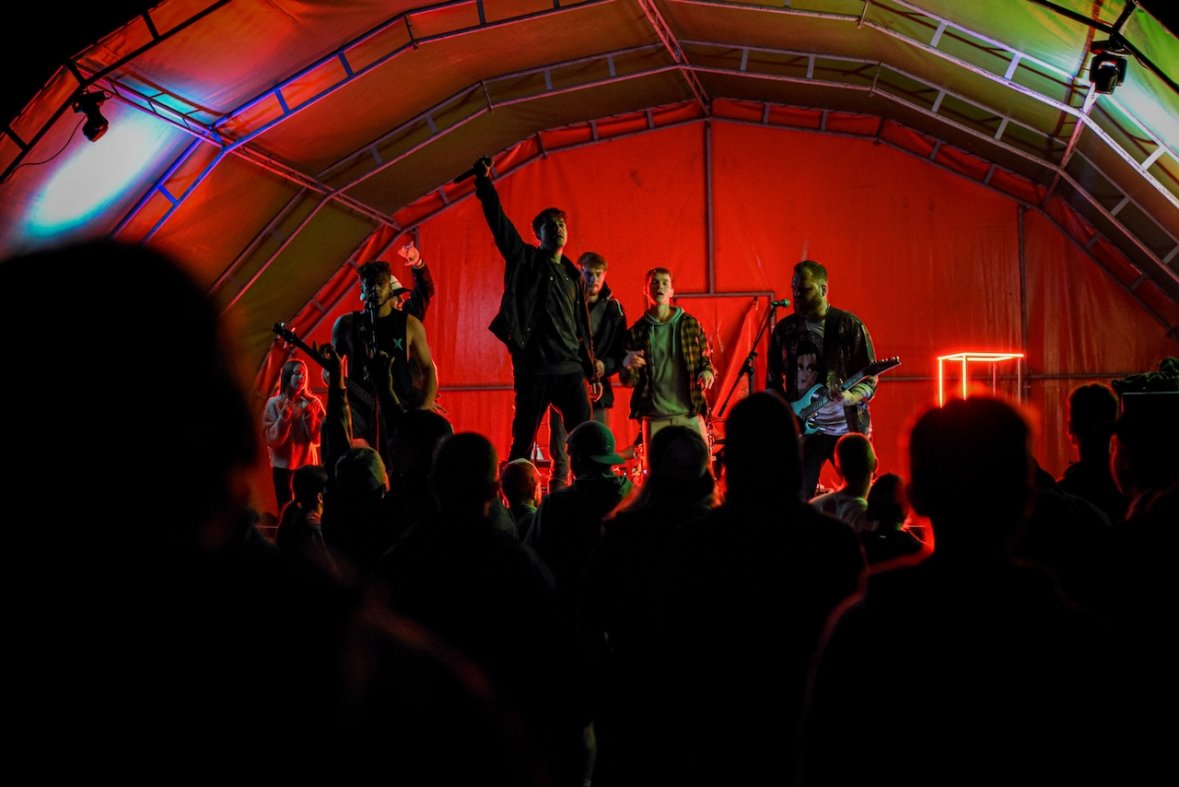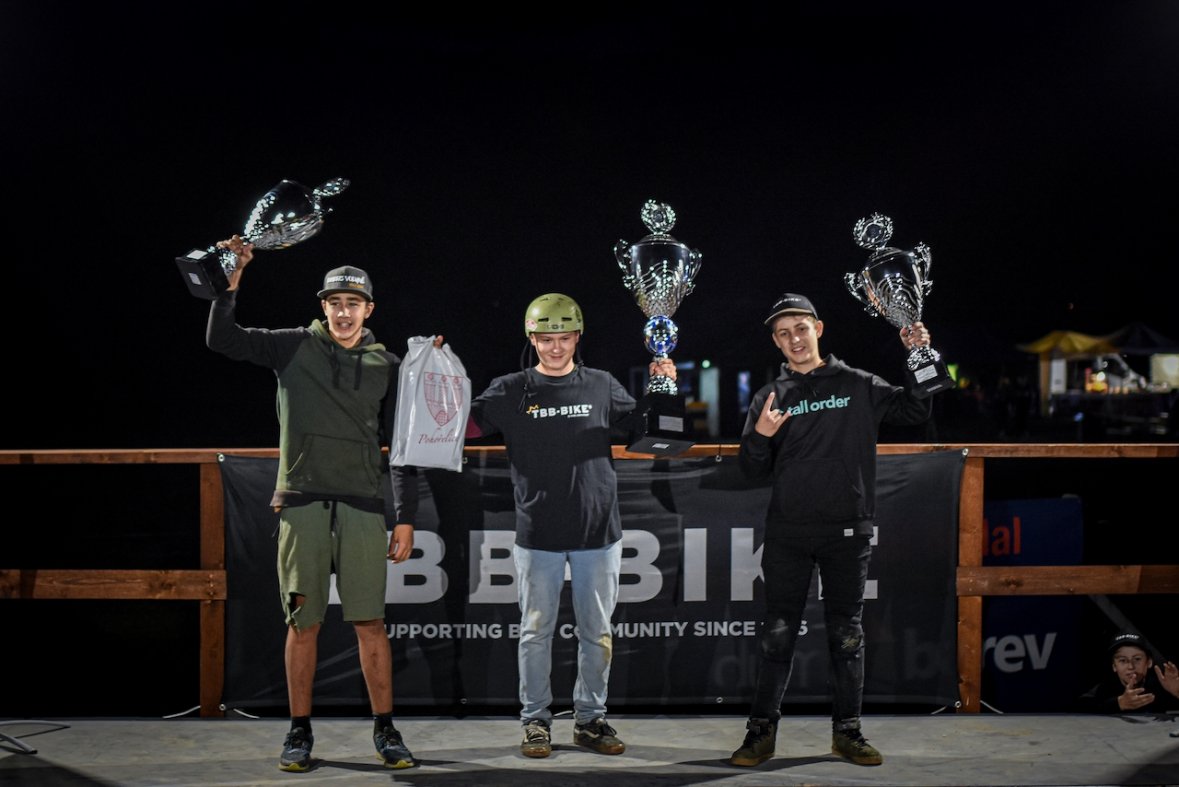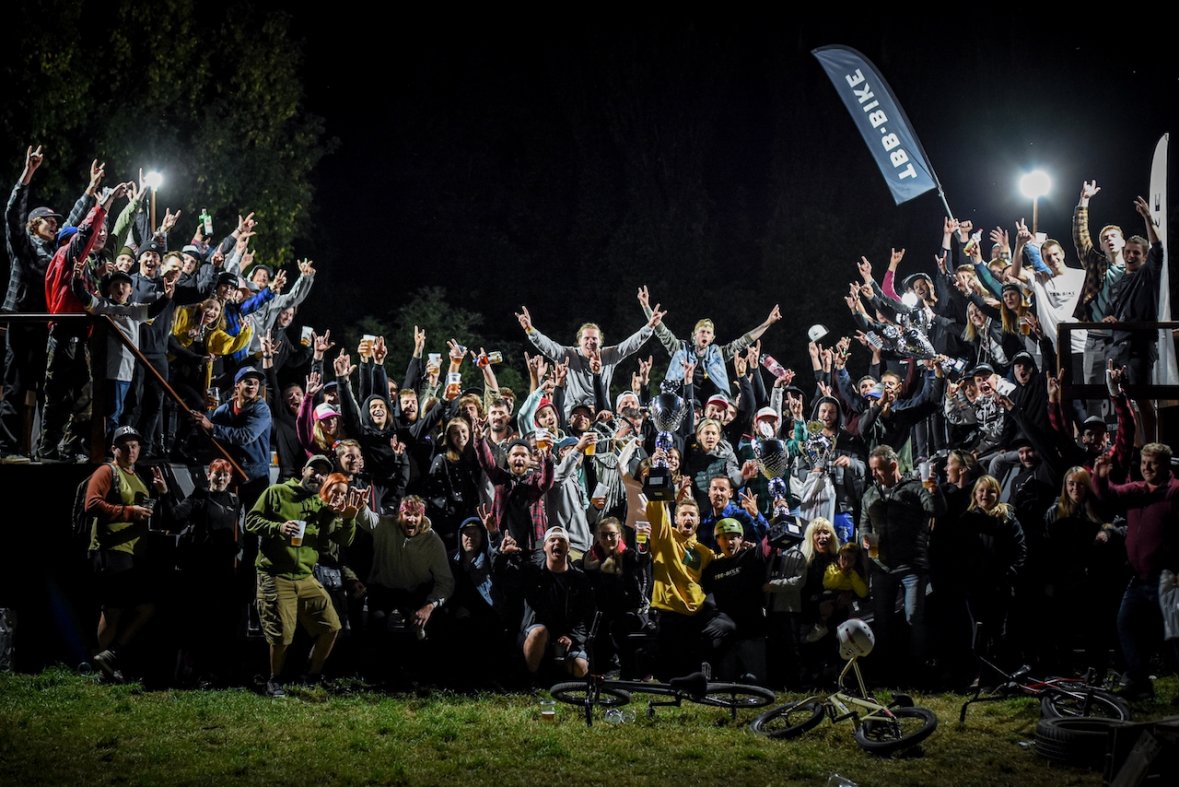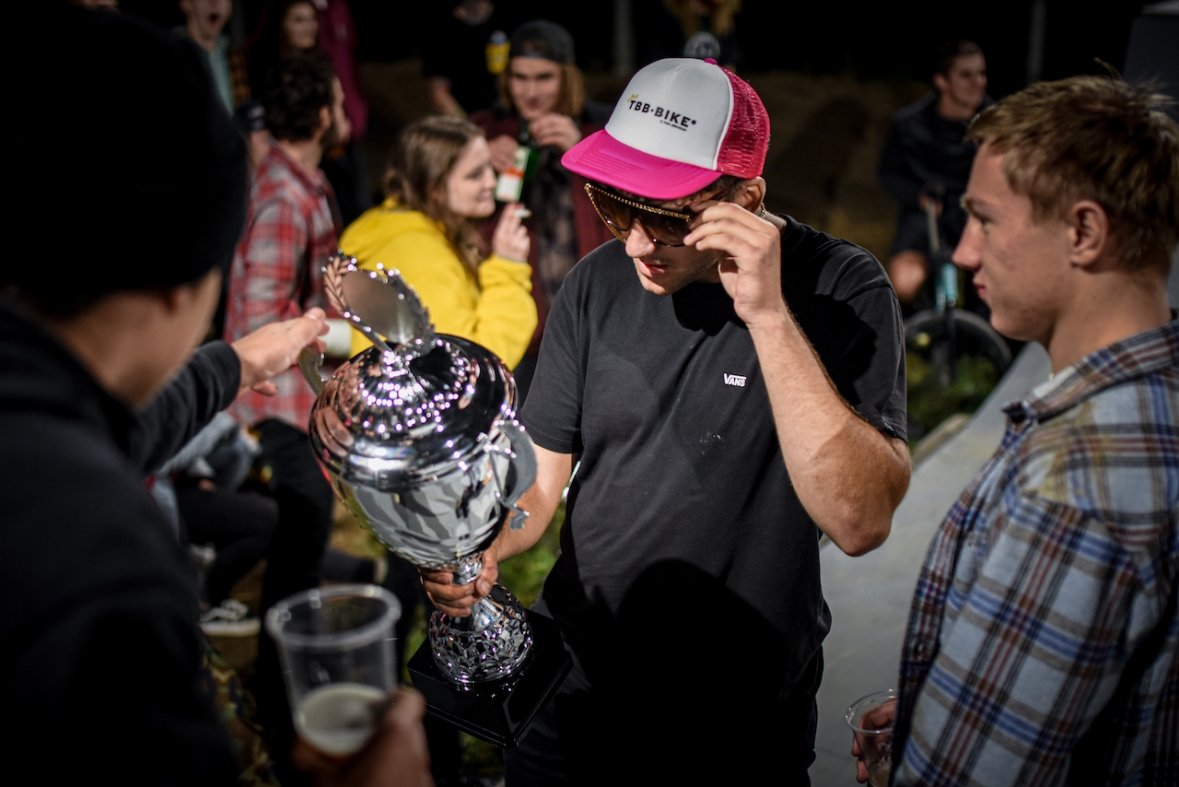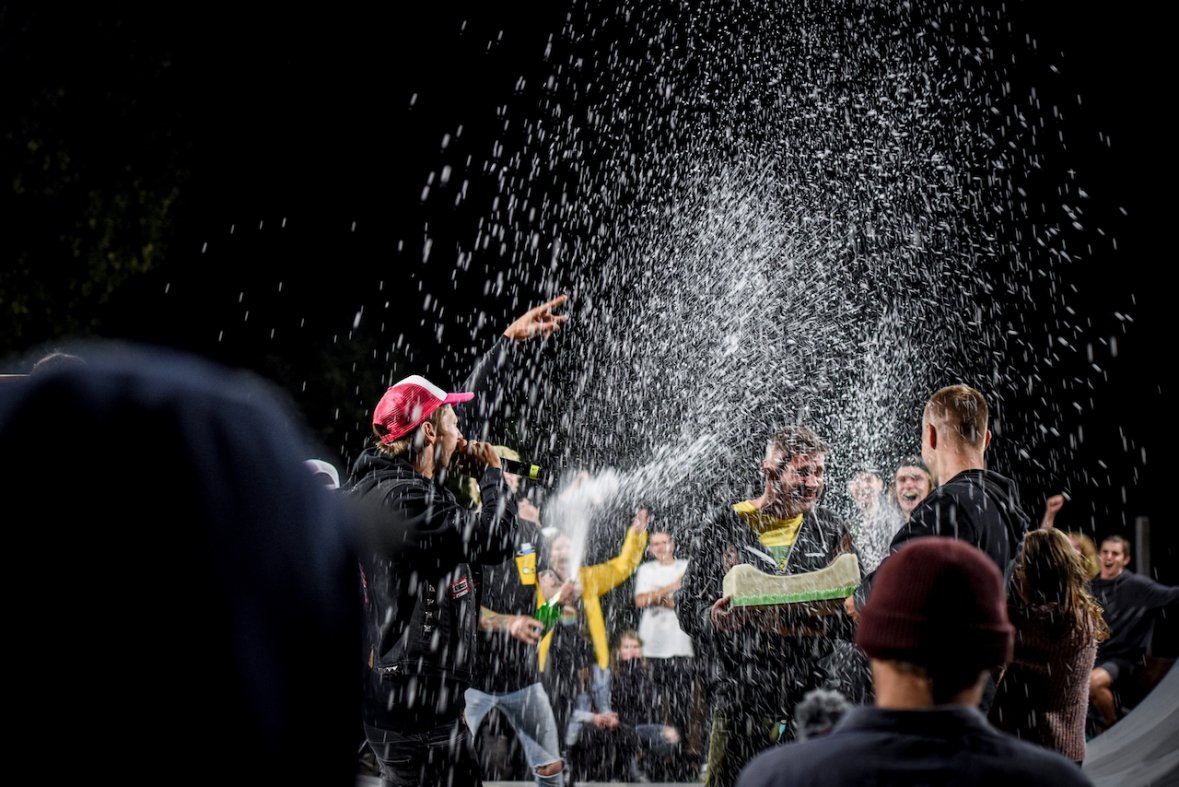 photo by: Zdenda Weiter @weiterzdenek1

So, how to end this? "Thank you" section is a must! Big thanks to...
City Pohořelice for long time cooperation, Dům Barev, Kšírova, Brno for materials for the mini ramp, Zdenda Weiter, Michal Hemala, Dominik Vacík and the whole Army Dirt Park Crew, Petr Kozel Saitl for amazing preparation of the whole area and more, Kudr, Kuba Najman from Dirty Parks for amazing new lane, Sofi, Drahuška and the girls for helping, Mrs Lenka Weiterová with boyfriend, Kamča and friends for help with bar, Jan Bartoš and Patrik Frei for providing heavy machinery, Míra Vanc for renting tools, the jury: Kamil, Dominik and Sebastien thank you very much! And huge thanks to the moderators, who pushed it the whole day on 130%, Patrik Fáfa Fafek and Peťa 666 Sáťa Mihalík, you are an amazing duo!!
Translators note: I hope you enjoyed the read and that it was mostly correct, sometimes its hard to translate Czech words accurately.