Raul Jula, Alin Moldovan and the Romanian bmx community are organizing a special video-jam on 8th of May, and you are all invited to watch! We think that it would be better if Raul himself told you more about it... so here it is:
"Lurked Bmx Invitational Tournament is the first concept of video-jam in the country which will bring the best bmx riders from Romania in our Private Indoor Park to push their limits and have some fun.
Top 4 riders of the first 2 editions will compete in the Finals at the end of the season, so there will be a Champion.

More info coming soon!
Catch us on Instagram Live - 8th of May at 1PM (GMT+3)
@rauljula @LURKEDKLUB @LURKEDPARK

BIG Thanks to our main sponsor TBB-BIKE!"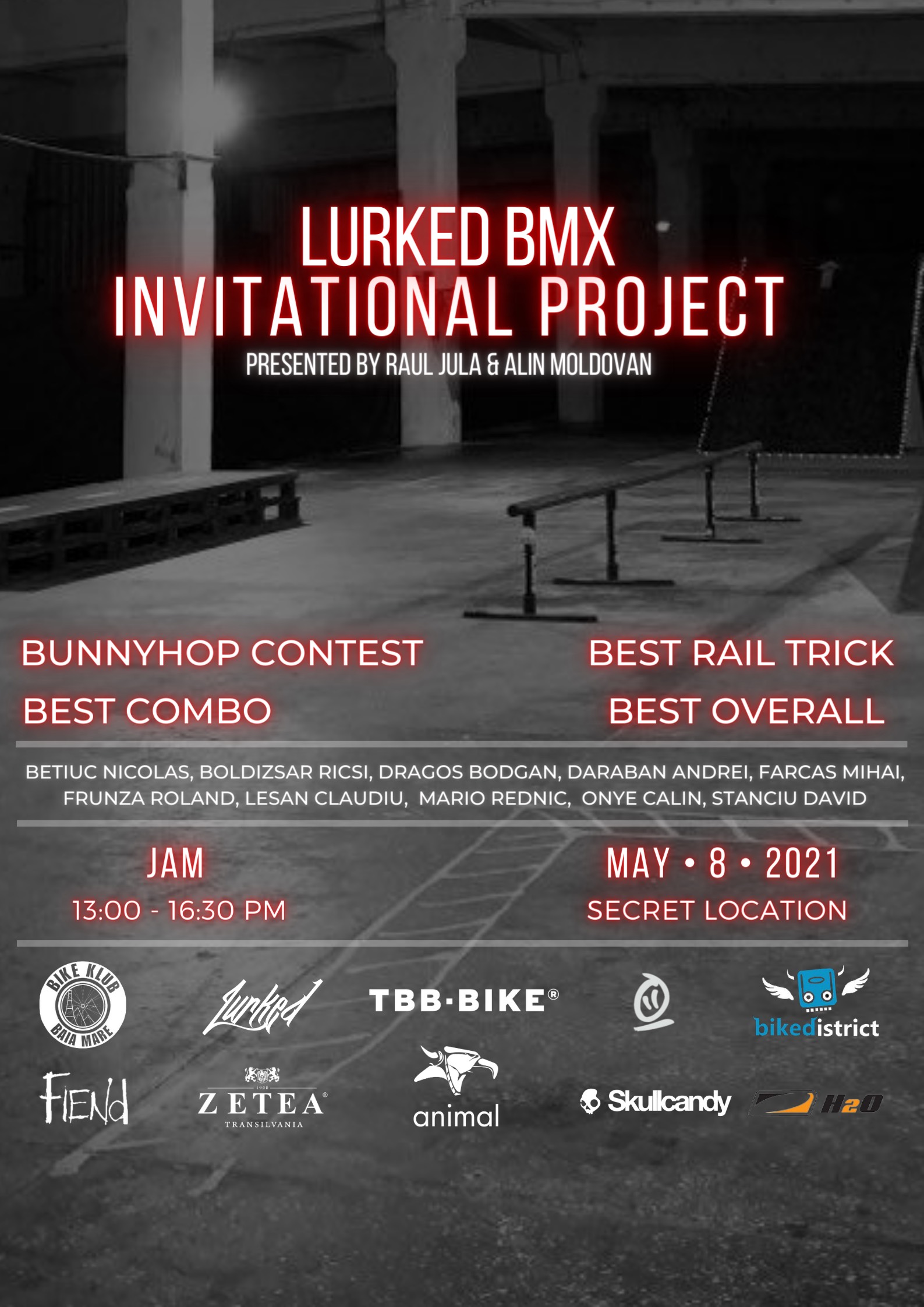 Back